3 Telecom Stocks Seeing Action: Vodafone's Reservations, Sprint's Torn Between Suitors, MetroPCS Won't Replace GoSmart
Vodafone (NASDAQ:VOD): Though its no secret that Verizon (NYSE:VZ) wants to break free from its British counterpart, the proposal to buyout Vodafone's stake in Verizon may not go over so well for Europe's largest provider.  Vodafone is "sitting with a rather ugly set of assets once you lose the Verizon Wireless stake," a UK fund manager said, while explaining why the six largest shareholders of the company would prefer a merger with Verizon over the buyout option that the U.S.-based company is pushing for.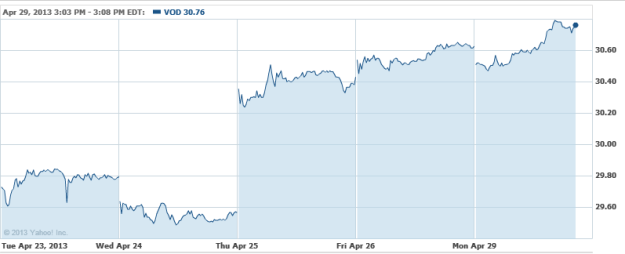 Sprint-Nextel (NYSE:S): The nation's third largest carrier has received formal permission from Softbank to go ahead and review the offer put forth by Dish Network (NASDAQ:DISH), "solely for the purpose of clarifying and obtaining further information." Softbank, which also has a bid on the company, has not given it permission to "enter into negotiations," relegating to company to a fact-finding mission only.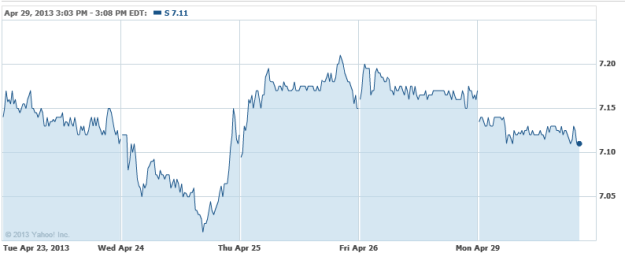 MetroPCS (NYSE:PCS): Though the acquisition by T-Mobile was approved, MetroPCS's new parent company will not be discarding its GoSmart Mobile division, which it claims will be a "complementary offering" to its purchase. GoSmart offers three service plans, priced from $30 per month to $45 per month.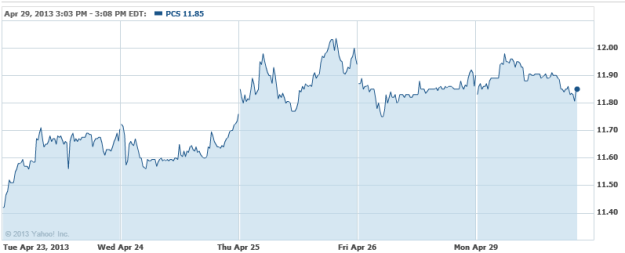 Investing Insights: Is Nokia a Risky Investment?