3 Telecom Stocks Topping Today's Headlines
Verizon Wireless (NYSE:VZ): Verizon has unveiled a new data plan for tablet users who don't want to fully commit to a monthly contract, and instead offers a $5 per day option that allows up to 300MB of data on both 3G and 4G networks — "more than enough for casual web browsing and checking email," Mashable notes. The plan lasts either 24 hours, or until the user hits the 300MB threshold.

T-Mobile US (NYSE:TMUS): T-Mobile is jumping on the holiday sales bandwagon, and is offering a free Plantronics M25 Bluetooth headset (worth $40) with the purchase of a Galaxy S4 on a qualifying plan, a $50 promotional card to use on in-store purchases when you transfer your number from another network to T-Mobile, and 25 percent off accessories via the carriers website, Tmo News reports.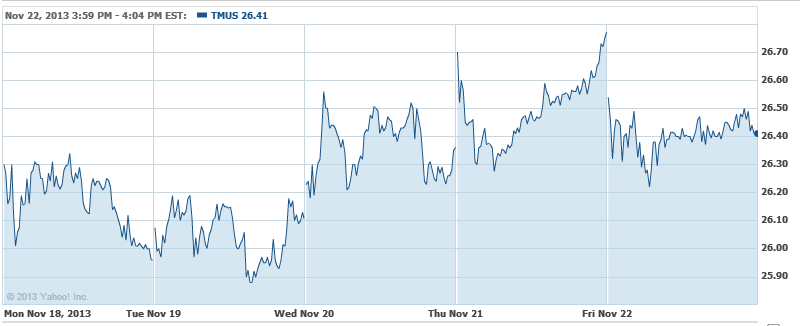 Vodafone (NASDAQ:VOD): Vodafone, along with Bharti Airtel, face an upcoming auction for 900 megahertz in India where the Indian government is aiming to raise about 400 billion rupees ($6.4 billion), while the reserve is set at around 3.6 billion rupees. The auction is slated for January; a India's plan to sell Vodafone and Bharti's spectrum licenses expiring in November 2014 is being reviewed by a court, which is set to make a decision in December, Bloomberg reports.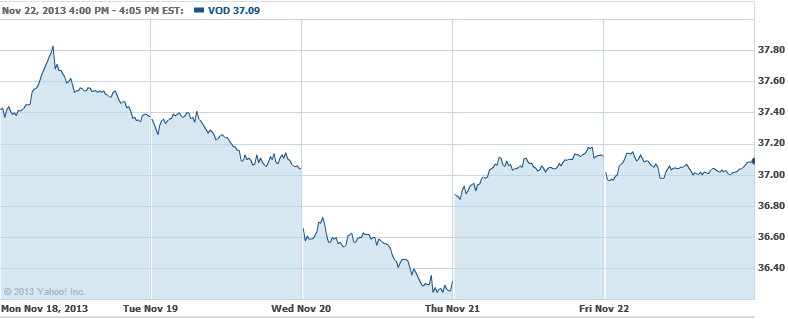 Don't Miss: Apple v. Samsung Jurors Praise Expert Witness.