4 Things Burger King and McDonald's Do Exactly Like Each Other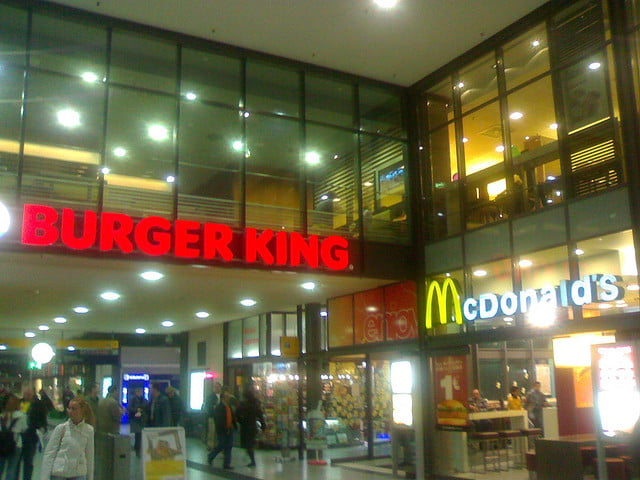 Imitation is the sincerest form of flattery, right? That's what McDonald's (NYSE:MCD) must be telling itself anyway, because its No. 1 rival continues to roll out new menu items that look conspicuously similar to many of Mickey D's fan favorites, or better.
In today's fast food industry, imitation might not be uncommon, but it is still frustrating. Restaurants everywhere are struggling to combat flattened demand and plunging same-store sales, and the increased competition amongst rivals isn't helping. While restaurants like McDonald's and Burger King (NYSE:BKW) used to welcome swarms of patrons into its locations, the popular chains are now losing customers to companies like Chipotle (NYSE:CMG), where consumers can find supposedly healthy, fresh offerings at close to the same prices.
Nonetheless, Burger King is still trying to stem its losses by identifying what popular items are keeping McDonald's head above water and quickly following suit. Or better yet, recognizing McDonald's strengths and then one-upping the chain. And as it turns out, Burger King's strategy is working. The company's shares are rising as McDonald's same-store sales continue to slide, and Burger King is stealing some of McDonald's loyal customers thanks to its appealing look-a-like offers. Here are four ways Burger King and McDonald's are now more alike than ever, whether the latter likes it or not.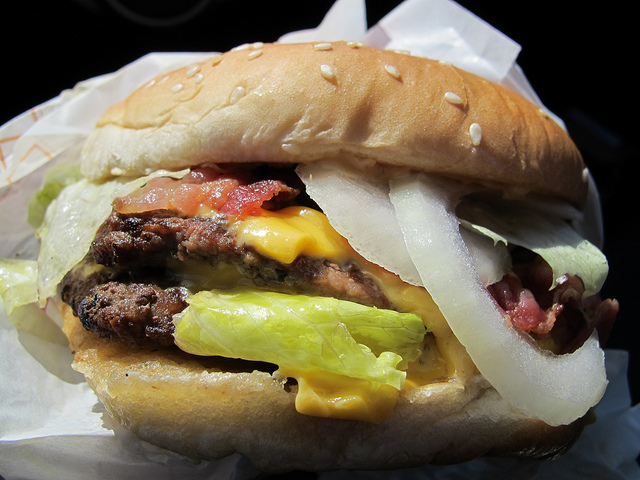 1. Big Mac copycat
Oh no they didn't.
Unfortunately, Burger King execs did. The Associated Press reported early in November that Burger King was bringing back its "Big King" sandwich and giving it a permanent home on the menu. The world's second-largest fast food chain already sold the burger as a limited-time offer, but it decided in the fall to bring the Big King back for good, and now it resembles the Big Mac more than ever, with Burger King even emphasizing the comparison in its marketing.
The Big King always had two all-beef patties, a special sauce, lettuce, cheese, pickles, and onions on a sesame bun, but it used to be missing McDonald's iconic Big Mac middle bun. Now? The middle bun is back in all its glory.
Upon the Big King's roll out, McDonald's maintained that it wasn't intimidated by the imitation, with one spokesman saying the fast food giant was instead "focused on our business and our customers." However, consumers have still definitely noticed the copycat trend that has plagued the Golden Arches since its opening, and now recognize that they have more options to choose from.
According to the Associated Press, Burger King's Big King packs 510 calories, while McDonald's Big Mac is listed at 550. The world's largest fast food chain is still performing better than Burger King, but the Big King now joins the list of items McDonald's little brother has surreptitiously stolen from its menu.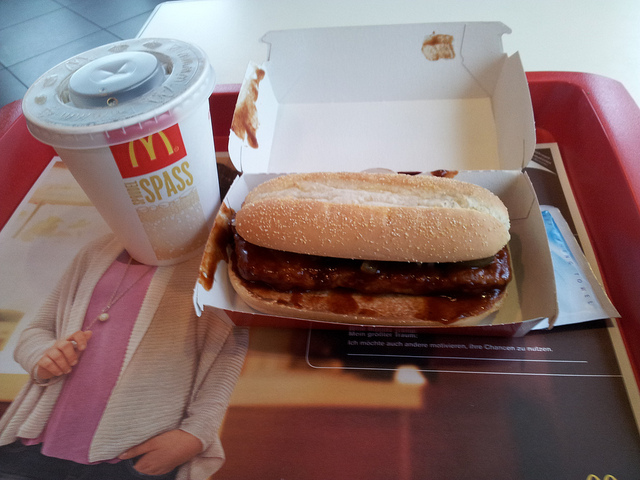 2. BK Rib Sandwich
Burger King also had no problem rolling out a McRib lookalike last summer, calling it the BK Rib Sandwich.
The chain started selling its boneless rib sandwich on May 21 and marketed it as a limited-time only offering, but that didn't keep McRib loyalists from blasting the chain on social media for its shameless imitation. Disgruntled Facebook users praised McDonald's 32-year-old sandwich and exhibited their fierce loyalty to the iconic offering, but Burger King kept its choice on the menu until the end of the summer, like it planned, and evidently wasn't bothered by the criticism.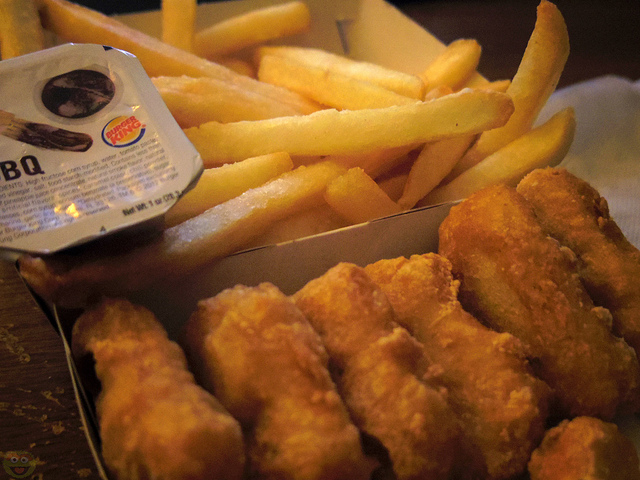 3. Burger King Chicken Nuggets
And don't forget about the chicken nuggets that Burger King rolled out at the beginning of the year.
The chain has been known for its popular chicken tenders, but McNuggets were always McDonald's claim to fame until the King borrowed those, too.
The new nuggets were available for purchase beginning in January of 2013 and come in packages of four, six, 10, and 20-piece servings. Like the Big King, they are a permanent addition to Burger King's menu and are made with all-white meat, similar to McNuggets.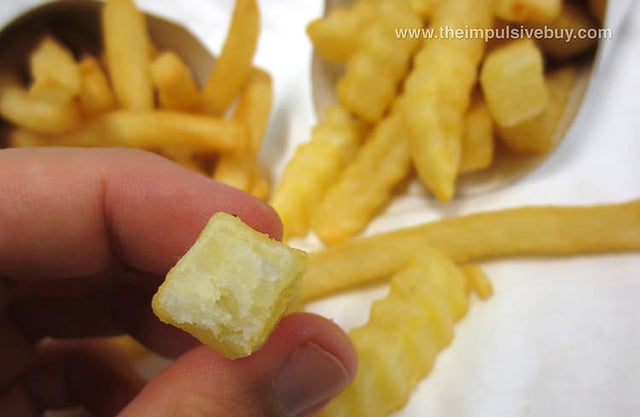 Last, at least for now, are Burger King's Satisfries that it introduced last September. Everyone knows that McDonald's is an expert at two things — its Big Mac and its perfectly salted, crunchy French fries — and when Burger King recognized the reality that it would never successfully imitate Ronald McDonald's French fries, the chain decided to do the next best thing and make "healthier" french fries. Take that, McDonald's.
Burger King continues to sell its Satisfries, and according to the company, the new fries have 40 percent less fat and 30 percent fewer calories than the leading French fries. Oh, and the leading French fries would be those belonging to McDonald's. It actually was a smart move on the part of Burger King, especially now that fast-food consumers are seemingly more health-conscious than ever, and the chain seems to be happy with how well the potatoes have gone over with customers. Parents especially have applauded Burger King ever since it announced earlier this month that the Satisfries would be the standard French fries with the Kid's Meal, and now, McDonald's is left to feel like a loser at its own game.
More From Wall St. Cheat Sheet:
Investing Insights: Will Kellogg Stock Move Higher?