3 Things You Should Know About Gift Cards
As a go-to present for someone when you don't know what to get them, a gift card comes in all types and denominations. Although some people have (perhaps mistakenly) pegged a gift card as more of an impersonal gesture, a lot of people enjoy receiving these "get whatever you like" cards as presents for holidays, birthdays, graduations, or just because. According to GiftCards.com, 93% of consumers either purchase or receive gift cards each year, and we each spend an average of $213 on gift cards throughout the year.
Because gift cards are on so many people's holiday shopping lists, Bankrate analyzed the terms and features of 62 different gift cards and it commissioned Princeton Survey Research Associates International to survey consumers on their gift card purchasing and use habits. This year's gift card study revealed that the market is changing. Using this and other data, we've created a list of what you should know before you shop for gift cards this year.
1. Going digital?
Bankrate's analysis found that this year, 59% of gift cards are now offered electronically, which is an 18% increase from the amount of electronic gift cards offered in 2010. "Three retailers — Bed, Bath & Beyond, Office Depot and Dillard's — have added a digital gift card to their product lineup since Bankrate's 2013 Gift Card Survey," Jeanine Skowronski reports in her analysis, where she also speaks with experts who think that a move toward a primarily digital gift card market is coming in the near future.
Digital gift cards are quick, easy, and they can even be fun. You can send them via email, text, app, or over a social network, and you can add pictures, animations, or icons on some of these apps and systems. The purchaser can send their loved one a fun and personalized gift by pressing a few buttons, and never leave home (or even the couch for that matter). The recipient doesn't have to worry about losing a plastic card or waiting for the mail, and they can simply shop online or print the card out if they want to shop in the actual, physical store. So, don't be surprised to see a lot more digital gift cards this holiday season.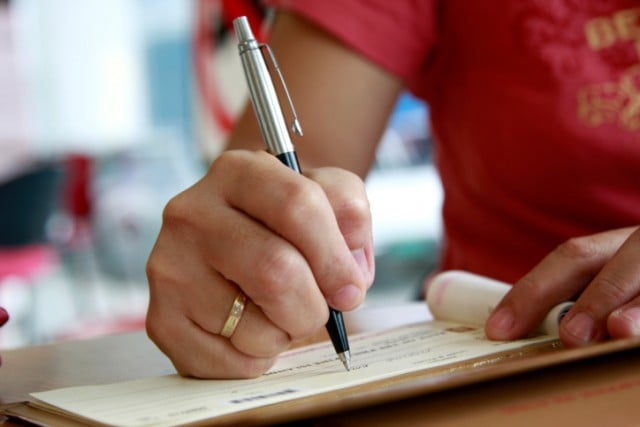 2. Fees and merchants
When creating and budgeting for your holiday shopping list, do you factor in gift card fees? It's an easy expense to overlook, and these fees can add up, especially if you're buying for several people. Bankrate found that general purpose gift cards, like Visas and MasterCards, are the most popular types, but these general purpose cards charge fees that range between $3.95 and a whopping $6.95. This means, if you're buying gift cards for 10, you could be looking at an added expense of up to $70.
Store-specific gift cards are less likely to charge fees, with only 7% of stores imposing purchase fees which are also oftentimes cheaper than general purpose card fees. For instance, Toys R' Us charges a $1.95 purchase fee.

3. Demographics and preferences
Most of us have a few random people on our holiday shopping lists — children's teachers, coaches, or neighbors — and we have no idea what type of gift (or gift card) they would be interested in. In these cases, we have data to help narrow the search a little bit. Bankrate found that 40% of young adults between the ages of 18 and 29 admit to losing a gift card, so perhaps a digital gift card would be an ideal gift for a young adult on your shopping list. Millennials typically use digital gift cards twice as much as older adults do.
If you're shopping for a man, GiftCards.com says the best holiday gift cards for men are general purpose cards, popular store cards (like Best Buy or Home Depot), favorite restaurant gift cards, experience gift cards (like a golf outing), and online store gift cards. For women, the gift card site says they like general purpose cards, specialty general purpose cards (like a personalized gift card with a message or photo), department store gift cards, specialty gift cards (like Victoria's Secret or a cosmetics boutique), and "girls' night out" gift cards.
More From Personal Finance Cheat Sheet: