3 Top Stories Affecting Dow Energy Stocks This Week
Exxon Mobil Corporation (NYSE:XOM): Current price $88.93
As Exxon Mobil continued to mop up a pipeline spill of thousands of barrels of heavy Canadian crude in Arkansas, opponents of oil sands development jumped on the incident to attack plans to construct the Keystone XL pipeline, says Reuters.
Exxon Mobil and BHP Billiton Limited (NYSE:BHP) intend to establish the world's biggest floating LNG processing and export plant off the northwestern shore of Australia, says Reuters.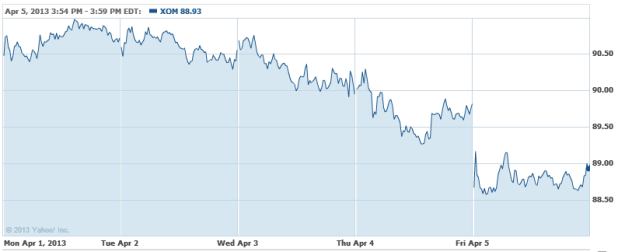 Investing Insights: Is This a Krafty Investment?

Chevron Corporation (NYSE:CVX): Current price $117.52
The United States energy industry is discussing the possible exportation crude oil, says The Wall Street Journal. Following the Arab oil embargo in the 1970′s, Congress mostly disallowed exports to protect domestic oil supplies, but now output is soaring and energy executives wonder whether the United States needs all the petroleum it extracts.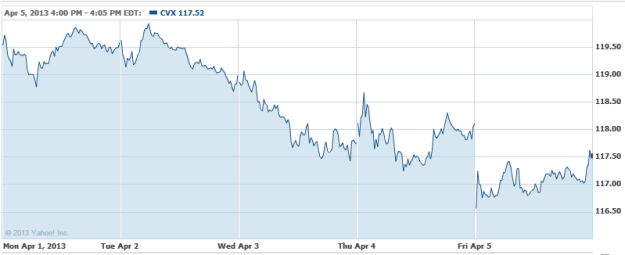 Investing Insights: Can Exxon Mobil Move Higher?