3 Trends Investors Should Watch in Online Advertising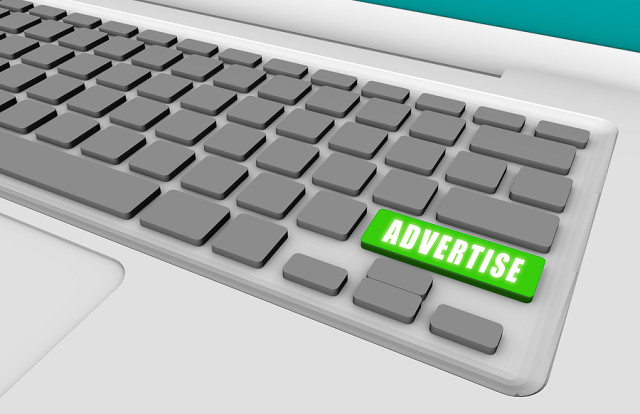 The online advertising market is expected to grow from $35.5 billion in 2011 to $67 billion by 2016 with internet ads accounting for 1-in-5 market dollars spent, according to a recent report from IDC. These figures represent a 13.7 percent compound annual growth rate (or, CAGR) that's significantly higher than the advertising industry's single-digit growth rates.
Investors looking to capitalize on this growth have piled into exchange-traded funds (or, ETFs) targeting the space. For example, the First Trust DJ Internet Index Fund (NYSE:FDN) has risen about 46 percent year to date compared to the S&P 500 SPDR's (NYSE:SPY) 25 percent gains. Social media companies, which derive their revenue from online advertising, have also been on the rise as evidenced by the Global X Social Media Index ETF's (NASDAQ:SOCL) 57 percent gains. In this article, we'll take a look at three trends that investors should watch in the space and mention some of the companies that aim to capitalize on them.
Improved Ad Targeting
Online advertising has captured significant market share from print advertising due to its superior return on investment (or, ROI) for advertisers. Higher ROIs are made possible by more effective ad targeting that takes into account a greater level of consumer information. For example, Google's (NASDAQ:GOOG) AdWords might automatically present a real estate ad to someone that has already been searching for information about buying a home.
Innovations in ad targeting could improve this performance even further. For example, according to comScore, only 14 percent of all display ads are actually viewed by visitors, suggesting that advertisers may be wasting billions of dollars. Google tackled this problem in mid-December by announcing that it would begin selling display ads based on their visibility. Under the new program, advertisers will only be charged for ads that are at least half visible for one second.
Mobile ad targeting has also been a market ripe for innovation. Twitter Inc. (NYSE:TWTR) recently announced a new feature that lets advertisers target mobile visitors by operating system, device type, and/or WiFi connectivity.
The new features enable mobile app marketers to target specific devices, like iOS or Android, while providing telco advertisers the opportunity to promote loyalty or reward programs to users of their specific devices rather than all devices. Improved ad targeting should help companies like Google and Twitter expand their revenues over time by making their services more valuable to advertisers.
Monetizing the "Long Tail"
A lot of online traffic goes to just a few large websites, like Google's search engine or Yahoo! Inc.'s (NASDAQ:YHOO) Mail service, but a large portion still reaches smaller "mom-and-pop" websites offering everything from e-commerce to discussion communities. For example, Gaia Online, an anime forum community, is the 7,000th most popular website on the Internet, according to Quantcast, attracting more than 230,000 monthly unique visitors.
Google AdSense has enabled many of these website to generate some revenue with targeted ads, but the cost per thousand (or, CPM) rates are significantly lower than larger websites that attract larger media buyers. Web traffic is particularly undervalued in many online discussion forums where Google AdSense isn't as effective in gleaning context. Ironically, forum users are significantly more valuable to marketers than regular Internet users.
According to Zack's research, forum users are 3.5x more likely to recommend a particular purchase; 3.5x more likely to share links about a new product; 2x as likely to share advice offline and in person based on information read online; and, 4x more likely to post online ratings and reviews. CrowdGather Inc. aims to capitalize on this potential via its vertical interest ad network geared specifically towards forums.
More Regulatory Oversight
The Internet has historically been the "Wild Wild West" when it comes to regulations from sales taxes to advertisements. Recently, the Federal Trade Commission (or, FTC) has been looking into increasing its regulation of online advertising. For example, the agency aims to regulate so-called "native advertising" that is designed to look and feel to the reader like a news article or website content — including "advertorials" that have become increasingly popular. These oversights have already been used extensively in the print media world. In fact, three of the first five cases after the FTC's creation in 1914 involved newspaper advertising, according to an article appearing on McClatchyDC.com.
The early regulatory action against "advertorials" could expand to include sponsored links and other more common forms of advertising employed by companies like Facebook Inc. (NASDAQ:FB) and Twitter. In the world of online advertising, there's a lot riding on small changes like these. Banner ad click-through rates have been declining since the 1990s precisely because Internet visitors have become increasingly blind to them by knowing they are advertisements. Advertorials, sponsored links, and similar practices designed to "blend" advertisements into content have resulted in higher click-through rates, but given the FTC's new focus, their days could be numbered.
Key Takeaway Points
There are many online advertising trends that investors should watch over the coming year, including better ad targeting, long-tail monetization and increasing regulatory oversight. All of these trends could have a significant impact on the online advertising market that analysts expected will grow at a 13.7 percent CAGR to reach $67 billion in size by 2016.
Originally written for SECFilings.com, a leading provider of SEC filings, real-time alerts, and in-depth analysis, with a team of experienced financial writers that cover quarterly/annual reports, insider trading/hedge fund activity, and IPOs, spin-offs, and other disclosures of interest identified from time to time within documents filed with U.S. regulatory agencies. SECFilings.com may be compensated for its services in the form of cashed-based compensation or equity securities in the companies they write about, or a combination of the two. For a full disclaimer, click here SECFilings.com/disclaimer.aspx.
Don't Miss: Ireland to Tech Companies: Your Tax Loopholes Are Safe.