3 Undervalued, Underperforming Dow Stocks to Buy Now
Finally, after several months of consolidation, the Dow Jones Industrial Average is up for the year. The index has lagged as some of its highest-weighted components such as Goldman Sachs (NYSE:GS), International Business Machines (NYSE:IBM), and Visa (NYSE:V) have been underperformers this year. Yet strength has been provided by companies such as American Express (NYSE:AXP), Disney (NYSE:DIS), and Microsoft (NASDAQ:MSFT). While the Dow Jones may be a poor index for tracking the market (it is comprised of just thirty stocks and weighted by share price) it is a good place to look for strong companies that will survive in a poor economic environment while executing well in a strong economic environment. In what follows I point out three Dow stocks that investors should consider adding to their portfolios on weakness. They have underperformed the index, and yet they are pillars of strength in stability in what can be, at times, a volatile stock market.
1. Exxon Mobil (NYSE:XOM)
Exxon Mobil is a company that belongs in virtually every portfolio. It is inexpensive at just under 14 times earnings. It pays a 2.7 percent dividend that increases every year like clockwork. It is an oil and gas producer so it will offer investors inflation protection. Finally it is impeccably managed with the highest return on invested capital in the industry. Despite this shares are essentially flat for the year. Investors were not so happy about the company's first quarter earnings, which were essentially flat when compared with last years' earnings, and this is in large part responsible for the company's lackluster performance. However, the company is making some enormous investments in the Bakken Shale region in North Dakota and Montana, as well as in Vietnam.
The best thing about Exxon Mobil is that when the company can't find good investment opportunities it isn't shy about repurchasing its own shares, which it did to the tune of $16 billion last year. While shares are showing some resistance at over $102 this is a long term "buy" that should be purchased on weakness. Another chance to buy in the mid $90-range would be a gift.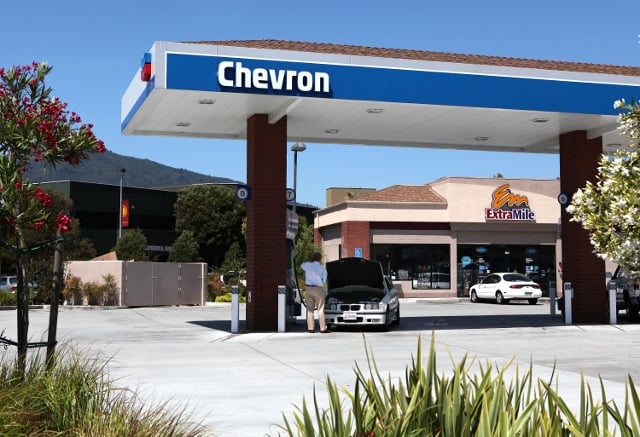 2. Chevron (NYSE:CVX)
It may seem redundant to include another mega-cap integrated oil company, but Chevron has been another underperformer that investors should consider. The stock, like Exxon Mobil's, is up just marginally for the year. The reason is that first quarter earnings came in relatively weak on lower sales and weaker margins. But this weakness comes after a period of strength in the past few years, and every business experiences corrections.
Chevron doesn't have the track record of stellar investing that Exxon Mobil does, but it makes up for that in valuation. Chevron trades at less than 2-times book value. It also pays a higher dividend at 3.4 percent, although it does lag Exxon Mobil in share repurchases. In short there are pros and cons to owning either company, and you have to decide whether you want higher dividends and a better valuation (Chevron) or a superior investment track record (Exxon Mobil). While I ultimately prefer the latter I own both.
3. Wal-Mart (NYSE:WMT)
Wal-Mart has been the worst performer of the three stocks that I mention here, with shares down 2.6 percent for the year. The company has struggled as of late because its profit margins have been weak. However I suspect that this is a short-term issue that will be resolved in the coming years. The company has an incredible track record of growing its business by offering consumers an incomparable experience when it comes to selection of goods and pricing. It has gotten better at this over time because its resources are so extensive, and this gives it a unique competitive advantage.
The company has also been very shareholder friendly over the years as it has repurchased stock and paid a dividend that rises every year like clockwork. Currently that yield sits at 2.5 percent. The stock is more expensive than Exxon Mobil or Chevron, as it trades at 16 times earnings, but this is still lower than the overall stock market. It is also relatively low for Wal-Mart. With this being the case I think investors should consider buying the shares on weakness.
Disclosure: Ben Kramer-Miller is long Exxon Mobil and Chevron.
More From Wall St. Cheat Sheet: