3 Ways Dodd-Frank Has Changed the Financial Landscape This Month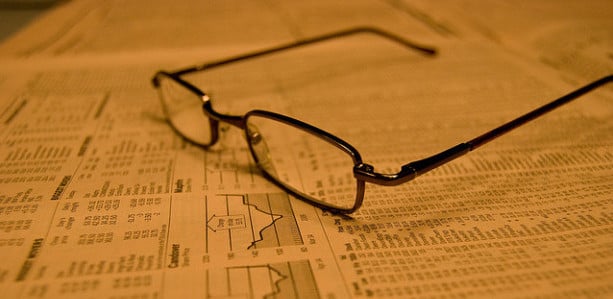 The Dodd-Frank Wall Street Reform and Consumer Protection Act was signed into federal law by President Barack Obama three years ago. Introduced by former House Financial Services Committee Chairman Rep. Barney Frank (D-Mass.) and former Senate Banking Committee Chairman Sen. Chris Dodd (D-Conn.), the Dodd-Frank Act set in motion the largest financial overhaul since the Great Depression.
The full scope of the Act is enormous — as Dallas Federal Reserve Bank President Richard Fisher has pointed out, Dodd-Frank is 849 pages long "with more than 9,000 pages of regulations written so far to implement it." Regulators have written 224 out of the 400 new rules and requirements outlined by the act, and those 224 rules consume 7,365 pages of text.
Fortunately, the long form of the title provides a good synopsis of the Act's objectives: "To promote the financial stability of the United States by improving accountability and transparency in the financial system, to end 'too big to fail,' to protect the American taxpayer by ending bailouts, to protect consumers from abusive financial services practices, and for other purposes."
Dodd-Frank was passed in the wake of the financial crisis and has generated no shortage of controversy since. On June 26, the House Committee on Financial Services held a hearing entitled "Examining How the Dodd-Frank Act Could Result in More Taxpayer-Funded Bailouts." The focus of the hearing was clear: do Titles I and II — those dealing with too big to fail — actually do what they are intended to do?
The answer to this question is unclear. Fisher was a witness for the hearing and commented that "Dodd-Frank is long on process and complexity but short on results." Richmond Federal Reserve Bank President Jeffrey Lacker suggested that the Act's explicit designation of certain firms as "systemically important" and a prescription for dealing with the possible failure of these firms was perverting the incentive structure of large financial institutions.
But Dodd-Frank still soldiers on. Here are some recent developments.
1) First Non-Bank Financial Companies Are Designated as Systemically Important
The Financial Stability Oversight Council, an agency created and given powers by the Dodd-Frank Act, reported on July 9 that the first non-bank financial institutions have been designated as systemically important. American International Group Inc. (NYSE:AIG) and GE Capital (NYSE:GE) will now both be subjected to consolidated supervision and enhanced prudential standards.
The new designation subjects the companies to regulation by the Board of Governors of the Federal Reserve, which is not necessarily new — both firms are already in some way supervised by the Fed. As the Treasury pointed out, the designation "does not constitute a determination that the company is currently experiencing material financial distress." It simply indicates that they are sufficiently important enough to the financial system that the government is holding them to a higher standard than smaller participants.
2) First Anti-Spoofing Case
On Monday, the U.S. Commodities Futures Trading Commission ordered Panther Energy Trading to pay $2.8 million in penalties and banned it from trading for one year. This makes the CFTC the first organization acted on under Section 747 of the Dodd-Frank Act, which amends the Commodity Exchange Act. The amendments make it illegal, among other things, to engage in "spoofing," which is defined as bidding or offering with the intent to cancel the bid or offer before execution.
According to the order, Panther Energy Trading and its principal, Michael Coscia, "made money by employing a computer algorithm that was designed to unlawfully place and quickly cancel orders in exchange-traded futures contracts. For example, Coscia and Panther would place a relatively small order to sell futures that they did want to execute, which they quickly followed with several large buy orders at successively higher prices that they intended to cancel. By placing the large buy orders, Coscia and Panther sought to give the market the impression that there was significant buying interest, which suggested that prices would soon rise, raising the likelihood that other market participants would buy from the small order Coscia and Panther were then offering to sell."
Coscia was separately charged by Britain's Financial Conduct Authority with manipulation of commodities markets in the U.K., and was fined 597,993 pounds ($903,175).
Also on Monday, the CFTC set out to tackle international swaps trades.
 3) Enhanced Capital Standards and Leverage Ratios
On July 9, the Office of the Comptroller of the Currency announced a proposal to double the leverage ratio for large U.S. financial institutions. The OCC — together with the Federal Deposit Insurance Corporation and the Federal Reserve Board — proposed that sufficiently large banking institutions increase their ratio of equity to debt from 3 to 5 percent. In addition to this, the organizations proposed that deposit-holding subsidiaries of large financial institutions add 6 percent to the supplementary leverage ratio requirement in order to be deemed "well capitalized."
Major banks that could be affected by this include JPMorgan (NYSE:JPM), Citigroup (NYSE:C), and Bank of America (NYSE:BAC). These firms would need to meet this new requirement in order to qualify for federal deposit insurance, and failure to meet the requirement would mean limitations on bonus payments and shareholder distributions.
In addition to the leverage proposal, the OCC announced final capital rules designed to reduce the burden of income regulation on smaller banks.
Don't Miss: Good News, Bad News, and Uncertainty: G-20 Summit Results.