3M & Bruker Corp Reach Licensing Agreement and 2 Other Dow Movers to Watch
3M Company (NYSE:MMM): Current price $110.04
On Tuesday, Bruker Corporation reached an exclusive patent license agreement with 3M Company, permitting Bruker to include 3M patented innovations linked with matrix-assisted laser desorption ionization mass spectrometry imaging. The licensed 3M patents are connected with a technique for performing massspectrometry analysis on proteins in tissue that has been preserved in paraffin. The tech allows researchers to more easily examine formalin-fixed, paraffin-embedded tissue for life-science research and drug development.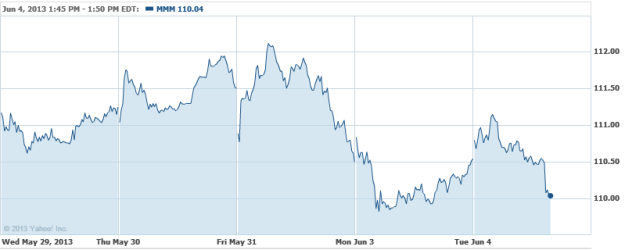 The Boeing Company (NYSE:BA): Current price $99.52
Chief Executive Akbar Al Baker told Reuters that Qatar Airways will not be a launch customer for Boeing's next passenger jet, to be a stretched version of its 787 Dreamliner. It is anticipated that Boeing will announce a formal intro of the aircraft as early as the Paris Airshow on June 17-23, though the timing is not certain and Boeing officials have cautioned that the launch might be in coming months. The rapidly-growing Qatar Airways has expressed interest in the 323-seat 787-10X, prompting chatter that it would be among the initial batch of buyers, but Al Baker remarked, "We like launching aircraft but not every aircraft. We are not a supermarket."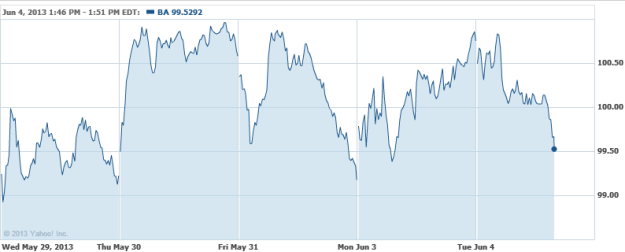 Microsoft Corporation (NASDAQ:MSFT): Current price $35.40
Bill Gates is helping to lead a $35-million investment in ResearchGate, which serves as a networking website for scientists. The Microsoft founder is joining Tenaya Capital in leading the round, which also includes Dragoneer Investment Group LLC, Thrive Capital, Benchmark Capital and Founders Fund, ResearchGate  said in a Tuesday statement. The startup, based in Berlin and founded in 2008, has nearly 3 million members. ResearchGate Chief Executive and co-founder Ijad Madisch said that he met Gates in France recently, subsequent to being introduced to a representative by Benchmark's Matt Cohler.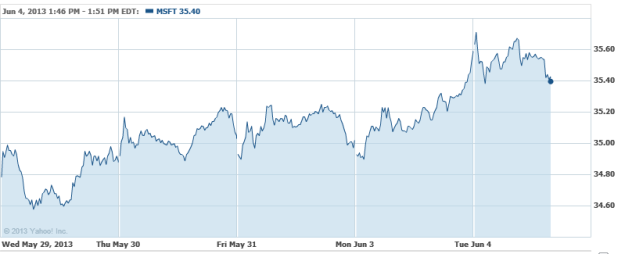 Don't Miss: These Gaming Stocks Need a Second-Half Spurt.