3M Launches New Digital Healthcare Tech and 2 More Dow Movers To Watch
3M Company (NYSE:MMM) Current price $108.17
3M diversified tech conglomerate has recently debuted the digital technology 3M True Definition scanner for use in orthodontic practice. This new tech is meant to provide enhanced digital impressions for analysis and treatment planning, thus improving the overall oral care of patients. The new 3M True Definition scanner is an innovative tech alongside Unitek Treatment Management Portal, and permits a full digital workflow for the Incognito appliance system, offering precise, 3D-setup review, model overlay capabilities, and advanced communications and messaging.

Merck & Co. (NYSE:MRK): Current price $45.23
Merck is boosting its consumer-product division with a new ad campaign concentrating upon active families, with the "Active Family Project." The campaign sports a website, Facebook page, and other social and digital media targeted at mothers to help further healthy lifestyles. Co-host of ABC's morning talk show The View, Elisabeth Hasselbeck, is the campaign's spokeswoman. Merck has been negatively impacted by new generic competition, as have been several other drugmakers, especially in the case its top-selling asthma drug, Singulair. Thus, Merck has been playing up its consumer product side.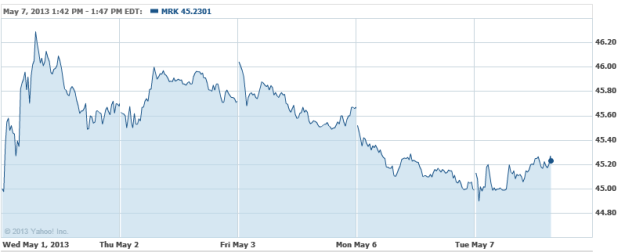 The Travelers Companies (NYSE:TRV): Current price $86.05
Travelers has been chosen by DiversityInc magazine as one of 25 Noteworthy Companies, honoring its diversity and inclusion efforts. The firm was selected from over 893 participating companies based on a yearly survey that measures Human Capital, CEO Commitment, Corporate and Organizational Communications, and Supplier Diversity. Travelers cooperates with several diverse professional organizations, among which include INROADS, The Posse Foundation, the National Black MBA Association and the Association of Latino Professionals in Finance and Accounting. Beyond that, the company has implemented an array of initiatives concentrated upon the development and progression of women and persons of color.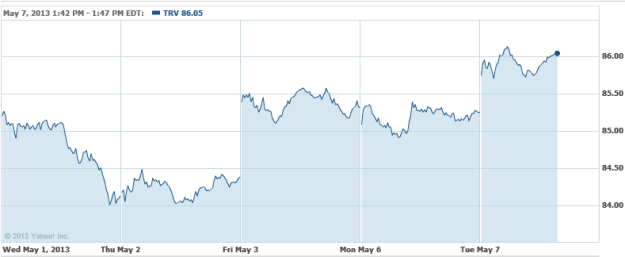 Don't Miss: Is LinkedIn About to Phase Out?