3M Tech Receives Edison Awards Honors and 2 Other Dow Movers to Watch
3M Company (NYSE:MMM): Current price $103.32
3M reports that two of its recent technologies have received prestigious honors from the Edison Awards, which is a program run by the non-profit, 501C (3) organization Edison Universe, dedicated to advancing future innovators. 3M LED Advanced Light won a Gold Edison Award in the Lighting category, while the 3M Molecular Detection System received a Silver Edison Award within the Diagnostic/Analytic Systems category. Nominees were judged by a panel of over 3,000 top business executives, among which included academics, previous winners, and leaders in the fields of design, product development, engineering, science and medicine. The evaluation criteria emphasized the themes of concept, value, delivery and impact.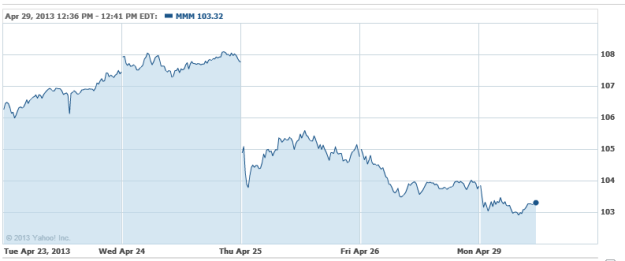 UnitedHealth Group (NYSE:UNH): Current price $59.87
The Group and its benefits and services units, UnitedHealthcare and Optum, are taking immediate action to assist the inhabitants of the Iowa and Illinois counties impacted by the recent floods. The measures include a free emotional-support line; assisting health plan participants who might need access to care or early refills of prescription medications; and support of the American Red Cross Disaster Relief Fund, assists people in the affected communities.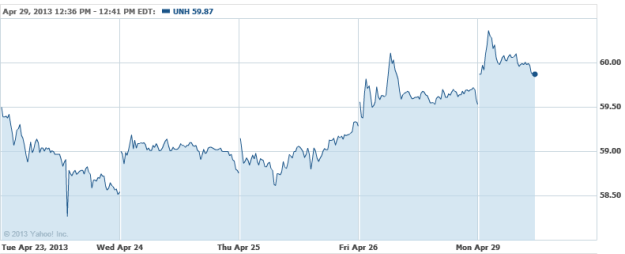 Verizon Communications (NYSE:VZ): Current price $53.42
Children and their families in San Diego County have been getting medical and dental care since last autumn, in a state-of-the-art mobile clinic which is part of an innovative partnership between La Maestra Community Health Centers and the Verizon Foundation. In 2012, the Foundation awarded a $90,000 grant to La Maestra to help support telemedicine capabilities in the mobile RV clinic, and to provide quality healthcare services to patients at schools, housing complexes, community events and key retail shopping areas. This mobile clinic is now is armed with the latest, most advanced telemedicine and X-ray systems tech.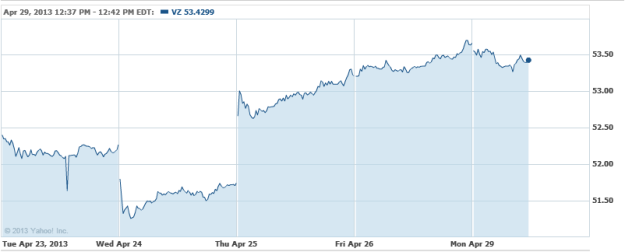 Don't Miss: Who Benefits From the Apple-Samsung Smartphone War?