3rd Quarter ETF Performance Highlights
Avert eyes.  Hide the children.  Bespoke Invest shows us the 3rd quarter performance (and September alone) of the major ETFs and it isn't pretty.  Unless you like government bonds.  Or the yen.  The NASDAQ (NASDAQ:NDAQ) is notable for its 'relative' outperformance.
[click to enlarge]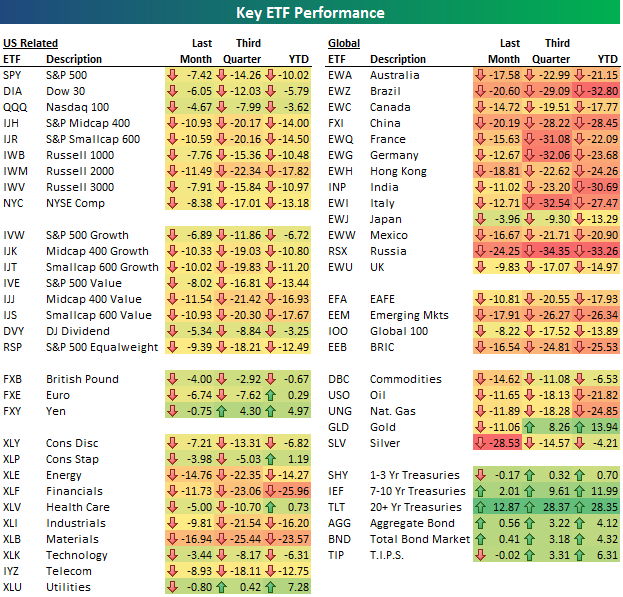 Trader Mark is the author of Fund My Mutual Fund.