4 Biotech Stocks Making Big Moves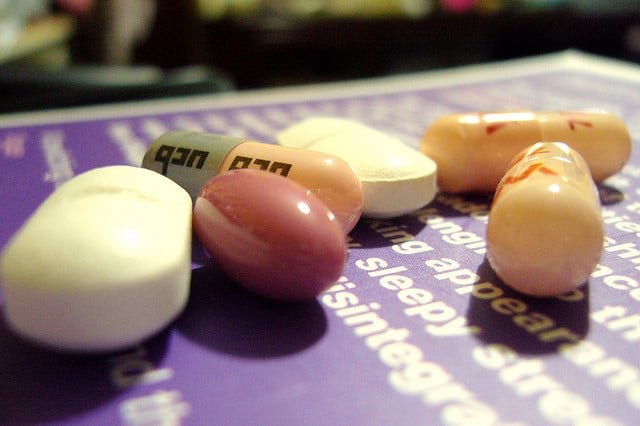 As has been the recent trend, biotech stocks continue to move the markets in dramatic fashion. Below are 4 biotech stocks that have made large moves over the past few days.
Athersys is a biotechnology company focused on the research and development in the field of regenerative medicine. The company's flagship product is Multistem, an allogeneic stem cell product, which is currently being evaluated in two Phase II clinical trials. The product is being developed in collaboration with Pfizer (NYSE:PFE).
The company reported impressive third-quarter earnings after the close on Thursday and is trading up approximately 6 percent as a result. Athersys was able to reduce its net loss for the quarter, coming in at just 10 cents, compared to an estimate of 12 cents.
Biogen is primarily concerned with discovering, developing, manufacturing and marketing therapies for the treatment of neurodegenerative diseases, hemophilia, and autoimmune disorders. The company has several therapies already approved for use in the United States and around the world.
Tecfidera: Oral therapy for the treatment of relapsing forms of multiple sclerosis in the U.S.
Tysabri: Approved treatment for relapsing forms of multiple sclerosis in the U.S. and relapsing-remitting multiple sclerosis in the E.U.
Avonex: Currently has more than 135,000 patients. Avonex is used to slow the progression of disability. It also has a high success rate for reducing relapses.
A big catalyst that investors have been waiting for is the European launch of Tecfidera. Earlier this morning, Biogen got one step closer to making that a reality. European regulators agreed to provide market exclusivity to the oral therapy. This decision will give Biogen 10 years of protection and prevent other biotechnology companies from attempting to launch a generic version.
Given that Tecfidera annual sales are expected to reach $4.55 billion by 2018 (with 36 percent of those sales occurring outside the U.S.), this would seem to be a big win for the company and investors. Shares of Biogen are up by more than 10 percent as a result.
Neuralstem is a development-stage company focused on the development and commercialization of treatments for central nervous system disease based on transplanting human neural stem cells and the use of small molecule drugs.
The company announced an FDA-approved Phase 2 trial for ALS in September. Neuralstem has also been approved to begin a Phase 1 safety trial for chronic spinal cord injury. In addition, the company is currently evaluating NSI-189 (small molecule compound for the treatment of major depressive order) in a Phase 1b safety trial.
Over the past week, shares of Neuralstem have traded up roughly 7 percent. This move is likely attributed to a Japanese ruling that will adopt new procedures in order to accelerate clinical development of regenerative medicines and cell therapies.
POZEN is a progressive pharmaceutical company committed to transforming medicine. The company has developed a unique in-source business model which has resulted in two FDA approvals. The company's approved products include:
Treximet:  Used in the acute treatment of migraine attacks.  The product combines a triptan with a non-steroidal anti-inflammatory drug (NSAID) and GlaxoSmithKline's (NYSE:GSK) RT technology.
VIMOVO: Delayed-release tablets that include a fixed-dose combination of enteric-coated naproxen (a pain-relieving non-steroidal anti-inflammatory drug) and immediate-release esomeprazole (proton pump inhibitor) used for the relief of signs and symptoms associated with osteoarthritis.
Shares of POZEN are trading up by more than 15 percent as a result of the company's announcement to pay a special dividend of $1.75 to all stockholders of record as of the close of business on December 11, 2013. Given the company's impressive third-quarter earnings announcement, this move is not a surprise.
Follow Tom on Twitter @tommymeyer82.

Don't Miss: Box Office Preview: 'Catching Fire' and Everything Else.