4 Biotech Stocks Making Headlines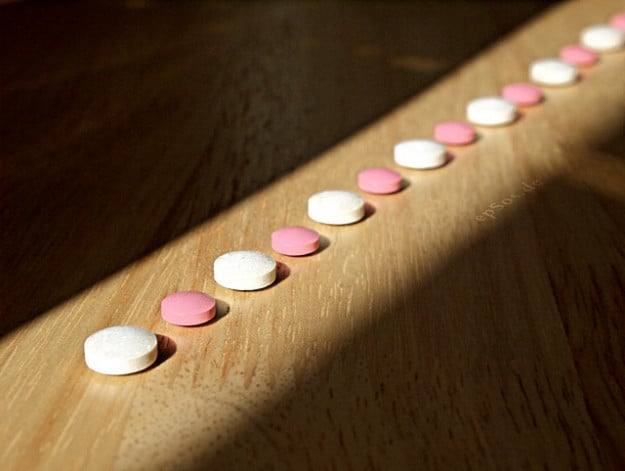 The biotechnology industry is one of the favorite industries for investing in up and coming companies. A lot of them offer promise, but few end up making it to the finish line. In this article, I will discuss four biotechnology companies that are making headlines and appear poised for significant growth.
Medivation (NASDAQ:MDVN) is one company that has been on an absolute tear as of late. Medivation is an American biopharmaceutical company focused on rapid development of novel therapies to treat serious diseases for which there are limited treatment options. The company's flagship product is Xtandi, also known as enzalutamide, which is used in the treatment of advanced prostate cancer. On October 22, Medivation announced that an independent committee monitoring a late-stage study of Xtandi recommended that the trial should be halted and that patients who were receiving a placebo should begin receiving Xtandi instead. The study showed that there was 30 percent reduction in the risk of death with patients that were treated with Xtandi compared to that of patients who were taking the placebo. Investors bought the news as Medivation shares have soared by more than 18 percent last week.
Another company making headlines is OncoSec Medical (OTC:ONCS). OncoSec Medical is a development-stage biotechnology company focused on creating treatments for advanced-stage skin cancer. The company focuses on three cure-resistant and typical fatal skin cancers including melanoma, Merkel cell lymphoma, and cutaneous T-cell lymphoma. Over the past month, OncoSec Medical shares are up by more than 15 percent on several positive corporate developments. On October 8th, OncoSec Medical announced positive preliminary safety data from a study which examined the potential benefits of combining ImmunoPulse with anti-CLTA4 and anti-PD1 antibodies to treat solid tumors. ImmunoPulse uses the body's immune system to identify and eliminate both local and metastasized cancer cells.
The study was conducted with 40 mice and the results showed 100 percent regression of treated lesions in all mice. Of additional importance was the fact that no mice died because of high levels of toxicity. Because of the promising results, OncoSec plans to continue testing combination approaches in other melanoma models. In addition to this update, investors should be paying attention to all the trials that the company is working on, which include a Merkel cell carcinoma Phase 2 trial, a metastatic melanoma Phase 2 trial, and a cutaneous T-cell lymphoma Phase 2 trial. The depth of OncoSec's pipeline means that several catalysts could come at any point, which should send shares to new highs.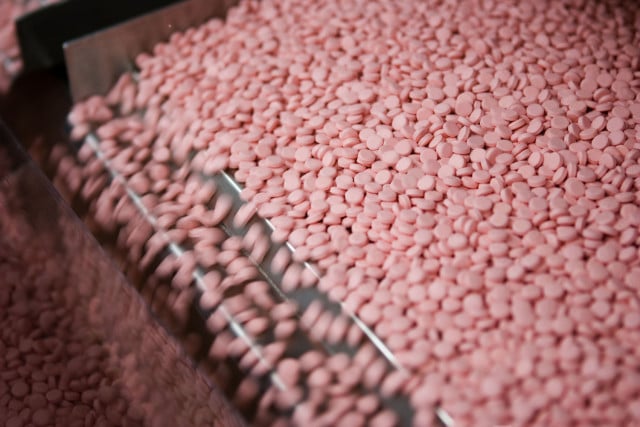 A third company making headlines is Eli Lilly (NYSE:LLY). Eli Lilly announced blowout earnings last week and, as a result, shares have seen a nice pop despite the overall market weakness. The company earned $1.11 per share, which was significantly higher than the $1.04 that analysts had been expecting. Additionally, Eli Lilly generated revenue of $5.78 billion for the quarter, which was also better than analyst expectations of $5.76 billion. One of the real bright spots in Eli Lilly's earnings announcement was the 11 percent growth in the company's anti-depressant drug, Cymbalta. The company was able to successfully raise the cost of the product and, despite seeing fewer subscriptions, Eli Lilly still generated double-digit sales growth. This is certainly one company that investors should keep an eye on going forward.
A fourth company that is receiving significant investor attention is Keryx Biopharmaceuticals (NASDAQ:KERX). Keryx Biopharmaceuticals is focused on the acquisition, development, and commercialization of medically important pharmaceutical products to address underserved needs. The company is currently focused on its flagship product called Zerenex. Keryx Biopharmaceuticals recently announced that the FDA accepted the company's filing of a New Drug Application for Zerenex. The company hopes to gain approval and then begin marketing Zerenex as a treatment for patients who are on dialysis and suffering from chronic kidney failure. Shares of Keryx are up approximately 14 percent since the October 8 announcement. In light of the catalysts that the company has coming up, Maxim raised its price target on the company from $12.00 to $16.00.
The companies discussed in this article have the potential for outsized gains given the catalysts coming up. However, investors should always consider the risk associated with biotechnology companies. Because of the higher levels of risk, investors should always perform their due diligence and maintain a disciplined risk management approach.
Follow Tom on Twitter @tommymeyer82.
Don't Miss: Will the Healthcare.Gov Rollout Be Obama's Sinking Ship?