4 Biotech Stocks on the Move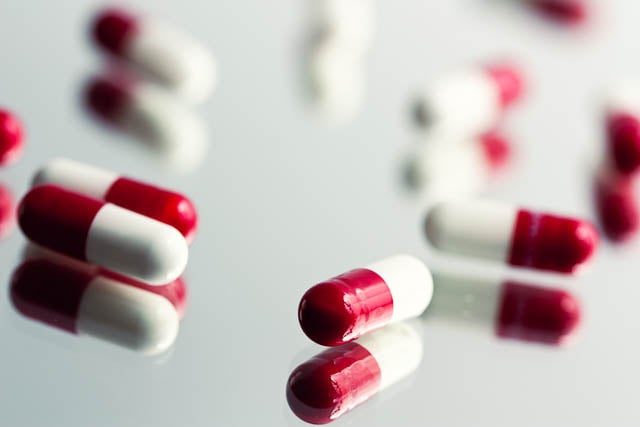 The week before Christmas has certainly been an unusually active one in the world of biotechnology. Several stocks have surged on extremely favorable developments: Amarin Corp. (NASDAQ:AMRN), Ariad Pharmaceuticals (NASDAQ:ARIA), Gentium S.p.A. (NASDAQ:GENT), and Jazz Pharmaceuticals (NASDAQ:JAZZ).
Amarin Corp. is a biopharmaceutical company focused on the commercialization and development of therapeutics to improve cardiovascular health. Shares of the company surged Friday morning by more than 25 percent on news that the Food and Drug Administration is considering reinstating a special protocol assessment for Amarin's fish oil pill called Vascepa. Vascepa is Amarin's only approved product in the U.S. and is used for patients with unusually high triglyceride levels.
If the FDA reinstates the SPA agreement, Amarin would have a much easier time trying to achieve broader use for its pill. Last year, a panel that reviewed the drug said that while Vascepa has shown the ability to decrease fat levels, it wasn't clear whether that would result in fewer heart attacks.
Amarin has done a nice job of growing its revenue in 2013 thanks to this drug. During the first quarter, the company generated $2.3 million in sales. During the second quarter, revenue jumped to $5.5 million. And in the most recent quarter, Amarin generated a record $8.4 million in sales. If the company can successfully get an SPA in place and get the FDA's approval on broader use, shares of Amarin will likely take off.
A second company that has surged over the past few days, especially on Friday morning, is Ariad Pharmaceuticals. Ariad Pharmaceuticals is an integrated oncology company focused on transforming the lives of cancer patients with breakthrough medicines. Ariad is currently developing new medicines to advance the treatment of various forms of chronic and acute leukemia, lung cancer, and other difficult-to-treat cancers.
In October, shares of Ariad fell off a cliff after the company announced it was suspending patient enrollment in all clinical studies of Iclusig because of serious toxicity and safety concerns. Since then, shares have continued to slide, reaching a 52-week low of $2.15 in late October. Since that low, shares have jumped by more than 200 percent on several positive developments.
First, on November 22, the European Medicines Agency gave a positive opinion regarding the continued availability of Iclusig. And on Friday, Ariad announced the U.S. resumption of marketing and commercial distribution of Iclusig in refractory Philadelphia-positive leukemia. This is extremely positive news for Ariad shareholders, as additional value should continue to send the shares higher. Long-term investors should also know that Baker Brothers, a renowned biotech investing fund, hold more than 1.3 million shares of the company. Based on this news, there is a good chance they are adding even more.
The last two stocks mentioned in the opening paragraph are related, as Jazz Pharmaceuticals announced its intention to acquire shares of Gentium S.p.A. in a cash deal worth approximately $1 billion. Shareholders of Gentium will receive $57 per share and shareholders of Jazz Pharmaceuticals should see additional value unlocked, as Gentium represents an opportunity for Jazz to expand its rare disease drug portfolio.
Over the last two years, Gentium has generated a total of $69.3 million. Defibrotide is Gentium's most advanced product candidate and has been granted a European marketing authorization for the treatment of severe hepatic veno-occlusive disease in adults and children undergoing hematopoietic stem cell transplantation therapy. Gentium is also evaluating Defibrotide as a potential treatment for the prevention of Graft Versus Host Disease and the treatment of multiple myeloma. Jazz Pharmaceuticals hopes to integrate this candidate into its own portfolio of treatments to generate sustained future growth.
All four of the companies mentioned in this article have soared on positive news. While the future looks bright, investors should conduct their own due diligence before taking a position, as these biotech stocks have seen abnormally high levels of volatility, which can result in a quick loss of principal.
Follow Tom on Twitter @TommyMeyer82
Don't Miss: Obesity Stock Plays That Stand Out From the Crowd.