4 Consumer Stock Stories Buzzing Along on Monday
Amazon.com Inc. (NASDAQ:AMZN): Closing price $358.74
On Monday, Amazon announced a one-day 15-percent price reduction on its Kindle Fire HDX and Kindle Fire HD tablets, in order to "thank" the Federal Aviation Administration for its ruling that permits passengers to use portable electronic devices during take-off and landing. Besides that, the company also lowered the price of its entry-level Kindle reader by 1-percent for one day. The discounts, timed near the kick-off the holiday shopping season, forms part of Amazon's strategy of introducing limited time discounts to help boost sales of Kindle e-reader devices and to empty its inventories of tablets and e-readers.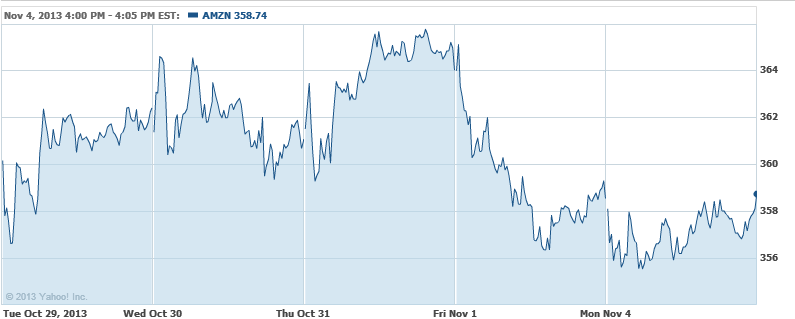 Sears Holdings Corp. (NASDAQ:SHLD): Closing price $60.95
In what is now a decided trend, Sears is joining the band wagon of retailers opening up to bargain hunters on Thanksgiving evening rather than very early on Black Friday. On Monday, Sears said that its namesake brand will welcome customers at 8 p.m. on Thursday, and stay open through 10 p.m. Black Friday evening. Meanwhile Kmart will conduct a 41-hour shopping marathon, debuting its deals at 6 a.m. on November 28, and finally closing up at 11 p.m. on Black Friday.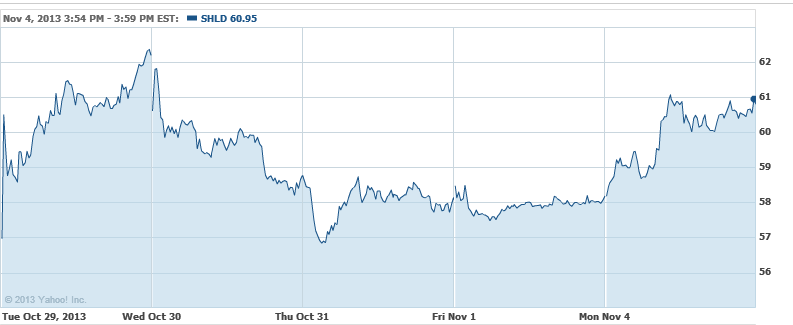 Netflix Inc. (NASDAQ:NFLX): Closing price $337.63
In 2014, Netflix will add 4K Ultra HD content to its streaming video library in an action that might have an impact upon broadband providers who are members of its Open Connect content delivery network, such as Cox Communications, Cablevision, and Suddenlink Communications. Besides that, a Netflix spokesperson said that the company hopes to introduce Ultra HD programming also next year. Already, Netflix has  added a number of 4K videos to its library to test its platform for a bigger debut.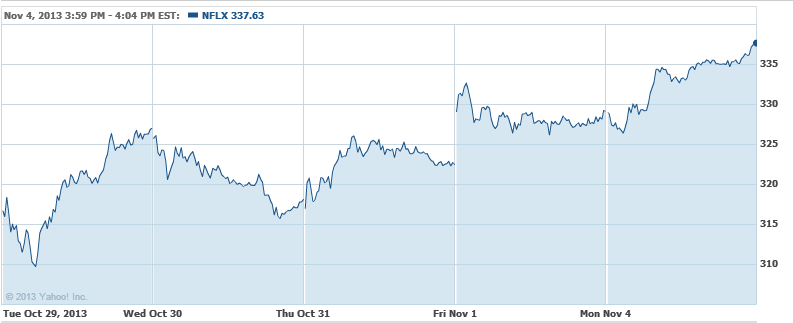 Honda Motor Co. (NYSE:HMC): Closing price $40.07
On Sunday, Honda reported that it will recall over 344,000 minivans in the United States due to unexpected braking, but it will not have sufficient parts to start repairing the vehicles until March. The automaker said that because of system components and software, it will recall 344,187 2007-2008 Odyssey minivans because the car's electronic system can apply the brakes unexpectedly.

Don't Miss: An End to Powering Down Electronics During Air Travel?