4 Consumer Stock Stories Buzzing Away on Thursday
The Boeing Co. (NYSE:BA): Closing price $118.99
On Thursday, Boeing reported that it is restructuring its commercial airplane strategy and marketing functions, as the veteran engineer Mike Bair, who manages those groups, retires in November. The changes were announced in a memo by Boeing Commercial Airplane Chief Executive Ray Conner, and a copy was obtained by Reuters. Marketing functions that were under Bair will be transitioned to the sales group and led by marketing vice president Randy Tinseth, who will report to global sales chief John Wojick.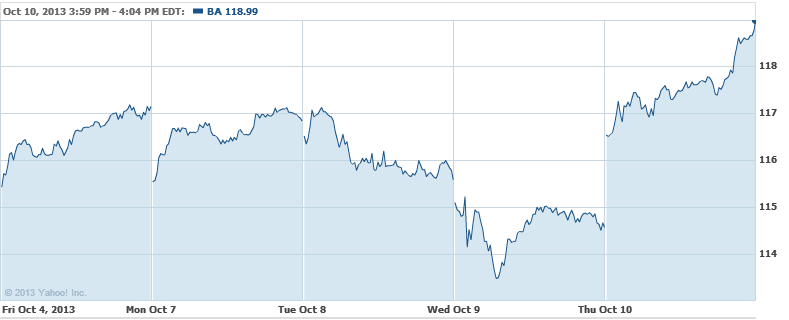 General Motors Co. (NYSE:GM): Closing price $34.83
The iconic automaker said Thursday that the seats in its new 2014 Chevrolet Silverado and GMC Sierra 1500 models could fail if the trucks are struck from behind, and it announced a large recall. A total number of 21,721 of the full-size trucks are covered by the recall with almost 19,000 shipped to dealers in the United States. Another 2,572 went to Canada, and the remainder were sold in Mexico or listed as exports. The models covered by the service action are equipped with manual seat controls that might not properly lock into position when reclined.

The Hershey Co. (NYSE: HSY): Closing price $93.71
Hershey announces that it is debuting a new confectionery brand in the United States called Lancaster. The new brand will feature a line of caramel soft cremes that will be introduces nationwide in January, which will represent a significant milestone for Hershey, being the first time it has launched a new brand that is not a brand extension or purchase in the past 30 years. The new brand is rooted in Hershey's heritage and was inspired by Milton Hershey's original confection company, The Lancaster Caramel Co.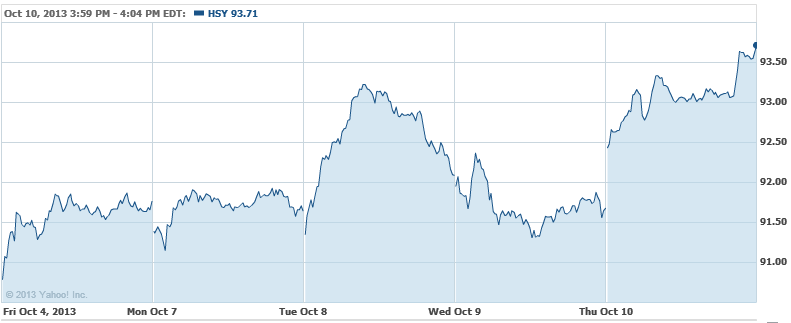 Walgreen Co. (NYSE:WAG): Closing price $55.95
Walgreen's has sold a portion of its headquarters site in Deerfield, Illinois, to Realty Income Corp., which is leasing back the space to Walgreen, said reports from the Chicago Tribune and Bloomberg News. An inside source told Bloomberg that Realty Income paid $85 million in the transaction.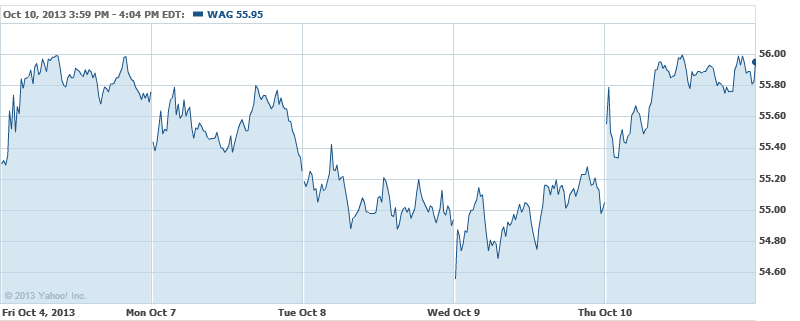 Investing Insights: Is Costco Set to Move Higher Post-Earnings?