4 Consumer Stock Stories for a Positive Investment Shopping Experience
Time Warner Inc. (NYSE:TWX): Closing price $66.66
Warner Bros. has secured a financing arrangement with RatPac-Dune Entertainment, which is a four-year partnership with Dune's Steven Mnuchin, filmmaker Brett Ratner and Australian billionaire James Packer, to fund as many as 75 upcoming films. It is expected that the total funds are expected to be in the $450 billion range, Mnuchin advised Variety. He was confident that the deal could be extended as Dune's accord with 20th Century Fox was on multiple occasions. The RatPac-Dune deal comes three months following the studio and longtime partner Legendary Entertainment agreement to end their longtime co-financing partnership at the end of 2013.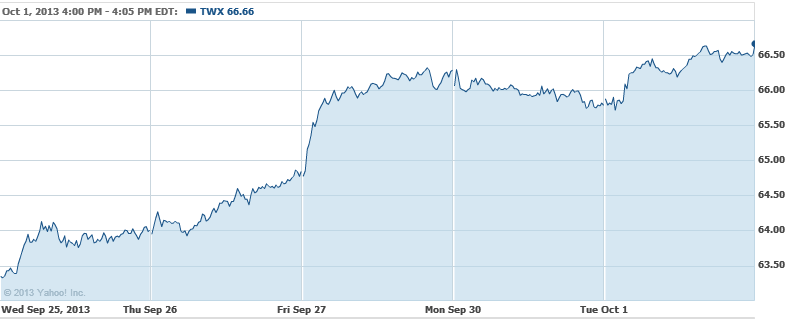 Amazon.com Inc. (NASDAQ:AMZN): Closing price $320.30
The number-one retailer on the planet says that it will hire 70,000 full-time seasonal workers spanning the United States to fill orders during the upcoming shopping season. Amazon.com reported that the hires represent an increase of 40 percent over the 50,000 workers hired in 2012. Seasonal employees at the order fulfillment centers are eligible for health care benefits and, typically, earn 94 percent of the wages of regular employees. Further, Amazon says it intends to convert "thousands" of the temporary jobs into full-time roles following the season.

Lululemon Athletica Inc. (NASDAQ:LULU): Closing price $73.80
United States District Judge Katherine Forrest in Manhattan said on Tuesday that the Louisiana Sheriffs' Pension & Relief Fund, which owned some $1.3 million of Lululemon stock, will handle litigation on behalf of shareholders, as the fund will lead litigation accusing Lululemon of fraudulently concealing defects that caused yoga pants to become nearly sheer, and hiding discussions that led to the surprise departure of its chief executive. The trouble came in March when the company recalled its top-selling item, which was women's black yoga pants containing its proprietary Luon fabric after determining the pants were "too" sheer.

Lorillard, Inc. (NYSE:LO): Closing price $44.82
On Tuesday, the third biggest maker of cigarettes in the United States, announced that it has purchased all of the assets and operations of SKYCIG, a United Kingdom-based electronic cigarette (e-cigarette) firm for roughly 30 million euros in cash paid at closing, and additional contingent consideration of as much as an additional 30 million euros to be paid in 2016 based on the achievement of certain financial performance benchmarks. The transaction provides Lorillard with a major UK electronic cigarette brand, and together with its leading U.S. electronic cigarette brand blu eCigs, a world footprint in the rapidly growing worldwide e-cigarette category.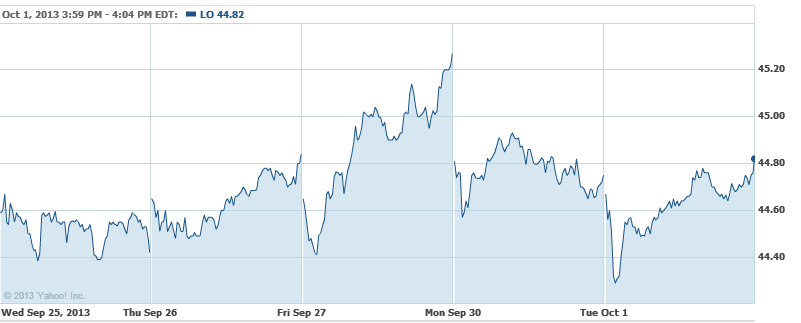 Don't Miss: Amazon Creates Jobs for 70,000 Holiday Elves.