4 Consumer Stock Stories for a Savvy Midweek Investment Shopping Experience
Wal-Mart Stores Inc. (NYSE:WMT): Closing price $74.65
Wal-Mart Spokesman David Tovar had a terse response to a Bloomberg report that the giant retailer is cutting back orders fro the next two quarters to reduce inventory growth. Tovar called the report "completely false" and that "the report lacks the fundamental understanding of how the retail world works. It's typically how retail works. We have thousands of buyers across thousands of categories. We are increasing orders in some categories and decreasing in others."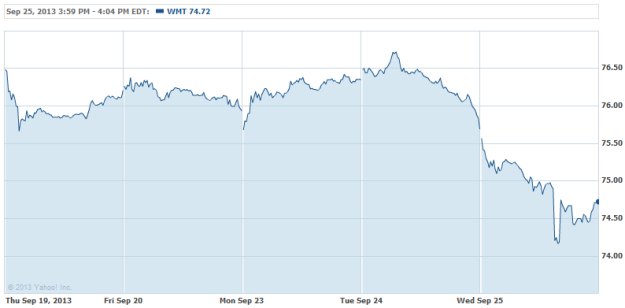 Target Corp. (NYSE:TGT): Closing price $63.24
The big retailer has announced that Target Ticket, its new digital video service, is available to guests spanning the United States. The convenient service, which the company says is ideal for families with children, provides guests a facile way to access and enjoy their favorite titles on their preferred digital channels and devices anytime, anywhere. Target collaborated with the non-profit organization Common Sense Media, which is best known for its reviews of movies and TV shows. By working jointly, Target Ticket allows guests access to thousands of reviews, making it easier for parents to choose the proper content for their children.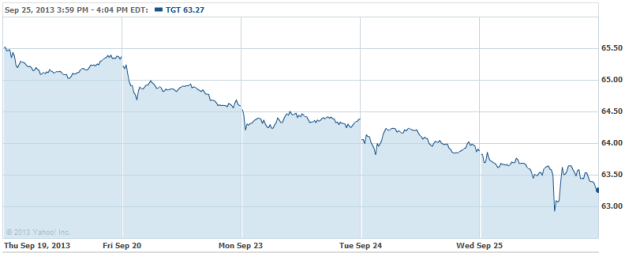 General Motors Co. (NYSE:GM): Closing price $37.18
The loss-making European brand Opel is spending $175.4 million on its German engine and parts facility in Kaiserslautern to purchase new tooling and machinery, according to a Opel said in a Wednesday statement. The factory, which opened in 1966, will employ the funds to make body and chassis parts for the next-generation Astra compact car and Insignia mid-size car, together with building the Euro 6 generation of 2.0 liter diesels beginning in October of next year. The parent GM has pledged to invest 4 billion euros in Opel by the end of 2016 to back new model launches, renewing a commitment to its struggling European brand.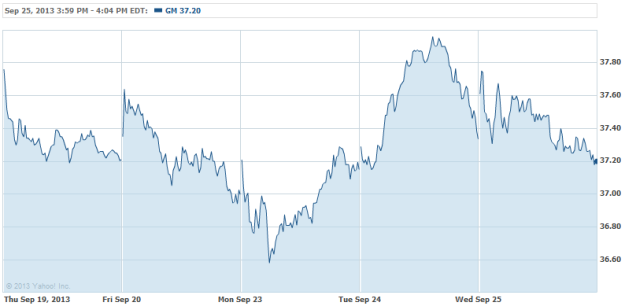 Unilever Pc. (NYSE:UN): Closing price $39.24
The consumer products major Unilever intends to purchase large amounts of oil from the start-up Solazyme, which bioengineers algae to produce oils, proteins and complex sugars, said its executives on Tuesday. he company said that it would use the oil for its personal care products, among which include Dove and Brylcreem. The accord, through which Unilever will buy some three million gallons of the algae-produced oil during 12 to 18 months starting early in 2014, forms part of its goal to double the size of its business while lowering its overall environmental footprint.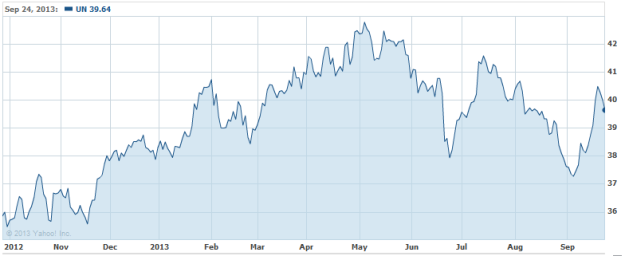 Don't Miss: Look Familiar? McDonald's Launches Its Own Pumpkin-Spice Lattes