4 Consumer Stock Stories for an Exciting Investment Shopping Weekend
Amazon.com Inc. (NASDAQ:AMZN): Closing price $358.48
Amazon is invading Canada, more than doubling its offerings in 2013 with 14 new types of products. One retail executive has referred to it as a "bloodbath," predicting that, "The retail landscape is about to get uglier." The American e-commerce powerhouse introduced online grocery and auto shops on Thursday, building out an array of category additions this year that has included toys, beauty, and home goods.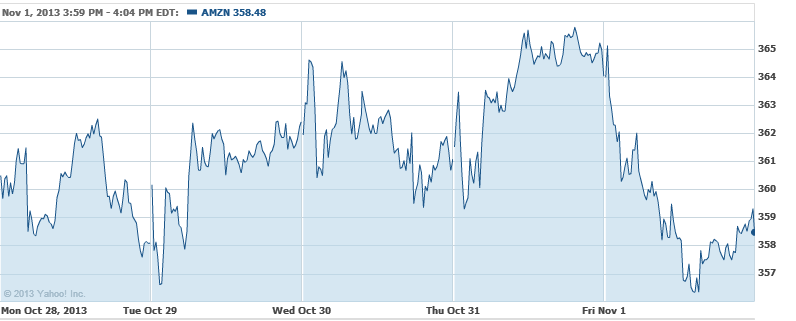 Kraft Foods Group Inc. (NASDAQ:KRFT): Closing price $54.63
Kraft spokesperson Lynne Galia says that her company has reworked its character-shaped product (i.e. SpongeBob Squarepants) line for next year. The new versions will contain six additional grams of whole grains, be reduced in sodium and saturated fat, and will employ spices rather than artificial food dyes so as to recreate the pasta's famous yellow-orange color. Galia observed in an e-mail that, "Parents have told us that they would like fun Mac & Cheese varieties with the same great taste, but with improved nutrition."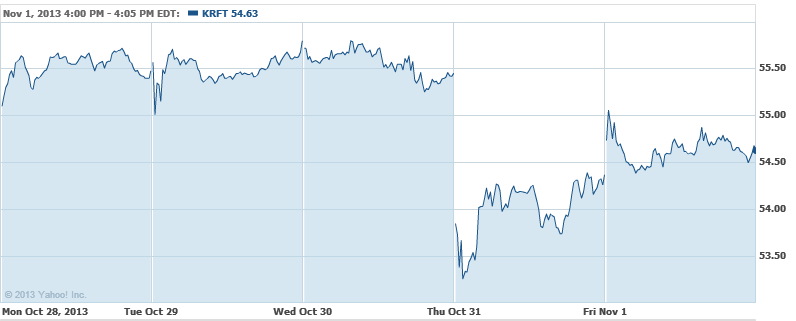 Lululemon Athletica Inc.  (NASDAQ:LULU): Closing price $67.85
Lululemon is now dealing with fresh complaints in regards to the transparency of its yoga pants as customers are increasingly reporting a new problem: pilling. The yoga apparel firm suffered a huge hit in March when it was forced to recall 17 percent of its pants for being too sheer, perhaps costing the company up to $67 million in revenue in 2013. The replacement pants, comprised of the patented "Luon" material, appeared at stores in June.

Big Lots, Inc. (NYSE:BIG): Closing price $36.78
On Friday, Big Lots said it will close Big Lots Wholesale, Consolidated International, and Wisconsin Toy wholesale operations by the end of fiscal 2013. It is expected that during this wind down period, the wholesale business will liquidate its inventory, but associates when and where possible will be assimilated into retail operations during the next 90 days.

Don't Miss: Can a Combined Office Depot and OfficeMax Compete with Staples?