4 Consumer Stock Stories for Exciting Midweek Investment Shopping
General Motors Co. (NYSE:GM): Closing price $34.15
Chevy U.S. marketing head Chris Perry told reporters Wednesday that Chevrolet is launching a full-blown marketing effort for the re-engineered 2014 Malibu, marking its endeavor to reignite sales after the prior model year's major redesign did not gain traction with shoppers. At Wednesday's media event, Perry said: "We're looking at this as an all-new launch. We need to put our  investment behind it to make sure we're successful." The executive would not reveal how much General Motors will spend on the campaign, but he said it would be similar to a typical marketing rollout for a next-generation product.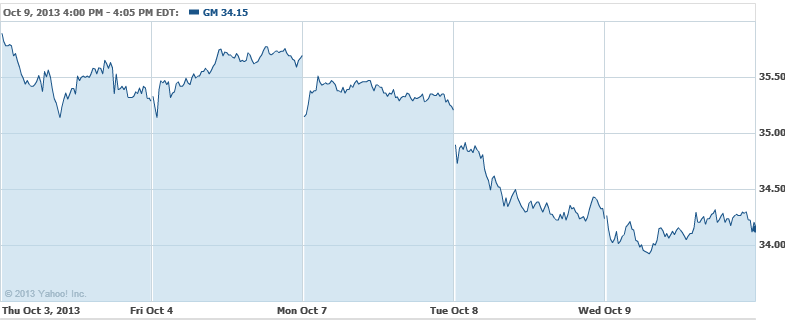 Boeing Co. (NYSE:BA): Closing price $114.60
Budget airline Norwegian Air Shuttle anticipates getting its grounded Dreamliner back from Boeing around the end of next week and will place it right into long-haul service, according to a Norwegian Air spokeswoman who spoke to Reuters on Wednesday. Communications Manager Charlotte Holmbergh Jacobsson said that when the grounded plane is back in the air, Norwegian will send its other Dreamliner to Boeing for similar checks and repairs. Norwegian Air grounded one of its two Dreamliners on September 28, sending it to Boeing for repairs subsequent to repeated hydraulic and electrical faults in its first month of operation.

Kimberly-Clark Corp. (NYSE:KMB): Closing price $94.41
On Wednesday, Kimberly-Clark said it signed a three-year agreement with the nationwide health care alliance Premier, through which it will provide surgical gowns and packs, both sterile and non-sterile. With this arrangement, close to 2,900 hospitals and 100,000 alternate sites affiliated with Premier will gain access to Kimberly-Clark surgical products.

Starbucks Corp. (NASDAQ:SBUX): Closing price $75.34
Starbucks on Wednesday celebrated the grand opening of a new, cutting-edge Evolution Fresh juicery in Rancho Cucamonga, California, that will quadruple the brand's production of juice. Since the coffee giant's purchase of the brand in November 2011, Evolution Fresh has surpassed its assertive growth plans to be in more than 8,000 Starbucks and grocery retailers by the end of calendar year 2013. This innovative juicery will allow Starbucks to grow market share in the $1.6 billion super-premium juice industry.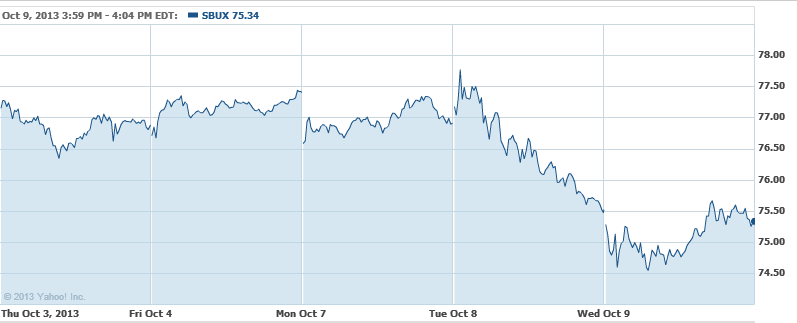 Don't Miss: Wal-Mart and Bharti Enterprises Break Up India Joint Venture.