4 Consumer Stock Stories for Exciting Weekend Investment Shopping
General Motors Co. (NYSE:GM): Closing price $36.37
Due to a new statute mandating that automakers to disclose added information about dealer incentive programs, GM has stopped running the programs in New Hampshire. The giant automaker advised its 24 New Hampshire dealers this week that it "will not offer any new dealer sales programs in New Hampshire," including stair-step programs and other contests that award dealers bonus money for attaining factory-set sales targets.
The step strikes back against a dealer-backed law that took effect this week that forces automakers to supply dealers with advance, written details regarding their sales incentive programs. The provision requires automakers to explain the manner in which they calculated each dealer's sales target, and to disclose the targets of all dealers in that state.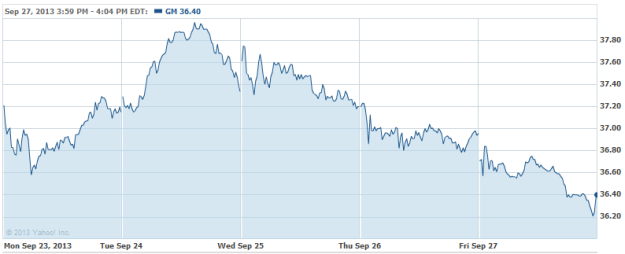 The Boeing Co. (NYSE:BA): Closing price $118.74
It has happened again. On Friday, Norwegian Air Shuttle suffered one more Boeing Dreamliner breakdown when a hydraulic pump failed, delaying a flight to Stockholm from Bangkok, according to a spokesman. Norwegian's two Dreamliners have broken down a number of times in September. The company could not assess how long the plane would be grounded this time, and was making alternative travel arrangements for passengers, if the delay becomes extensive. Norwegian debuted long-haul operations this year, and expected to capitalize on Dreamliner's lower operating cost.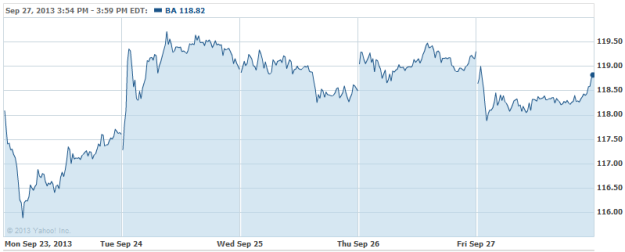 Johnson Controls, Inc. (NYSE:JCI): Closing price $42.53
On Friday, Johnson announced that it has finalized the sale of its HomeLink business to Gentex Corporation of Zeeland, Michigan. The HomeLink sale arrangement was announced in July after the company's decision to divest its entire automotive electronics business earlier in 2013. Johnson Controls reported that it received around $700 million for the business, subject to adjustments, which includes all HomeLink assets, intellectual property, and testing facilities.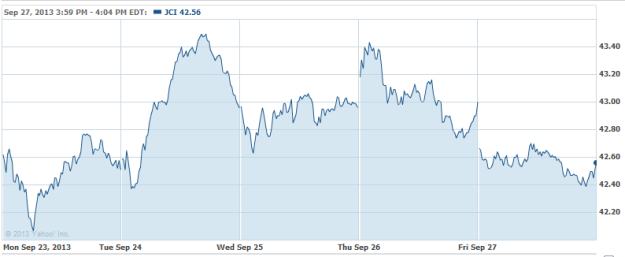 Penn National Gaming, Inc. (NASDAQ:PENN): Closing price $55.95
Penn National Gaming said Friday that its board has approved the tax-free spin-off to its shareholders of substantially all of its real property assets via the distribution of the shares of common stock of its subsidiary, Gaming and Leisure Properties, Inc. Each Penn National Gaming shareholder will receive one share of common stock of GLPI for every share of Penn National Gaming common stock they hold at the close on October 16, being the record date for the spin-off. The distribution should be made on November 1. Subsequent to the spin-off, the firm will continue to be listed on the NASDAQ Stock Market under the symbol PENN, and GLPI expects to list its common stock on the NASDAQ Stock Market under the symbol GLPI.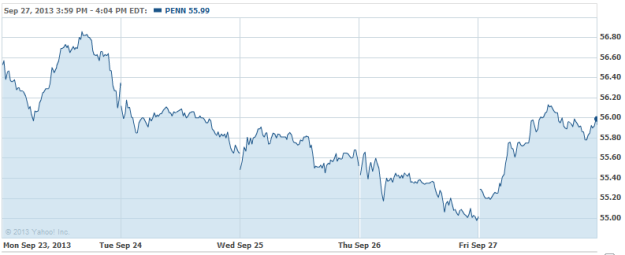 Don't Miss: Can JCP's High-Profile Investors Help Save It?