4 Consumer Stock Stories for Investment Shopping
The Walt Disney Company (NYSE:DIS): Current price $51.01
On Tuesday, AT&T U-verse (NYSE:T) and The Walt Disney Company reached a comprehensive long-term distribution arrangement through which to deliver Disney's lineup of top quality sports, news and entertainment content to customers of the former across computers, televisions, smartphones, tablets, gaming consoles and internet-enabled televisions. The renewal accord improves the multichannel business model, as well as supporting the mutual goal of the firms to deliver the best video content to customers across multiple platforms.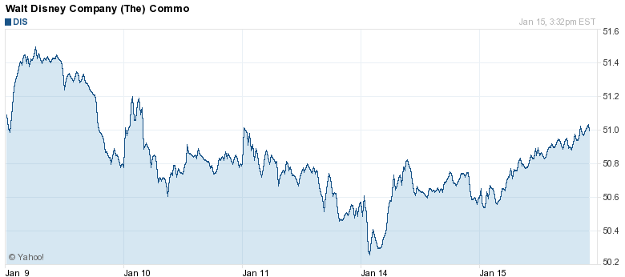 Toyota Motor Corporation (NYSE:TM): Current price $96.28
Shigeki Terashi, the head of Toyota Motor North America, suggested at the North American International Auto Show on Monday, that his company is planning to manufacture the Prius in North America, saying that the firm intends to "make cars where they are popular." His remark implies that Toyota is looking to gain a cost advantage over it competitors. In addition, Terashi said that the North American division will consider locally manufacturing the key components for hybrids, like batteries and motors.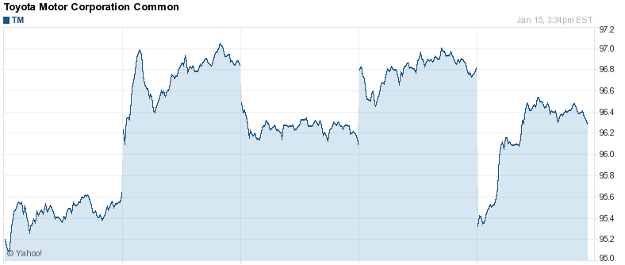 Are these stocks a buy or sell? Let us help you decide. Check out our Wall St. Cheat Sheet Stock Picker Newsletter now >>
Wal-Mart Stores (NYSE:WMT): Current price $69.18
The giant retailer intends to significantly increase its sourcing from domestic vendors over the next decade, according to the president and chief executive of the company's business in the United States, Bill Simon, in part of an address to be delivered at an annual retail industry convention in New York. The company reports that it plans to purchase an additional $50 billion in domestic products over the next 10 years.
Comcast Corporation (NASDAQ:CMCSA): Current price $39.13
On Tuesday, Nomura Securities reiterated its Buyon Comcast and raised its price target from $40 to $44. Analyst Mike McCormack said that Nomura continues to evaluate its cable business as a steady cash generator, which will aid it in continuing to fund dividends and buybacks. McCormack added that "Broadcast rating are up, but we look past The Voice to highlight weakness across the remainder of the lineup."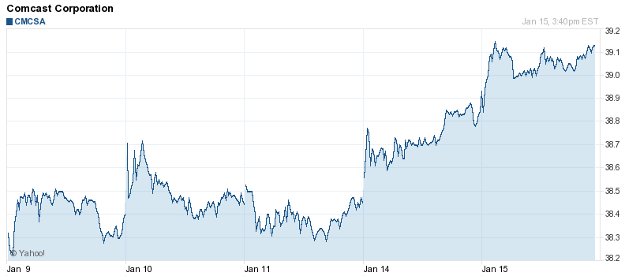 Don't Miss: December Retail Sales: Shoppers Ignore Fiscal Cliff.