4 Consumer Stock Stories for Investor Perusal
General Motors Company (NYSE:GM): Current price $28.04
GM's pickup inventories shot up by 24 percent in January and will thus take out 10 weeks of truck output as it gets ready to launch a redesigned Chevrolet Silverado and GMC Sierra in the second quarter. On Saturday, company spokesman Jim Cain said in a phone interview that  the number of trucks it has in stock rose to a 117-day supply at the end of January from 80 per month earlier, adding that the down weeks are for GM's three pickup plants to allow for the changeover.
Are these stocks a buy or sell? Let us help you decide. Check out our Stock Picker Newsletter now.

RadioShack Corporation (NYSE:RSH): Current price $3.13
RadioShack and Cybermart have finalized the formation of their joint venture through which the former will hold 49 percent and the latter 51 percent of the total issued share capital of the venture. The parties have agreed to initially contribute $2.94 million and $3.06 million, respectively, in cash and may contribute as much as an additional $34 million during the next three years, subject to the terms and conditions set out.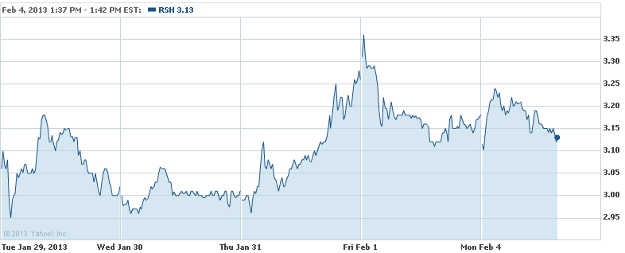 Procter & Gamble Co. (NYSE:PG): Current price $75.15
The firm is setting up a link to beauty and personal care start-ups by forming a partnership with CircleUp, which is a crowdfunding Web site launched in 2012 through which eight companies, including Episencial and Pangea Organics, that have already raised $7.5 million.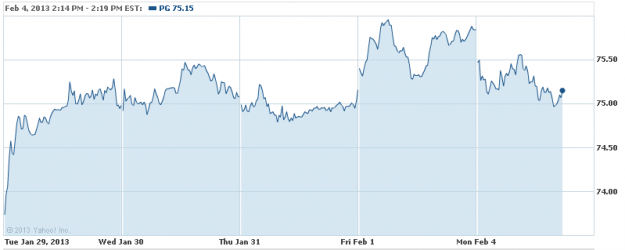 CarMax Group (NYSE: KMX): Current price $38.70
CarMax says that its board has okayed a $500 million extension of its existing share buyback program for its outstanding common stock. This extension adds to to the previously reported $300 million authorization of  October 17th. This $500 million authorization expires on December 31, 2014.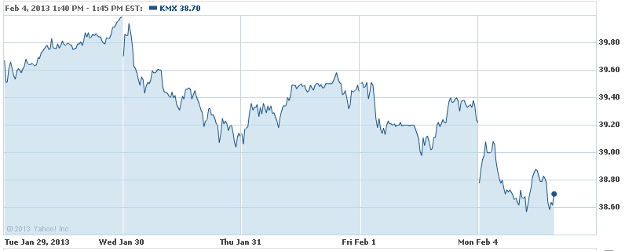 Don't Miss: Is Consumer Sentiment On the Rise?