4 Consumer Stock Stories for Midweek Investment Shopping Mayhem
Starbucks Corp. (NASDAQ:SBUX): Closing price $81.47
Starbucks said on Wednesday that the breakup with Kraft was tough, but worth the high price, one day after an arbitrator decided that it must pay a $2.76 billion for concluding the firms' grocery coffee partnership. The coffee chain on Wednesday said that it would restate results for the most recent quarter to indicate an operating loss, and issue debt after the break-up fee was determined. The payment settles a three-year dispute between the two brands and shows how expensive it can become to sever a contract.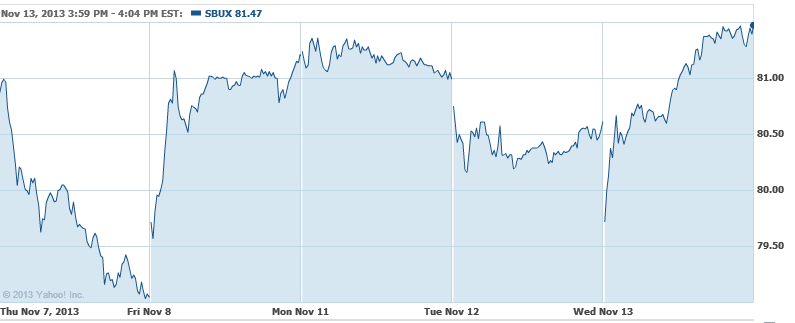 Target Corp. (NYSE:TGT): Closing price $66.86
Target has expanded its beauty-concierge program to almost 300 stores, adding the beauty-product consultants typically seen in the big department stores. The "cheap chic" retailer, which has 1,797 stores spanning the United States, said the concierge program will be staffed with a specialty trained adviser that offers tips, information, and suggestions that are not connected with any specific brand. Target said it has built out the program to 95 stores in the San Francisco Bay area, New York and New Jersey, and Dallas-Fort Worth.

Delta Air Lines Inc. (NYSE: DAL): Current price $27.76
In a Wednesday press release, Delta again has urged the Justice Department to consider all airlines, along with those that serve small- and medium-sized communities, in the process for divesting airport slots and assets linked with the proposed resolution of litigation challenging the merger of American Airlines and US Airways. The release said in part that, "Delta would like the opportunity to bid for slots and facilities at Washington-Reagan National Airport as well as Dallas Love Field, where it currently provides competition with daily nonstop flights to its international hub in Atlanta. Without gate access, Delta could no longer provide Love Field service."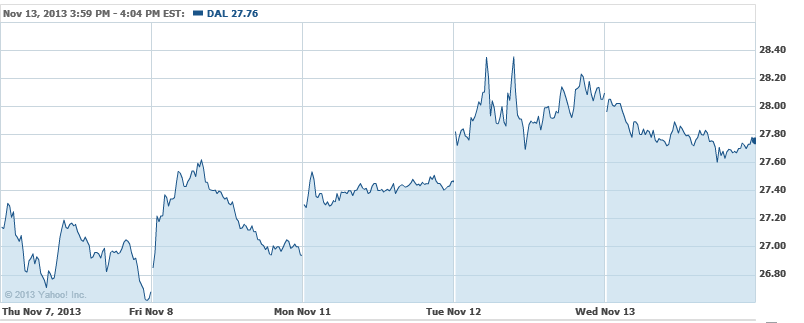 Tesla Motors Inc. (NASDAQ:TSLA): Closing price $138.71
Chief Executive Elon Musk said Tuesday that the Electric car maker plans to make a pickup truck, and that it will probably be of the same type as Ford's F-Series pickup trucks. The Ford F-150 is the current top-selling vehicle of any kind in the United States. Musk said that Tesla might make the truck within 5 years. His comments about the truck came after he was asked if Tesla would ever build a fleet truck for such companies as FedEx or UPS. He responded that Tesla is planning to make a truck, but not a commercial one, as the market opportunity for commercial trucks is much smaller.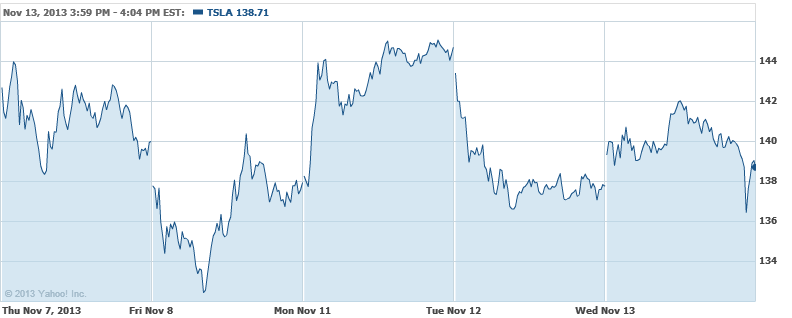 Don't Miss: Dear Amazon: Thanks for the Ideas. Love, Target.