4 Consumer Stock Stories for Savvy Investment Shopping
Time Warner Cable Inc. (NYSE:TWC): Closing price $118.24
Time Warner Cable and A+E Networks announced Thursday that they have renewed their distribution accord, which will permit Time Warner Cable and Bright House Networks to continue delivery of A+E Networks's channels to their subscribers. This multi-platform arrangement allows for continued carriage of A&E, Lifetime, History, LMN, Bio, H2, History en Espanol, Crime & Investigation Network, Military History and Lifetime Real Women. Additional terms of the deal were not divulged.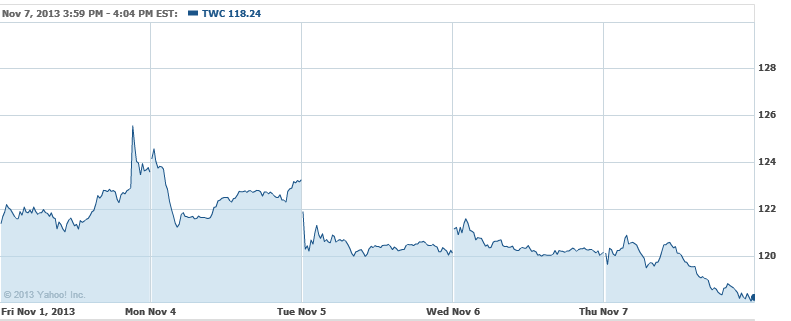 J.C. Penney Co. (NYSE: JCP): Closing price $8.12
The troubled retailer said Thursday that it continues to make "meaningful progress" in its turnaround and supplied an update on its performance. At first glance, highlights include same-store sales rising by 0.9 percent in October, representing a 490 basis-point jump over September; sales on its website rose 37.6 percent year-over-year; the positive trend in J.C. Penney's online business continued to accelerate, and conversion continued to improve in October versus 2012, all indicating favorable customer response to promotional events and enhanced inventory levels.
Rosetta Stone Inc. (NYSE:RST): Closing price $12.53
The provider of education tech solutions has concluded a distribution partnership with Target Corp. (NYSE:TGT) that will make its language-learning solutions available in more than 1,300 stores spanning North America and online via Target.com. For its part, Target will offer Rosetta Stone English, Spanish, French, Italian, and German software in both introductory Level 1 and complete Level 1-5 sets.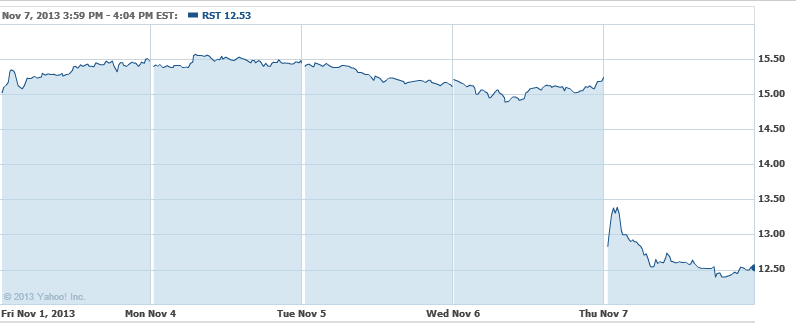 Southwest Airlines Co. (NYSE:LUV): Closing price $17.56
Southwest Airlines and JetBlue Airways Corp. (NASDAQ:JBLU) have indicated to regulators that they are interested in buying Washington, D.C., flight slots that may become available through a settlement of a Department of Justice lawsuit to disallow the American Airlines (AAMRQ.PK)-US Airways Group (NYSE:LCC) merger, according to a Bloomberg source, who added that the carriers naturally want American and US Airways to relinquish as many slots as possible at Ronald Reagan National Airport. Southwest also is also said to be in talks with the Justice Department in regards to adding slots at New York's LaGuardia Airport.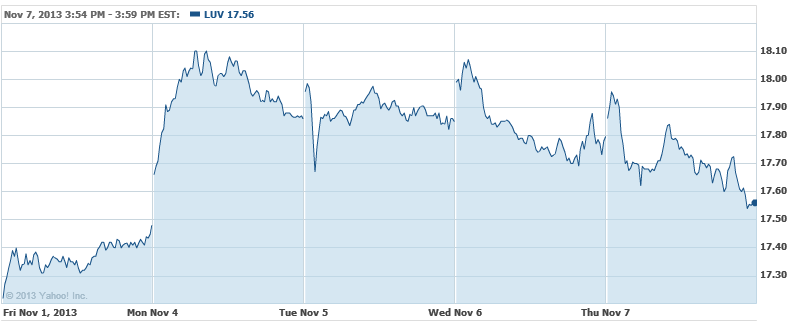 Don't Miss: 5 Comfort Foods That Aren't All That Good for You.