4 Consumer Stock Stories for Savvy Weekend Investment Shopping
Whole Foods Market Inc. (NASDAQ:WFM): Closing price $57.11
California's pesticide regulator has brought a lawsuit against Whole Foods Market because of four pesticide products the company sells at stores in that state. The California Department of Pesticide Regulation says that the state has not decided whether the products are safe. The suit was filed in Sacramento Superior Court and requests a court order requiring the grocer to explain why it is selling pesticide products that do not comply with state safety statutes. The products in question are 365 Natural Pines Pellet Cat Litter; Purely Botanical Cat Flea Spray; Purely Botanical Dog Flea Spray; and Enviroman Bugs R Done Bug spray.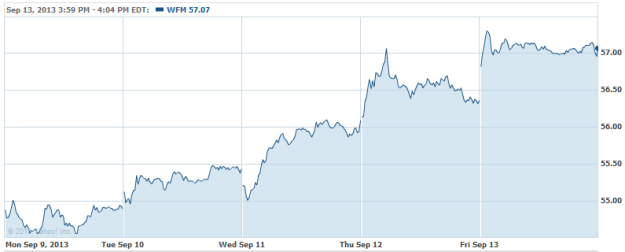 Urban Outfitters Inc. (NASDAQ:URBN): Closing price $38.38
Analyst Ike Boruchow at Sterne Agee in a report published Friday, began coverage on Urban Outfitters with a Buy and a price target of $45. In the report, Boruchow noted that, "We are initiating coverage of URBN with a Buy rating and $45 PT. While a recent slowdown at the Urban brand has put the stock in the 'penalty box,' URBN still has two of the  strongest apparel brands in retail today (Anthro and Free People) to drive top-line growth. Executive ranks have been reshuffled while inventory has been cleaned up and ongoing DTC and omni-channel initiatives set URBN up for years of compelling growth and margin expansion." Shares closed on the day up 0.21 percent at $38.38.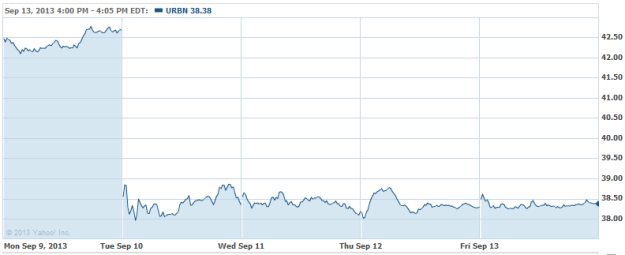 Johnson Controls Inc. (NYSE: JCI): Closing price $42.17
Over the next few years, Johnson Controls intends for its auto parts division to open 11 new manufacturing sites in China to handle expected growth. The firm's Plymouth, Automotive Experience unit, which manufactures seats, electronics, and interiors, presently has 57 sites in the country. Johnson announced in a statement on Thursday that the expansion follows 16 years of continuous growth. Johannes Roters, who is the firm's China general manager, commented that, "We are focusing on innovative complete interior solutions in China that anticipate market needs and meet customer expectations in terms of differentiation, comfort, safety, and sustainability."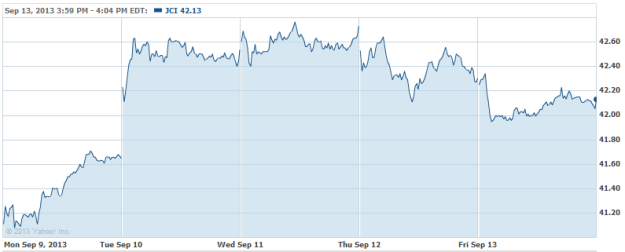 Campbell Soup Co. (NYSE:CPB): Closing price $42.28
The iconic soup company has been appointed to the Dow Jones Sustainability North America Index for the fifth straight year and the Dow Jones Sustainability World Index for a fourth. These independent rankings commemorate Campbell's leadership in supporting long-term shareowner value while concurrently creating a more sustainable environment and making a measurable difference in its communities. The Dow Jones Sustainability Indices recognized Campbell's progress in a number of areas, among which include Health & Nutrition, Operational Eco-Efficiency, Environmental Reporting, Social Reporting, and more.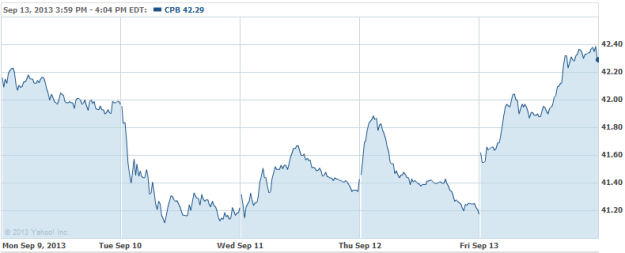 Don't Miss: Wal-Mart, Target Don't Like This Credit Card Fee Settlement.