4 Consumer Stock Stories for Smart Shopping
The Boeing Company (NYSE:BA): Current price $74.25
The whistleblower Michael Leon is being quite explicit regarding his fear about the use of lithium-ion batteries on the 787 Dreamliner, saying that, "These lithium-ion batteries are heat intolerant. Too much heat on those things, they will go into a thermal runaway, they will explode, it will be a nightmare." Leon is a former employee of Securaplane Technologies in Tucson, who was sacked in 2007 for repeated 'misconduct', which he says it was in retaliation for speaking his concerns about the batteries, but when he took Securaplane to court, he lost in a federal administrative court. Presently, Securaplane manufactures the charging system for lithium-ion batteries used on 787 Dreamliners.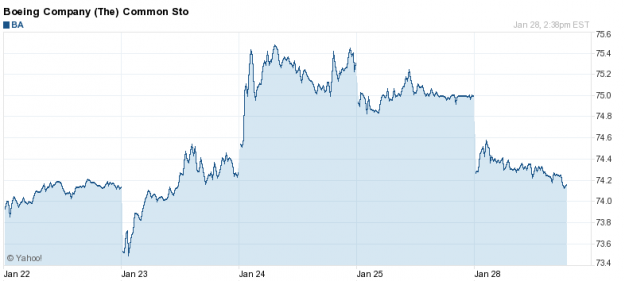 Are these stocks a buy or sell? Let us help you decide. Check out our Stock Picker Newsletter now.
Reynolds American (NYSE:RAI): Current price $44.00
In a Friday filing in Washington, a number of American tobacco companies including Altria Group's Philip Morris USA, Lorillard Tobacco (NYSE:LO) and Reynolds, said they will appeal United States District Judge Gladys Kessler's ruling which mandates that they publish text with their products, in advertisements and on their websites, advising that they lied to the public about the health hazards of smoking. According her ruling, a required message states: "Tobacco companies intentionally designed cigarettes to make them more addictive." Another says: "All cigarettes cause cancer, lung disease, heart attacks, and premature death."  The statements originate from the government's 1999 case against the tobacco industry.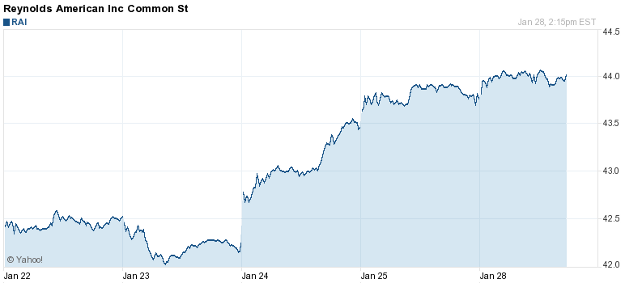 Nexstar Broadcasting Group (NASDAQ:NXST): Current price $14.21
Nexstar said that its board authorized the initiation of a regular quarterly cash dividend of 12 cents per share of its Class A and Class B common stock with the first dividend payable on Friday, March 1st to shareholders of record as of February 15th.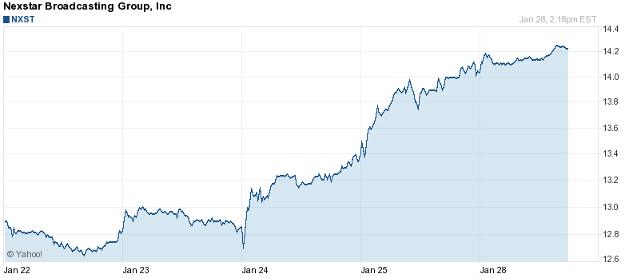 Jos. A. Bank Clothiers (NASDAQ:JOSB): Current price $38.77
The company announces that its net income for fiscal year 2012 is anticipated to be about 20 percent lower year-over-year from fiscal year 2011. Among other factors, the actual results will depend on sales for the remainder of the year, expenses, and normal year-end processing. Fiscal year 2012 is a 53-week year which will end February 2nd; fiscal year 2011 was a 52-week year which ended January 28th.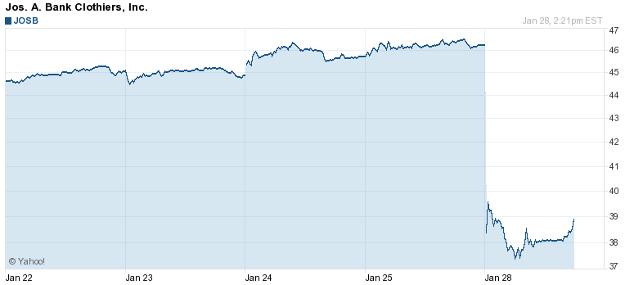 Don't Miss: A Price Tag on Boeing's Bad News Bears.