4 Consumer Stock Stories for the Astute Investment Shopper
Amazon.com (NASDAQ:AMZN): Current price $258.87
Amazon is losing executives while it gains workforce, according to its 10-K filed last week. Back in 2011, the company had 12 members on its executive team, but presently, it has 9. There does not seem to be a deliberate push to get the persons to exit, but rather it seems a part of a typical turnover rhythm. However, during the past year, Amazon's overall headcount jumped to 88,400 in 2012 from 56,200 in 2011, and the firm has gone into a number of  new businesses over the past decade.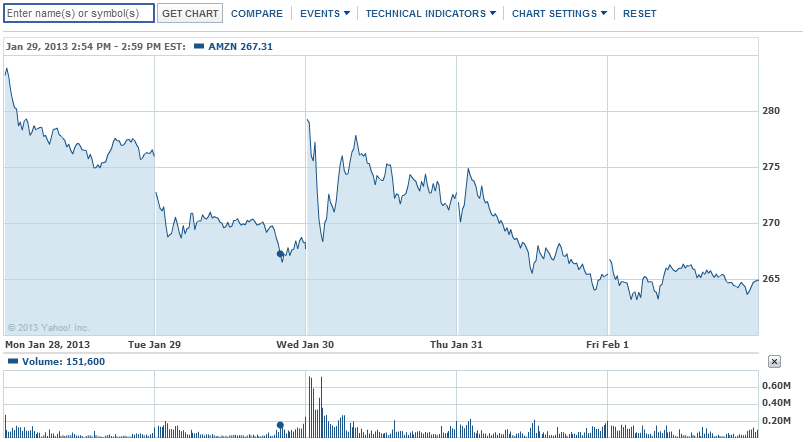 CBS Corporation (NYSE:CBS): Current price $42.17
CBS Interactive Games is quite occupied nowadays in the quickly growing world of eSports. Senior Vice President and General Manager of CBS Interactive's Games Division, David Rice, says that there is much room for growth with eSports online and he is seeing "great potential" for eSports on television in the future. Rice also says that the rise of eSports and the way in which CBS, with its Super Bowl streaming records, can help turn pro gaming into a legitimate sport.
Are these stocks a buy or sell? Let us help you decide. Check out our Stock Picker Newsletter now.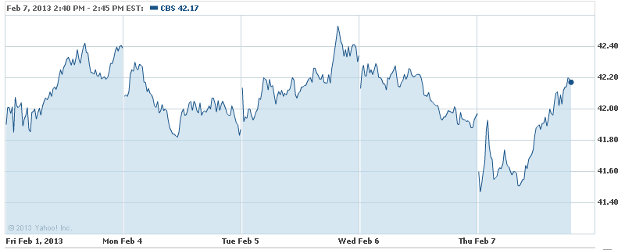 Wal-Mart Stores (NYSE:WMT): Current price $71.18
Western Union has reached a three-year renewal arrangement with Walmart Canada. Through the terms, more than 330 Walmart locations in the country will continue to offer Western Union global money transfer services.

General Motors Company (NYSE:GM): Current price $28.47
American drivers are more and more into the idea that diesel engines are powerful, yet get amazing fuel economy, especially at highway speeds. Because of this, automakers are introducing new diesels in the domestic market, including a diesel version of GM's Chevrolet Cruze, which launches Thursday at the Chicago Auto Show. Currently, diesels comprise only 3 percent of domestic auto sales, but manufacturers foresee that statistic moving up  as they offer more diesel models, which is helpfully part of the necessity to meet increasingly stringent federal fuel economy standards.

Don't Miss: How Will the News Media Make Money in 2013?