4 Consumer Stock Stories for the Midweek
Tesla Motors (NASDAQ:TSLA): Closing price $34.10
On Wednesday, Tesla showed off its concept crossover named the Model X at the North American International Auto Show in Detroit, boasting that remains the industry leader in electric vehicle development. The firm's lineup of pure electric vehicles, which is focused around the Model S sedan would be augmented by the new concept. Tesla sales executive George Blankenship commented that the start-up's offerings were incomparable, telling reporters that "I don't care what you say, there is no competition at this show for us."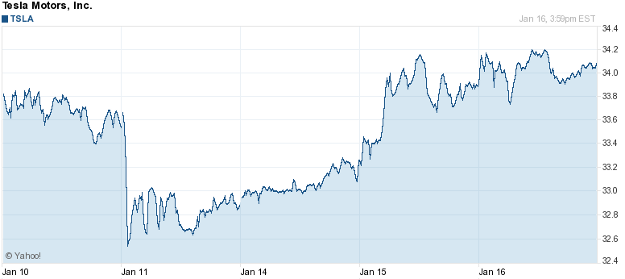 Chipotle Mexican Grill (NYSE:CMG): Closing price $280.94
Searching for ways in which to grow its sales while still sticking to its basic menu, Chipotle seems to be entering the catering business, as it will offer the service in Colorado next week, which will be followed by its other markets in "coming months." The catering involves meat dishes for 20 to 200 people, coupled with sides of rice, beans, salsas and all the other toppings, enabling the diners to create their own burrito bowls or tacos.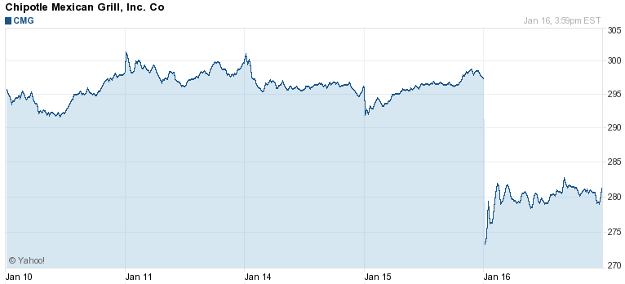 Are these stocks a buy or sell? Let us help you decide. Check out our Wall St. Cheat Sheet Stock Picker Newsletter now >>
Toyota Motor Corporation (NYSE:TM): Closing price $94.64
Toyota has discretely resolved a couple of high-profile sudden acceleration lawsuits in recent weeks in a strategy of keeping potentially damaging cases from juries (and the publicity therein). The confidential negotiations, among which include a case about two deaths in a horrific 2010 crash in Utah, quickly follows a $1.1-billion settlement late in December. That settlement involved hundreds of plaintiffs who said that Toyota diminished the value of their vehicles by hiding defects. In November, the automaker shelled out $25.5 million to resolve shareholder claims that its not disclosing vehicle problems caused a drop in its stock price.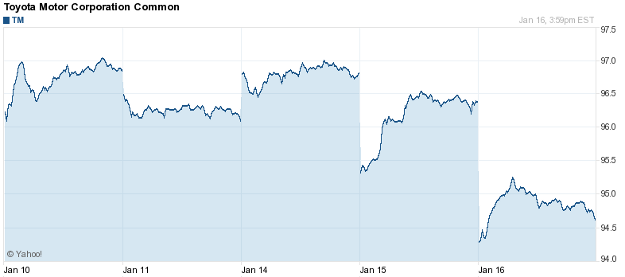 Netflix (NASDAQ:NFLX): Closing price $97.48
The firm's shares are under continued pressure from more chatter that Carl Icahn is moving out, so that he can double down on his latest deepwater drilling fave, Transocean, in which he is looking at extending his position to more than 3 percent. To make matters even more interesting for Netflix, there are unsubstantiated rumors from trading sources that the hedge fund investor David Einhorn is short the stock.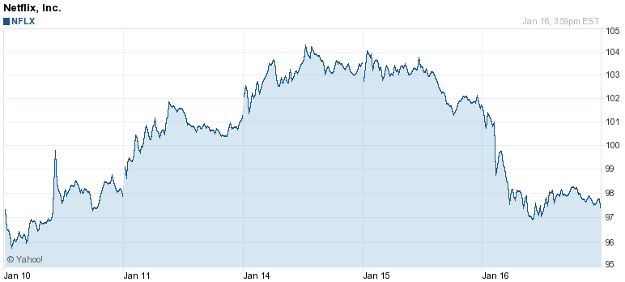 Don't Miss: What's Next for Chipotle?