4 Consumer Stock Stories for Weekend Investment Shopping
General Motors Company (NYSE:GM): Current price $27.68
GM's fourth quarter net income attributable to common stockholders was $900 million, or 54 cents a share, which was up from $500 million, or 28 cents a share, year-over-year from 2011. The world's largest market for autos – China – is said to have aided the company long those lines because of wider losses in Europe and rising costs in North America. On the bright side, the results contributed to a third straight money-making year for GM as it competes against Volkwagen AG to retain its status as the best-selling foreign auto maker in China.

Mariott International (NYSE:MAR): Current price $41.31
On Friday, the company reported that its board of directors has declared a quarterly cash dividend of 13 cents per share of common stock payable on March 29th to shareholders of record on March 1st.
Are these stocks a buy or sell? Let us help you decide. Check out our Stock Picker Newsletter now.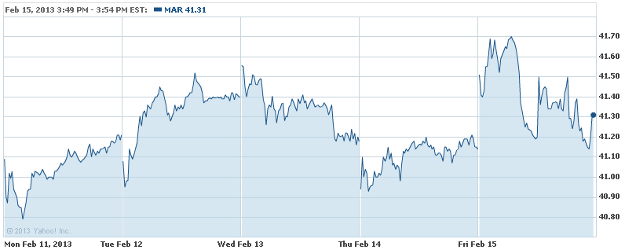 J.C. Penney & Co. (NYSE:JCP): Current price $19.90
It appears that the company might at long last develop the 240 acres of land surrounding its Texas headquarters, an area comprising one of the biggest vacant parcels in West Plano. According to real estate brokers, Penney's has recruited a development team led by Karahan Companies that includes Columbus Realty and KDC. Observers might well wonder how the cash needs of the company are playing into the timing of the move.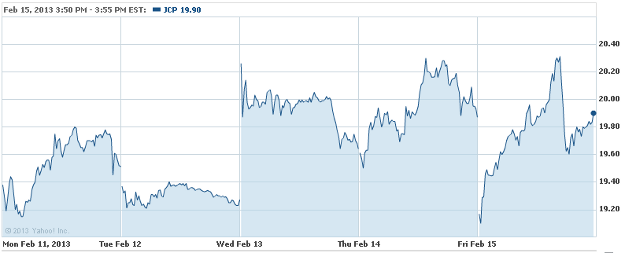 DreamWorks Animation (NASDAQ:DWA): Current price $17.40
The firm has unveiled its plans for Russia, having  partnered with property development and management company Regions GC to construct what is promised to be Europe's biggest indoor theme parks. The attractions in Moscow, St. Petersburg and Yekaterinburg should be completed in 2015 and are being publicized as year-round "entertainment zones." And to think, Nikita Khrushchev was turned down in 1959 when he wanted to visit Disneyworld!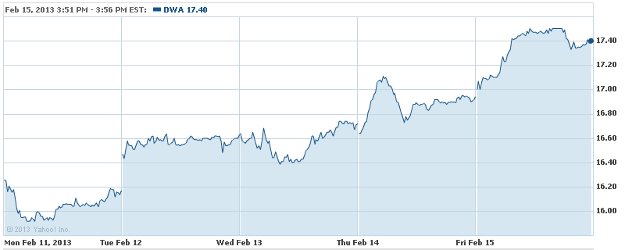 Don't Miss: Wal-Mart Executives Said What?