4 Consumer Stock Stories for Your Tuesday Entertainment
Saks Inc. (NYSE:SKS): Closing price $15.91
Saks' potential new owner Hudson's Bay Co. is mulling the idea of expanding the American luxury retailer with stores in Europe and Asia. HBC President Bonnie Brooks commented Monday to the Canadian Club of Montreal that, "We'd be one of the first to have a department store as a global brand. Europe is certainly a possibility but Asia is more logical." Brooks spent 11 years revitalizing the Hong-Kong-based retailer Lane Crawford before coming to the Bay in 2008, and said that Asia holds the greatest potential for global growth.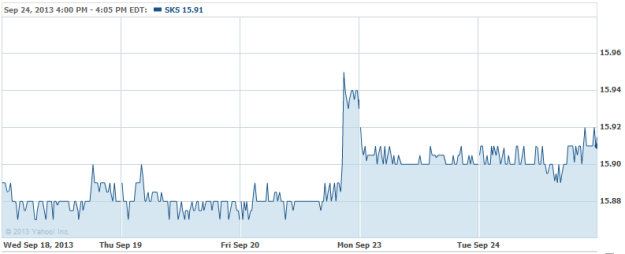 Amazon.com Inc. (NASDAQ:AMZN): Closing price $314.13
According to The Telegraph, Amazon will hire 15,000 extra staff in the United Kingdom for the run-up to Christmas, reflecting its ambitions for the vital shopping period. The 15,000 seasonal positions will be employed spanning Amazon's 8 warehouses in the UK and its customer service center in Edinburgh. Last year, the online American retail major hired 10,000 temporary staff and eventually offered permanent roles to 1,000 of them. The temporary staff will more than treble Amazon's workforce in the United Kingdom. Presently, it has 6,000 permanent employees in the country, some of whom will in October move into new purposely-built company offices in Holborn, London.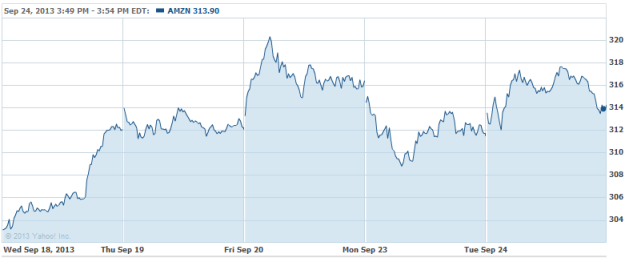 Sears Holdings Corp. (NASDAQ:SHLD): Closing price $57.88
During growing competition from United States retailers like Target Corp and Wal-Mart Stores Inc., Sears Canada's Chief Executive Calvin McDonald has stepped down just as the chain restructures. Sears said that Chief Operating Officer Douglas Campbell has been promoted to CEO effective immediately, adding that McDonald is joining an international firm which it did not name. Citing inside sources, The Globe and Mail said that the departure was prompted over differing views with the American parent Sears Holdings, which is controlled by the investor Edward Lampert.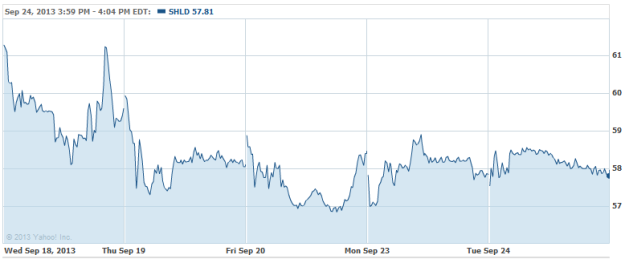 Burger King Worldwide Inc. (NYSE:BKW): Closing price $19.83
Burger King has developed a French fry that it says delivers around 40 percent less fat and 30 percent fewer calories than the fries sold by its archrival McDonald's. The fast food player says that 70 grams of its new fries, Satisfries, has 150 calories, while the same amount of McDonald's fries contains 226. Over 100 million customers eat in a Burger King store monthly, and 56 million of them order fries. The chain had made minor tweaks, offering healthier sweet potato fries and curly fries, but nothing compared to the scale of reinventing the fries.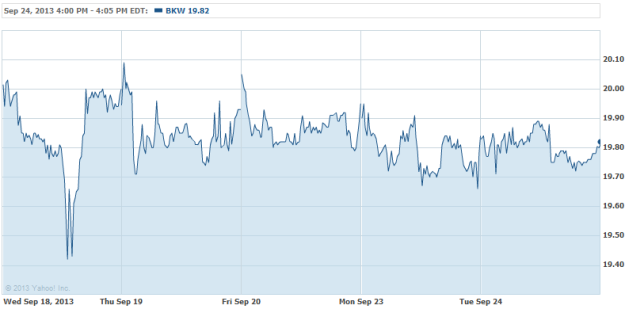 Don't Miss: These Downbeat Fed Speeches Subdued Stocks.