4 Consumer Stock Stories Gaining Attention On Monday
General Motors Company (NYSE:GM): Closing price $33.73
GM is recalling roughly 231,000 additional SUVs which could be in danger of an electrical short that might spark a fire. The new move  is an expansion of a recall from August 2012 to check 249,000 SUVs for a short in a circuit board in the driver's door. Vehicles involved in both recalls include the 2006 Chevrolet Trailblazer EXT, GMC Envoy XL, and the 2006 and 2007 model years Buick Rainier, Chevrolet Trailblazer, GMC Envoy, Saab 9-7X and Isuzu Ascender. The company said that out of the more than 480,000 recalled SUVs, around 443,000 are in the United  States.
Are these stocks a buy or sell? Let us help you decide.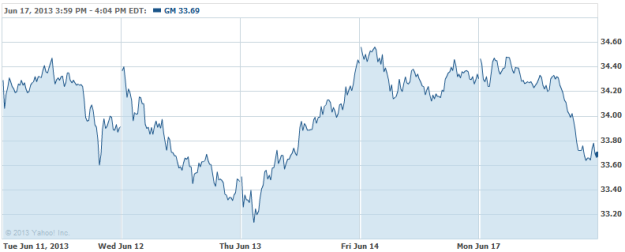 Netflix (NASDAQ:NFLX): Closing price $229.23
On Monday, Netflix and DreamWorks Animation announced a multi-year arrangement that makes the world's number-one Internet TV network the premiere home of new original series from the creators of world box-office smashes including the Shrek, Madagascar, Kung Fu Panda and How to Train Your Dragon franchises. This agreement is also the first time that DreamWorks Animation's characters will debut into the television market as a branded collection of shows. The deal encompasses in excess of  300 hours of new programming, and is a cornerstone of a major initiative by DreamWorks Animation to greatly expand its television production and distribution worldwide.
Are these stocks a buy or sell? Let us help you decide.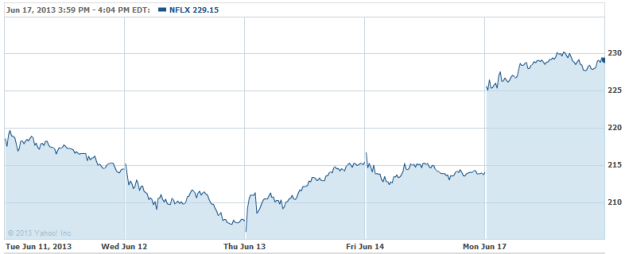 Barnes & Noble (NYSE: BKS)19.43
The Barnes & Noble subsidiary NOOK Media reported Monday that it will extend its Fathers Day promotion for the NOOK HD and NOOK HD+. The former will be available at $129 for 8 gigabytes and $149 for 16; the NOOK HD+ will go for $149 (16-gigabytes) and $179 (32 gigabytes) at Barnes & Noble bookstores and also on NOOK.com. This limited-time pricing on NOOK HD and NOOK HD+ is also available via other top retailers.
Are these stocks a buy or sell? Let us help you decide.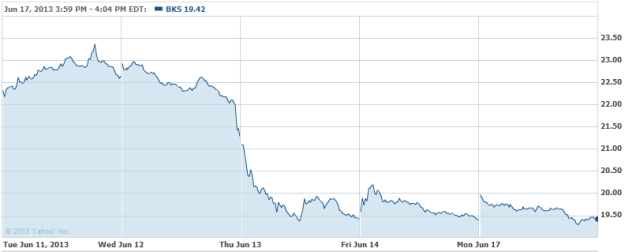 Amazon.com (NASDAQ:AMZN): Closing price $19.43
The VOD operator LoveFilm, which is owned by Amazon, has reached a deal with Disney through which to stream movies that include Disney Pixar's Wall-E and Lady and the Tramp to audiences in the United Kingdom on a branded on-demand service. Disney Movies on Demand on LoveFilm Instant builds on the ongoing content relationship between Disney and LoveFilm. Prsent LoveFilm subscribers will be offered Disney Movies on Demand's collection without extra cost as part of their existing subscription, according to Amazon. Other titles include Ratatouille, Chronicles of Narnia: Prince Caspian, Dumbo, Sword in the Stone and Bedknobs and Broomsticks.
Are these stocks a buy or sell? Let us help you decide. Check out our Stock Picker Newsletter now.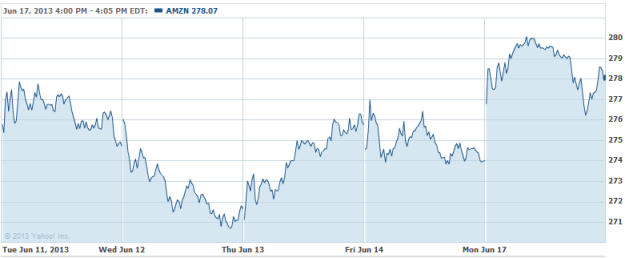 Don't Miss: Another Boeing Plane Is Stuck on the Ground.