4 Consumer Stock Stories Getting Noticed on Tuesday
Tesla Motors, Inc. (NASDAQ:TSLA): Closing price $123.45
Tesla is set to become a component of both the Nasdaq-100 Index and the Nasdaq-100 Equal Weighted Index before Monday. The Palo Alto-based company has a market capitalization of roughly $12.8 billion.
Are these stocks a buy or sell? Let us help you decide.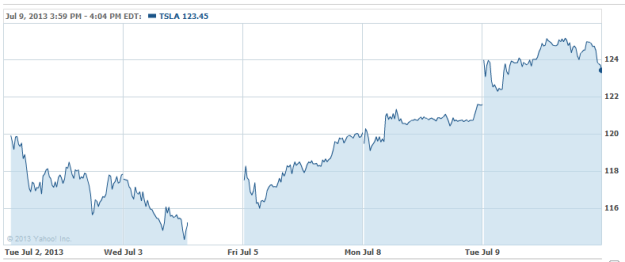 Time Warner Cable Inc. (NYSE:TWC): Closing price $114.06
Universal Sports Network has made a multiyear, multiplatform accord with Time Warner Cable. The arrangement will make Universal Sports available on Time Warner Cable's Sports Pass package in most of its markets by late summer, the network said. With the upcoming Time Warner Cable intro, Universal Sports enlarges its affiliate roster to include the U.S.'s second-, third-, and fourth-biggest distributors. Financials of the transaction were not disclosed.
Are these stocks a buy or sell? Let us help you decide.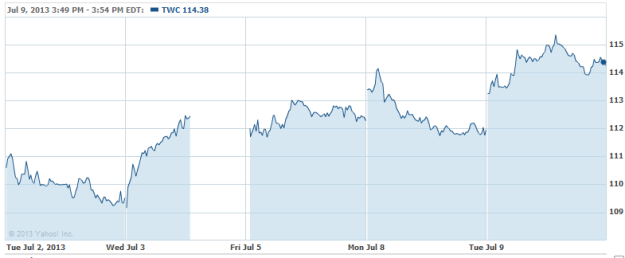 General Motors Co. (NYSE:GM): Closing price $34.92
The automaker says the new Chevrolet Corvette sports car will see 29 miles per gallon in highway driving. The 2014 Corvette Stingray features a 455 horsepower, 6.2-liter V8 engine that can move the vehicle from zero to 60 mph in less than four seconds, and GM says the car can get as much as 30 mpg in "Eco" mode. The higher-mileage Corvette sports a seven-speed manual transmission and gets 17 mpg in city conditions. However, testing is unfinished on the Corvettes that have automatic transmissions.
Are these stocks a buy or sell? Let us help you decide.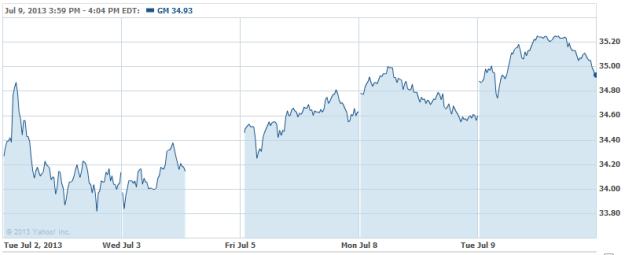 SodaStream International (NASDAQ:SODA): Closing price $61.95
According to The New York Post, SodaStream's endeavors to sell itself are not making much headway. Company CEO Daniel Birnbaum said that he intends to shake up the multibillion-dollar market for carbonated drinks, but behind the scenes, the firm has been searching for a suitor for a minimum of three months, sources told the publication. SodaStream is working with Rothschild as its informal adviser; the company projects that yearly revenue will rise from $550 million in 2013 to $1 billion by 2016, but it still is not luring interest.
Are these stocks a buy or sell? Let us help you decide.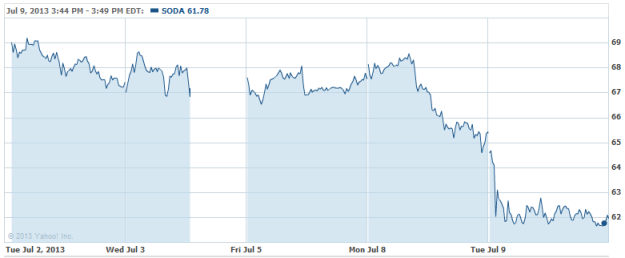 Don't Miss: Here's Why Kroger Just Spilled $2.5 Billion on Harris Teeter.