4 Consumer Stock Stories Making a Monday Buzz
Martha Stewart Living Omnimedia Inc. (NYSE: MSO): Current price $2.39
Martha Stewart Living and its board announced Monday that Daniel W. Dienst has been chosen chief executive. Dienst was recently named to the MSLO board, and will continue to serve in that role. His previous experience includes a number of leadership positions at publicly-held firms. Most recently, from March 2008 through June 2013, Dienst served as chief executive of Sims Metal Management Ltd.
Tesla Motors Inc. (NASDAQ:TSLA): Closing price $162.86
Chief Executive Elon Musk has told the German newspaper Welt am Sonntag that Tesla Motors wants sell about 10,000 cars annually in Germany by 2015 as it expands its networks of charging stations. Musk was quoted as remarking that, "I have confidence in the German consumer. Our fast charging stations should cover around half of Germany by the end of  March 2014 and the entire country by the end of 2014," adding he expects 25 Tesla dealerships in Germany by the end of 2014.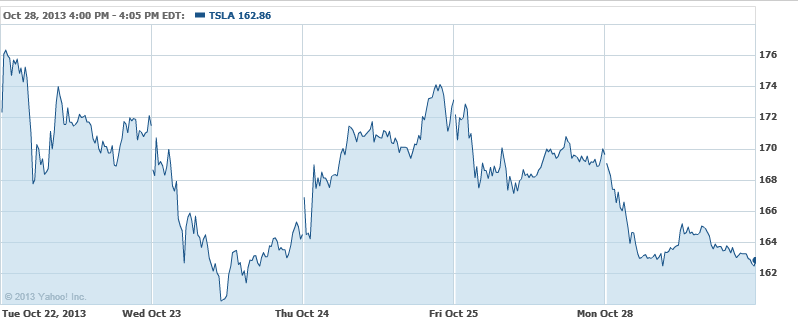 Target Corp. (NYSE:TGT): Closing price $64.89
On Monday, the retailer said that it will see 33 more store openings in November, with 31 new stores on November 13, with the final two launching on November 22. Included in this is Target's first New Brunswick, Prince Edward Island, and Newfoundland locations. Beyond this, Target says that further store opening will be announced "down the road."

Ryder System Inc. (NYSE:R): Closing price $66.18
Ryder announced Monday that Blu., which operates liquefied natural gas refueling stations and supplies LNG tech solutions, has chosen Ryder to provide LNG vehicles for its fleets in Utah and Georgia. This marks the first time Ryder has worked jointly with a fuel station operator to introduce a natural gas vehicle offering.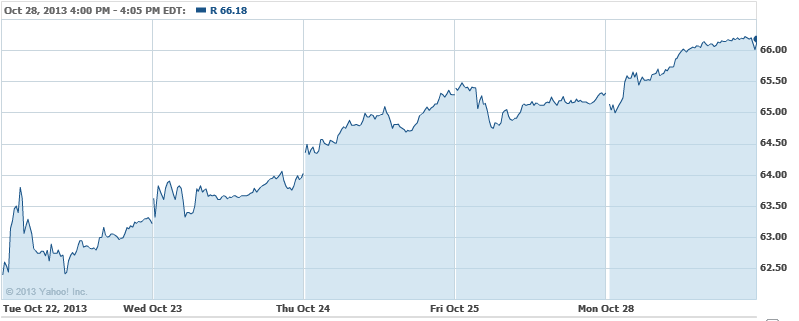 Don't Miss: Why Is McDonald's Parting Ways With Heinz Ketchup?