4 Consumer Stock Stories Making An Investment Shopping Buzz
General Motors Company (NYSE:GM): Closing price $33.45
On Wednesday, the iconic automaker said that it is targeting an investment grade credit rating "within the year" as it trys to distance itself from the stigma of its 2009 bankruptcy. The goal was leaked in slides posted online prior to presentations by Chief Executive Dan Akerson and Chief Financial Officer Dan Ammann, who are meeting with analysts at the firm's test track in Milford, Michigan. Ammann did not employ the words in the slide, he did remarked that GM is "obviously targeting an investment grade rating as soon as possible. We're obviously working toward that … and something that we hope to achieve in the near term."
Are these stocks a buy or sell? Let us help you decide.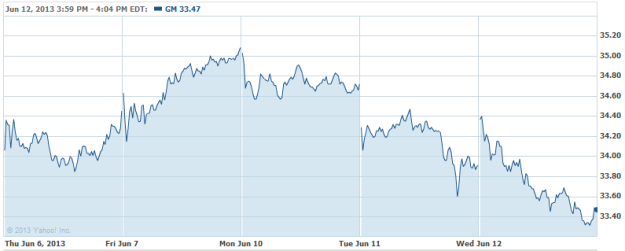 Mondelez International (NASDAQ:MDLZ) : Closing price $29.53
The global number-two coffee producer will go up against Nestle by debuting capsules compatible with the latter's Nespresso system in hopes of grabbing a share of the premium coffee market. The Mondelez capsules will be sold under the Jacobs and Carte Noire brands in France, Germany, Austria and Switzerland by the second half of 2013. This will be the largest offensive challenge of the $4.4-billion Nespresso brand, which has brought lawsuits against many copycat competitors before. Mondelez Vice President, Coffee Marketing, Roland Weening commented, "We see a very healthy coffee market where people like to pay more for a cup of coffee and are becoming increasingly demanding on the quality and variety of their  We'll see very strong growth coming out of this particular launch."
Are these stocks a buy or sell? Let us help you decide.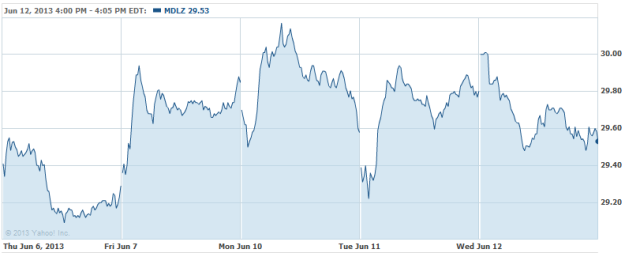 Martha Stewart Living Omnimedia (NYSE:MSO): Closing price $2.37
On Tuesday, Martha Stewart Living appointed two directors to its board who were chosen by J.C. Penney & Co., which has the right to fill the positions based on its ownership of MSO's Series A stock. The company said that Robert Peterson and Michael Zacharia are "Series A Designees" chosen by the department store chain, replacing Dan Walker and Mike Kramer, who exited at around the time that former J.C. Penney Chief Executive Ron Johnson was removed from the company, according to spokeswoman Dawn Bridges for Martha Stewart Living.
Are these stocks a buy or sell? Let us help you decide.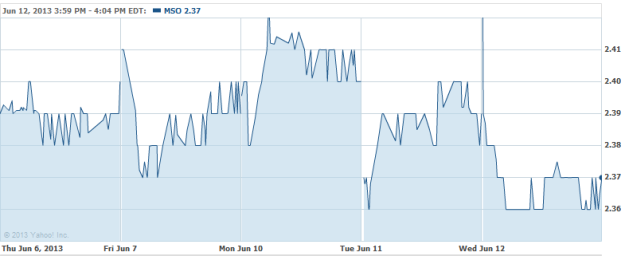 Safeway (NYSE:SWY): Closing price $23.11
Safeway said that it will sell its Canadian operations via a sale of the net assets of Canada Safeway Limited to Sobeys, a Canadian food retailer and wholly-owned subsidiary of Empire Company Limited, at a cash price of C$5.8 billion, or roughly C$4 billion after taxes and expenses, plus the assumption of certain liabilities. The proceeds will be used to pay down $2 billion of debt, with most of the remainder to be used to repurchase stock. Additionally, some of the proceeds might be used to invest in growth opportunities.
Are these stocks a buy or sell? Let us help you decide.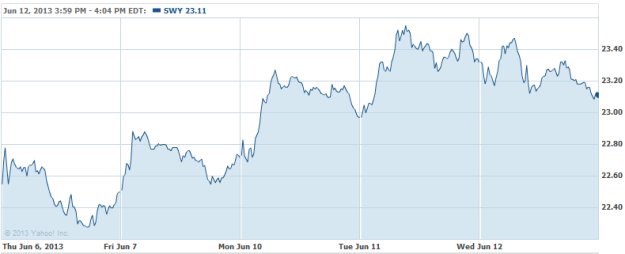 Investing Insights: Can General Mills Regain Its Momentum?