4 Consumer Stock Stories Making Hot Halloween Headlines
Ford Motor Co. (NYSE:F): Closing price $17.13
In a Thursday telephone interview, Kevin Cour, Lincoln's sales and service operations manager, said that Lincoln brand sales jumped by around 30 percent in October while it debuted new advertising for the revamped MKZ sedan prior to rivals' holiday promotions. MKZ led the brand's gains, skyrocketing by some 70 percent year-over-year, when Ford was selling down its inventory of the previous model. On October 9, Ford introduced the Luxury Uncovered campaign for MKZ. Cour remarked that, "We are very happy that we got engaged in October versus waiting for Wish List, Lincoln's annual holiday sales event. The campaign is now seeded in the market, and as people begin their purchase consideration, Lincoln can be a bigger part of the conversation."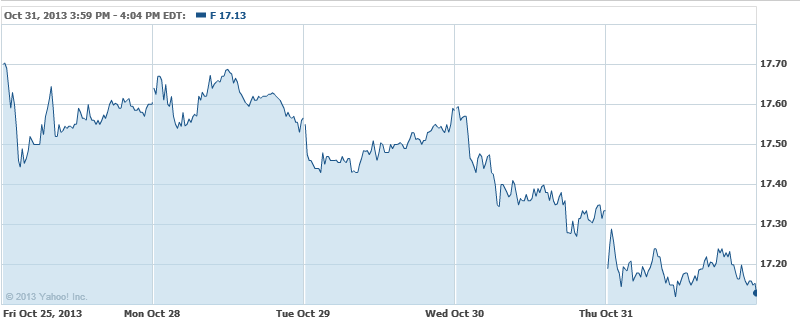 Netflix Inc. (NASDAQ:NFLX): Closing price $322.53
Netflix affirms reports that the Danish triple-play service operator Waoo! has finished an integration that will permit it to offer access to the Netflix app on leased set-top boxes. Waoo! has posted details regarding its Netflix handiwork on its website, together with a formal announcement noting that Netflix will keep its billing relationship with the subscriber. Waoo! offers a mix of TV, broadband, and phone services, and presently has over 270,000 customers while Netflix debuted in Sweden, Denmark, Norway, and Finland around a year ago.

US Airways Group Inc. (NYSE:LCC): Closing price $21.98
US Airways and American Airlines are mulling the idea of relinquishing takeoff and landing slots at Washington's Ronald Reagan National Airport in order to win regulator approval of their $11 billion merger, said two inside sources. The airlines hope to reach a resolution with the Justice Department ahead of the trial that should begin November 25. US Airways and AMR would not comment, and the Department of Justice did not respond to a request for comment.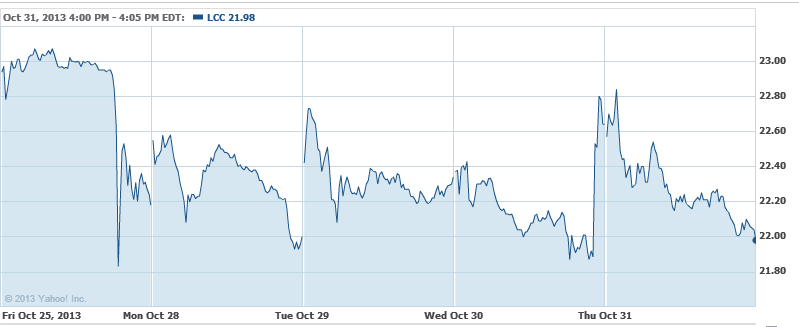 Toyota Motor Corp. (NYSE:TM): Closing price $129.50
The Nikkei said that Toyota will launch hybrid versions of its large sport utility vehicles from 2016 to get ready for more robust environmental regulations, quoted sources. The firm intends to develop hybrid systems with the capability of powering such big vehicles, said the Nikkei, which added that Toyota plans to add a hybrid version of the Land Cruiser SUV to the line-up and debut such versions of its international multipurpose vehicles, like the Fortuner, created for emerging markets.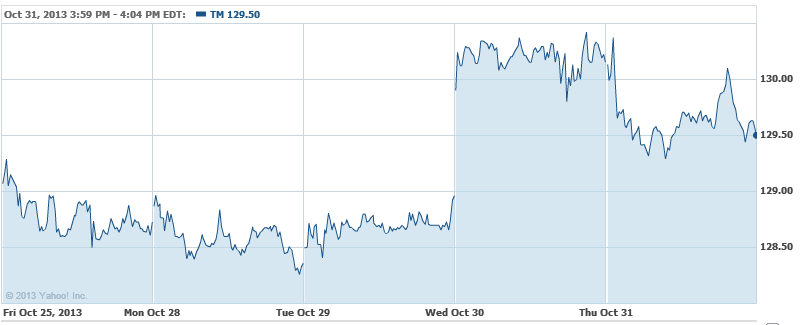 Don't Miss: Apple's Domination of the Education Tablet Market Is Here to Stay.