4 Consumer Stock Stories Served Up for Investors
The Walt Disney Company (NYSE:DIS): Current price $51.55
Details of  Disney Infinity, a game platform that should launch in June, are coming forth and the Co-President of Disney Interactive John Pleasants says that Infinity will "bring together the best of Disney IP, past, present, and future." Not a single game, the new platform will be a "new, interactive gaming platform," more like a toy box that enables consumers to create the environments and stories they prefer. It will be cross-platform and available on mobile devices, consoles, and online and will incorporate physical figurines as well.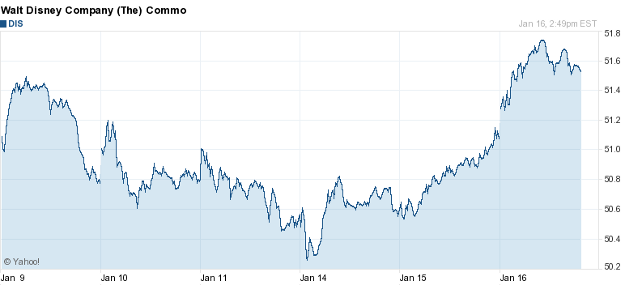 Are these stocks a buy or sell? Let us help you decide. Check out our Stock Picker Newsletter now.
Wal-Mart Stores (NYSE:WMT) current price $69.31
Wal-Mart will buy an additional $50 billion in American-made products during the next decade in categories such as sporting goods and more expensive appliances in a bid to help reinforce the United States economy. In addition, the retailer intends to  hire 100,000 freshly discharged veterans over the next five years.

McDonald's Corporation (NYSE:MCD): Current price $91.10
In the United Kingdom, for the next five weeks, McDonald's will offer kids books with their Happy Meals. During the life of the promotion, the company intends to give out one book with every Happy Meal they sell. If realized, it will inadvertently make the restaurants into the biggest children's book distributor in the country. The "Happy Readers" campaign is thus far getting support from the British National Literacy Trust.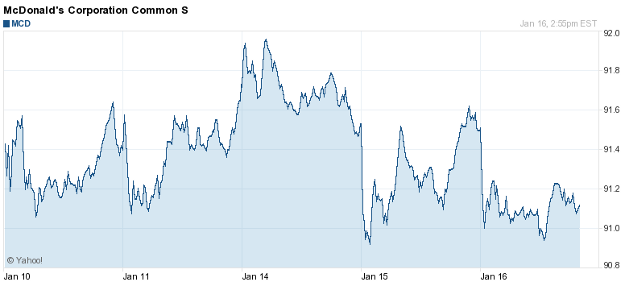 The Boeing Company (NYSE:BA): Current price $74.04
Even though two Japanese airlines have grounded their Dreamliners, QANTAS says that it will not modify its order for 15 Boeing 787 aircraft. All Nippon Airways and Japan Airlines have shut down all their Dreamliners subsequent to equipment failures last week, so the Flying Kangaroo is seen as a vote of confidence in the 787. A spokesperson for QANTAS said Wednesday that, "Boeing has kept the Qantas Group fully informed about the performance of the 787 since it entered commercial service in 2011."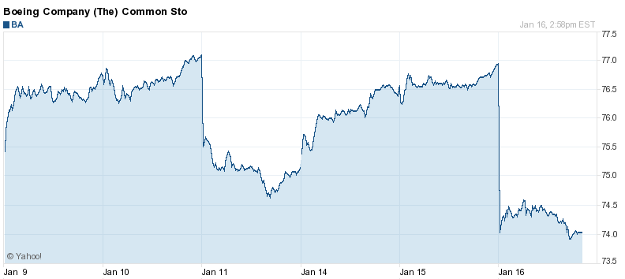 Don't Miss: Boeing's Bad-News-Bears Brigade Grows Larger.