4 Consumer Stock Stories to Begin the Week
News Corporation (NASDAQ:NWS): Closing price $28.90
The company plans to unveil its long-rumored national sports channel to advertisers in early March, as a part of its efforts to bring in viewers and advertisers from ESPN, say two knowledgeable sources. Invites will soon be going out to advertisers from New Corp's Fox division to its premiere sports "upfront" presentation, which is the television industry's yearly unveiling of new shows at a posh New York event. There, the company intends sales pitches for both its 22 regional sports channels and its new Fox Sports 1 and Fox Sports 2 national channels.

Saks Incorporated (NYSE:SKS) Closing price $10.82
The Chinese Lunar New Year began Sunday, and should keep going for as much as two weeks, when it coincides with the Lantern Festival, starting February 24th. Merchants in the United States, especially in New York City, a top destination for tourists from China, are ready with specially-themed merchandise, displays tilted towards the New Year's zodiac animal snake, and even  Mandarin-speaking staff to greet the shopping sprees of Chinese travelers. For its part, Saks Fifth Avenue has installed PIN pads at registers so that Chinese travelers who do not have American debit cards can use China UnionPay credit cards.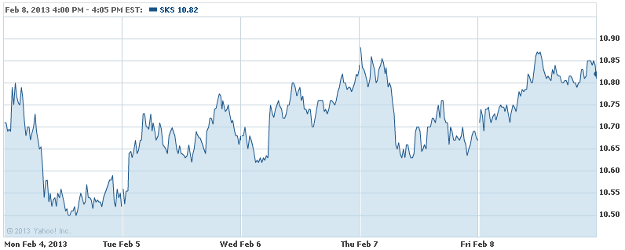 Are these stocks a buy or sell? Let us help you decide. Check out our Stock Picker Newsletter now.
Sirius XM Radio (NASDAQ:SIRI): Closing price $3.12
Sirius is experiencing subscription additions due to increasing vehicles sales in the United States, better subscriber retention, the firm's sustained new vehicle conversion rate, and its push into the used-car segment. Although the royalty rates are set to rise yearly, Sirius XM will continue to swell its cash flow following its robust subscription-based business model. Also, adding unique programming, making its internet-based service more appealing, and a heavier push in the used car segment will be areas of concentration for the firm. This year, Sirius XM expects in excess of $3.7 billion in revenues and approximately 1.4 million net subscriber additions.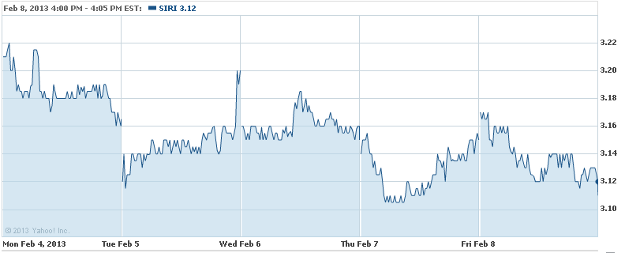 General Motors Company (NYSE:GM): Closing price $28.54
On Friday, the National Highway Traffic Safety Administration reported on its website that it is examining the possibility of expanding a small recall of Pontiac G6 midsize cars to include up as many as 550,000 vehicles. Some 8,000 of the vehicles were recalled by General Motors in 2009 due to the brake lights and cruise control not operating properly, but that recall affected only cars made in January of 2005. Now, the officials are considering widening the action to all G-6s from the 2005 through 2009 model years.

Don't Miss: Is Green Mountain a Bargain Here?