4 Consumer Stock Stories To Close the Trading Week
Amazon.com (NASDAQ:AMZN): Closing price $273.99
Following an accord reached with the state of Florida, Amazon will bringing distribution centers there, together with online sales taxes to the fourth-biggest U.S. state. The e-commerce major will now construct a number of warehouses in the state, and it has pledged to create up to 3,000 jobs as part of the $300-million investment by 2016, according to a statement from the state's governor. Amazon already collects sales taxes from residents of Texas, California, New York and Pennsylvania, as well as a few smaller states, adding up to a third of the United States population. In July, Amazon customers in New Jersey will be subject to sales tax, and after that Virginia later in 2013, and Nevada and Indiana in early 2014.
Are these stocks a buy or sell? Let us help you decide.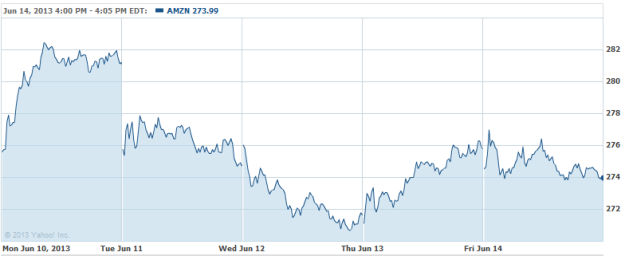 Delta Air Lines (NYSE:DAL): Closing price $18.85
The giant carrier has said it will keep the number of its flights and jobs in Cincinnati, following the announcement of plans 10 days ago to cut back in Memphis. Chief Executive Richard Anderson, in his weekly recorded message to employees, said that "the Cincinnati hub is doing quite well. We feel really good about where our service levels are there, and beyond what we've announced in Memphis, we don't have any significant network changes planned." Meanwhile, Delta is retiring inefficient 50-seat jets from the smallest of its eight hubs because as jet-fuel prices move up these planes have become too expensive to operate. Growing expenses prompted a June 4th decision to cut flights in Memphis by over one-third and along with 230 jobs.
Are these stocks a buy or sell? Let us help you decide.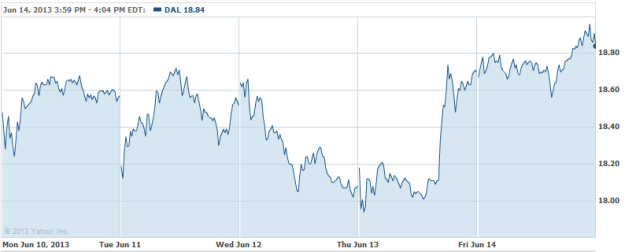 General Motors Company (NYSE:GM): Closing price $34.29
According to Automotive News, the redesigned 2014 Cadillac CTS sedan will go for $6,035 higher than the outgoing CTS. On Friday, Cadillac announced that the 2014 CTS will start at $46,025, which includes a $925 destination charge. The 2013 CTS had a starting sticker price of $39,990, with an $895 destination charge. The 2014 base CTS will be available equipped with rear- or all-wheel drive in three trim levels: Luxury, Performance, and Premium, together with several other options.
Are these stocks a buy or sell? Let us help you decide.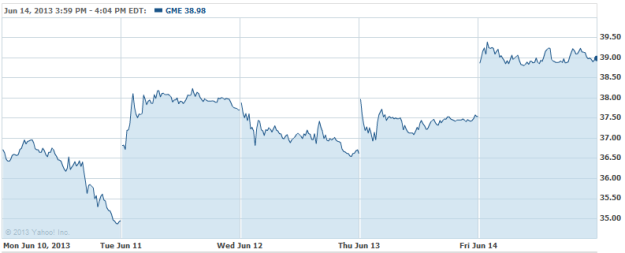 Dean Foods Company (NYSE:DF): Closing price $10.16
During the next 60 to 90 days, Dean Foods will shut its Oak Farms plant in Waco, idling 150 workers. Oak Farms products will still be available, and the production will be transferred to Dean Foods facilities in Dallas, Houston, and San Antonio, according to the Waco-Tribune Herald. Beyond that, Dean Foods  recently closed a  facility in Shreveport, Louisiana, as it continues to organize operations. In January, the dairy company finalized the sale of its Morningstar division and spun off WhiteWave Foods in late May.
Are these stocks a buy or sell? Let us help you decide. Check out our Stock Picker Newsletter now.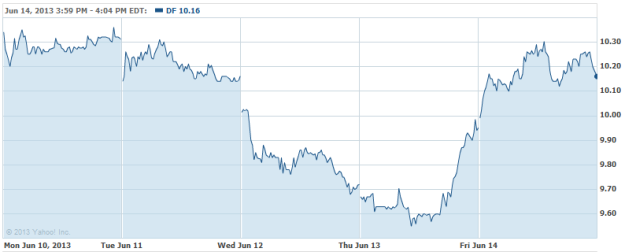 Don't Miss: Monster and Pepsi Are on the Lookout For This Possible Ban.