4 Consumer Stock Stories Whipping Up Investment Shopping Interest
PepsiCo Inc. (NYSE:PEP): Closing price $85.66
In what may be a new twist to differentiating a product, PepsiCo CEO Indra Nooyi said Tuesday that Pepsi is a youthful brand while Coca-Cola Co. (NYSE:KO) is for "older ones," thus outlining the former's business approach and positioning Pepsi with the company's rival in India. Nooyi said when asked about Pepsi's competition with Coca-Cola, "You know that they bought Thums Up and local brands and we did every thing organically."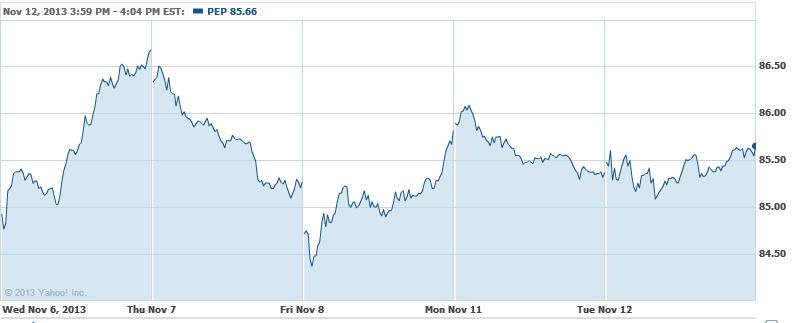 SodaStream International Ltd. (NASDAQ: SODA): Closing price $56.21
Del Monte on Tuesday announced that SodaStream will produce and distribute a portfolio of Del Monte-branded syrups. These flavors will become part of a new fruit array, beginning with Tropical, Caribbean, and Orange flavor options. These products should be introduced into retail in Italy and the United Kingdom next summer.

21st Century Fox Inc. (NASDAQ:FOXA): Closing price $33.18
21st Century Fox announced that it has reached a co-financing arrangement by which to produce dozens of films throughout Asia, greatly expanding its presence in the potentially profitable market for low-cost, local-language movies. Through the four-year agreement, mining magnate Robert Friedland's Ivanhoe Pictures is contributing $130 million to produce local-language films with Fox International Productions. The accord will produce local-language movies shot in China, India, Korea, Japan, and Taiwan.

Liberty Global PLC (NASDAQ:LBTYA): Closing price $78.53
European cable operator Liberty Global is reportedly in discussions to purchase Intel Corp.'s (NASDAQ:INTC) online pay-TV service under development, according to three sources who spoke to Bloomberg. The buyer would use Intel's system outside the United States. Liberty Global, based in London, owns Virgin Media in the United Kingdom and operates in Germany, Belgium, and elsewhere. The sources said that negotiations are in the early stages and could still fall apart.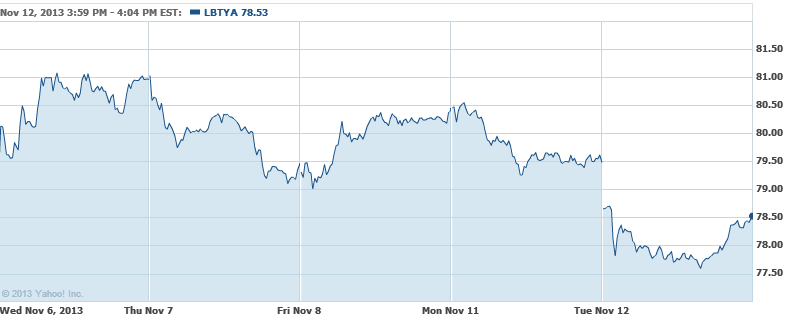 Don't Miss: 10 Foods to Help You Get the Most Out of Your Workout.