4 Dividend Kings and If They Are Worth Buying
The Procter & Gamble Company (NYSE:PG) is often considered to be the gold standard of dividend stocks. It pays a little more than half of its profits out in the form of a dividend. This provides a nice 3.1 percent yield to investors while still giving it room to raise its dividend. This is the key thing – the company doesn't just pay a dividend, it raises it. P&G has raised its dividend an incredible 57 years in a row.
Among large-cap stocks, this cannot be beat. But at the same time, there are companies out there that have even longer track records of raising its dividends. These often fly under the radar, but investors who are believers in rising dividends that create long-term wealth should be familiar with them. These are:
Diebold (NYSE:DBD), which has raised its dividend 60 years in a row.
American States Water (NYSE:AWR), which has raised its dividend 59 years in a row.
Dover Corp. (NYSE:DOV), which has raised its dividend 58 years in a row.
Northwest Natural Gas (NYSE:NWN), which has raised its dividend 57 years in a row.
Let's take a brief look at them individually.
1. Diebold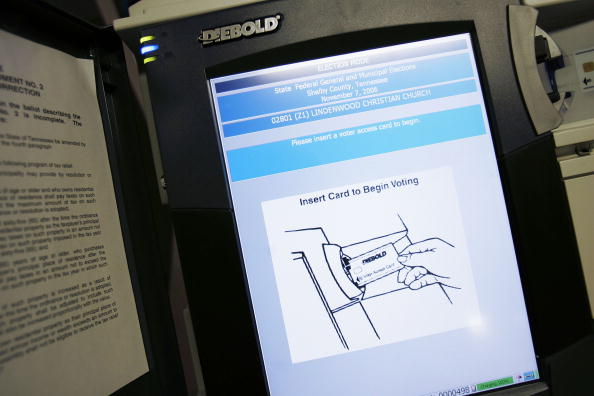 Diebold is the dividend king, but its crown could be up for grabs. It is a security and business solutions company that has raised its dividend for 60 years in a row. Right now, this dividend is roughly 3 percent, although a look at the company's financials over the past couple of years indicates that this dividend could be in jeopardy. In 2013, it lost $180 million versus its $2.5 billion valuation.
Also, the company's book value has been dropping — it is down $200 million in the past year. While the company has a long history of success and while it operates in a stable business, its financial troubles could lead it to not raise or to even cut its dividend in the near future. Still, the recent troubles could be a short term glitch, as investors seem to think — shares are up 18 percent year-to-date and they are on the verge of reaching their highest level since 2008. If that is the case, then we should continue to see dividend raises from Diebold — the dividend king.
2. American States Water Co.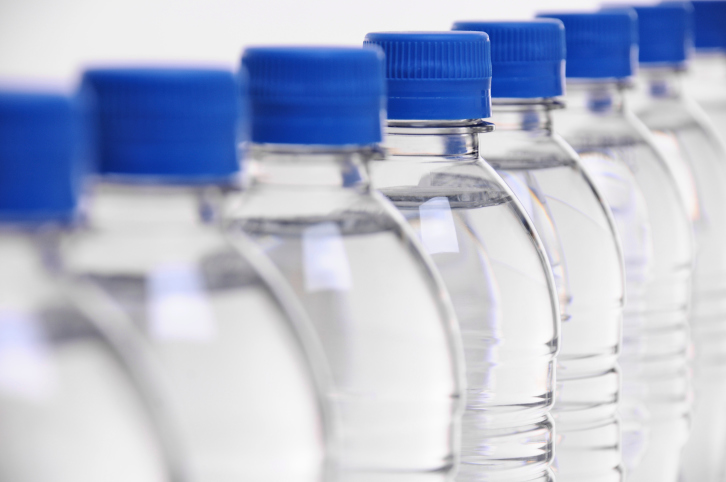 Of the companies on this list, American States Water is probably my favorite. It is small with just a $1.2 billion valuation, although it has raised its dividend for an incredible 59 years in a row. Right now, the dividend yield is 2.6 percent, and the last few dividend raises have been especially strong — the quarterly payout has jumped from $0.13/share in 2009 to $0.2025 today. The company is a water utility company operating in California. Water is a great industry to be in right now because fresh water is scarce.
Companies that have the knowledge and means to filter it and transport it to where it is needed are in an excellent position. As a result, American States Water shares have been very strong over the past few years, and I expect this strength to continue. Despite the fact that the company's business is growing nicely, the stock trades at 19 times earnings, which is a discount to the S&P 500. Given this, I think that American States Water Co. is a stock worth owning on weakness.
3. Dover Corp.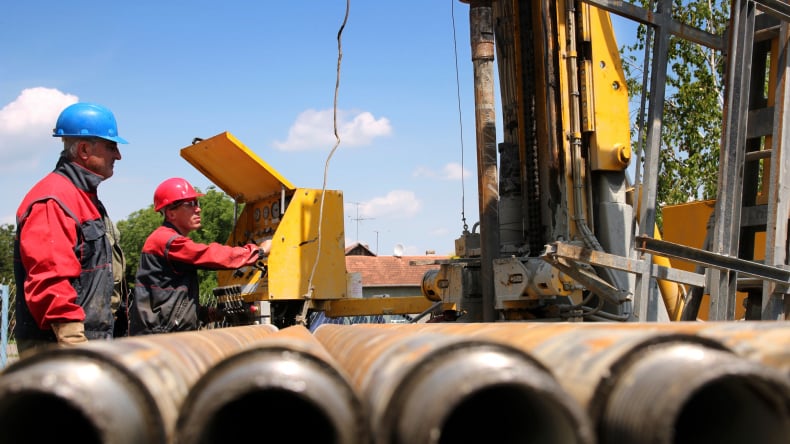 Dover is the only company on this list that isn't a small cap company. It has a valuation of $14 billion and it has raised its dividend for 58 years running. The company is an industrial conglomerate that makes specialty products for the printing, semiconductor, and energy industries. The company's shares have corrected from $97 down to $85 at the beginning of 2014, but that is to be expected considering the stock traded at an all time high. Right now, the company pays a 1.75 percent yield, which is small, but it also means that it is positioned to raise the dividend.
The company is growing its earnings nicely — 8 percent per share in the first-quarter, and yet it trades at just 15 times earnings. While investors have been reluctant to own economically sensitive stocks recently, this can be an exception. We have already seen a pullback so now might be a good time to enter, but it can't hurt to wait for the stock to come down another few points.
4. Northwest Natural Gas
This is the second utility on the list, which speaks to that industry's stability and appeal for dividend investors. Of the four companies here, Northwest Natural Gas pays the highest dividend of 4.1 percent. It has raised it 58 years in a row. While it has a relatively high payout ratio (the ratio of the size of the company's dividend to its income) of 81 percent, it still has room to raise its dividend.
Unfortunately, the company has been seeing its sales and profits decline over the past few years, and along with Diebold, I think there is a larger chance that Northwest Natural Gas may stop raising its dividend or even cut it. However, I am less worried about this company because it it an earnings trough in 2012. Interested investors may want to wait and see to make sure that 2012 really was the trough.
Earlier, we took a look at four high-yielding Dow stocks and investigated if these were worth buying.
A winning strategy over the years has been what is called the "dogs of the Dow" strategy, whereby investors buy the highest-yielding stocks in the Dow Jones Industrial Average at the beginning of each year and rebalance/reallocate at the beginning of the following year. The idea behind the strategy is that stocks in the Dow are generally large blue chip companies that have consistent earnings power and a competitive advantage. The highest-yielding stocks are also, in many cases, the worst performers, and so the approach is a contrarian one.
While this may not be a completely logical way to invest, it is a strategy that makes sense, and while I don't think it should be followed religiously, investors should consider purchasing shares in the higher-yielding stocks in the Dow. The following four stocks are the highest yielding in the Dow, and investors looking for income from lower-risk large-cap stocks should consider taking positions in them.
1 and 2. AT&T and Verizon
The two highest-yielding stocks in the Dow are AT&T (NYSE:T) and Verizon (NYSE:VZ), the two telecommunications companies in the index. These companies have extremely stable businesses that consistently generate cash flow: people who purchase telecommunication plans make regular monthly payments to their service providers. This makes AT&T and Verizon consistent performers. However, both stocks have underperformed in the past year. Investors gravitated toward growth stocks rather than safe dividend payers. Furthermore, while these companies have steady cash flow, they also have a lot of expenses — both companies and their smaller competitors need to make sure that they have the best networks, and this means that they are constantly upgrading them.
But all of this negativity has led to what appears to be an opportunity in both stocks. They trade with low double-digit P/E ratios despite showing signs of growth. Furthermore, they pay very high yields in a market where interest rates are low and high quality dividends are difficult to find. AT&T pays 5.3 percent and Verizon pays 4.6 percent. Either or both of these stocks would make an excellent addition to a value and income-oriented portfolio.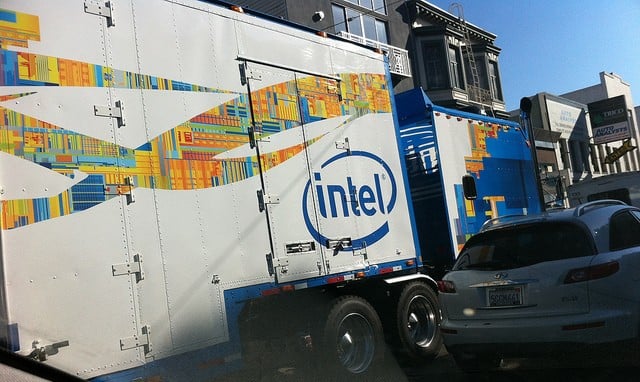 3. Intel
After AT&T and Verizon, the dividend opportunities in the Dow drop off considerably. The next highest-yielding companies yield 3.4 percent. This is somewhat low for investors looking to construct a high-yielding portfolio, but at the same time, with the S&P 500 yielding less than 2 percent in the aggregate, 3.4 percent is respectable.
The first of these companies is Intel (NASDAQ:INTC), which is the largest computer chip manufacturer in the world. The company has very stable income and strong profit margins. For this reason, Intel is one of the best cash-flow generators in the Dow — or in any other index, for that matter. In the most recent quarter, the company reported a slight income decline, which reflected lower margins.
Nevertheless, the company earned more than enough to continue to pay its dividend, and it should have no trouble raising it, although it didn't in 2013. With potential weakness coming into the stock market due to fears over a political conflict in the Ukraine, I think investors should consider a position in Intel at around $24 per share versus its current share price of $26.
4. Pfizer
The other 3.4-percent yielder in the Dow is one of the world's largest pharmaceutical companies: Pfizer (NYSE:PFE). The company had a long track record of raising its dividend until it cut it during the financial crisis. The company has also faced several patent cliffs, in which drugs that it produced and owned patents on (e.g., Viagra) went off patent. As a result, the company has struggled. But these concerns are well known, and I think they are largely behind the company. It still has several consistent revenue streams from patented drugs, and it is well positioned to conduct additional research in order to grow its pipeline.
Pfizer's valuation is a little rich, at 19 times earnings, but it is capable of paying its 3.4 percent dividend. It has also been returning capital to shareholders through an aggressive share repurchase program that has reduced the total number of shares outstanding by over 20 percent in the past few years. While this is a positive, it has pushed up Pfizer shares, and it appears that they are pulling back now. I think investors looking to take a longer-term position in this leading drug company should wait for a 10 percent correction to $27 per share.
Disclosure: Ben Kramer-Miller has no position in any of the stocks mentioned in this article.
More From Wall St. Cheat Sheet: