4 Energy Stock Stories For the Weekend
Exxon Mobil Corporation (NYSE:XOM): Closing price $90.47
On Friday, the government of Peru commenced a public auction for nine offshore oil concessions, drawing the interest of international oil majors such as Exxon Mobile and Chevron, according to the agency responsible for the auction. The government agency Perupetro related that the auction should attract investments worth a minimum of $450 million. Luis Ortigas, chief of Perupetro, commented that "the minimum investment (in each concession) will be $50 million, but the  companies can invest much more." Perupetro reported that at least 20 companies from countries including the United States, Canada, France, and Russia are interested in participating in the auction. It is expected that the concession contracts will be awarded on Oct. 17th.
Are these stocks a buy or sell? Let us help you decide.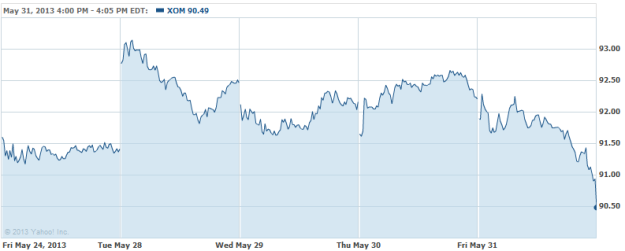 Chesapeake Energy Corporation (NYSE:CHK): Closing price $21.84
Analyst Brian Singer at Goldman Sachs, in a report published on Friday, changed the rating on the shares from Not Rated to Neutral, and set a $26 price target as well. In his report, Singer noted, "We remove the Not Rated designation for  Chesapeake and now assign a Neutral rating, with 16-percent projected upside to a $26  12-mo. DCF-/multiples-based target price. Favorable core positions in Eagle  Ford/Marcellus/Utica shales are offset in our view by a funding gap that limits  the pace of development. CHK may need to see larger scale sales/separation of  core acreage in these areas to receive 'market value/acre' for key  positions."
Are these stocks a buy or sell? Let us help you decide.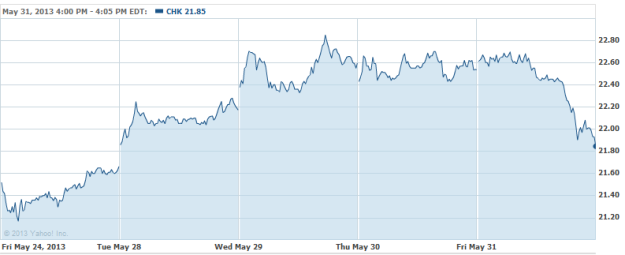 TransCanada Corporation (NYSE:TRP): Closing price $45.85
And now for the Return of the Yuck Factor; the United States Fish & Wildlife Service said in May that Keystone's proposed route across Nebraska places the endangered American burying beetle at risk. The agency reported that the black and orange-spotted insect could be spared and the project can go forward if proper procedure is followed, which in this case means that pipeline builder TransCanada Corp. will be obliged to trap and relocate the one-inch beetles, using frozen rats (for bait) that have thawed for a minimum of three days for 'maximum pungency,' according to detailed protocols that authorities have composed to protect the burrowing bug. This story is apparently not some kind of joke.
Are these stocks a buy or sell? Let us help you decide.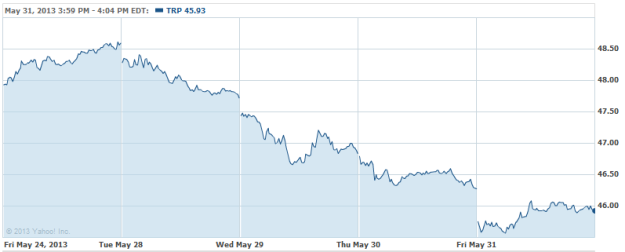 Enbridge (NYSE:ENB): Closing price $43.21
The provincial government of British Columbia said on Friday that it cannot support Enbridge's Northern Gateway bitumen pipeline, as the project plans do not address the risk of spills on land or at sea. In its final written submission to a federal review panel, the province recommended that the $6-billion project should not be cleared as it has been proposed by the energy producer. The attorney Christopher Jones, who represents British Columbia, said that "Northern Gateway has presented little evidence about how it will respond in the event of a spill," in a statement to the federal panel examining the project.
Are these stocks a buy or sell? Let us help you decide. Check out our Stock Picker Newsletter now.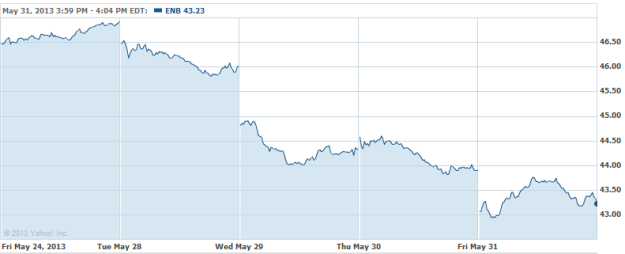 Don't Miss: Outlook Not So Shiny For Alcoa.