4 Energy Stock Stories Not to be Missed
Chevron Corporation (NYSE:CVX) Closing price $113.88
On Wednesday, Chevron said that its China subsidiary has reached production sharing contracts with CNOOC (NYSE:CEO) for two exploration blocks in the South China Sea's Pearl River Mouth Basin. Through the terms, Chevron China Energy Company will hold a 100-percent interest in blocks 15/10 and 15/28 in the Basin. During the exploration phase, the company will be the operator of the two shallow water blocks, which in the aggregate cover an area of roughly 2,233 square miles.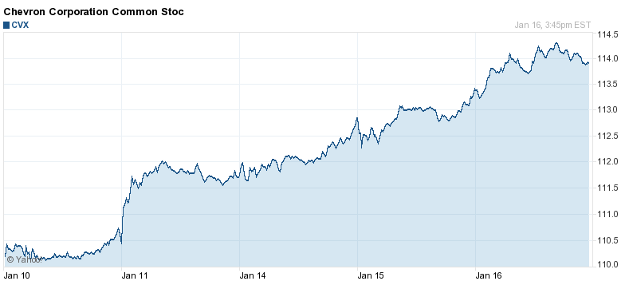 Royal Dutch Shell (NYSE:RDSA): Closing price $69.13
Shell and Ukraine are now one phase closer to a breakthrough shale gas deal after a planned output-sharing agreement was okayed by local authorities in the eastern Donetsk region. Ukraine is looking to end its dependance upon Russia as a natural gas provider and thus chose Shell in May to assist in the development of the Yuzivska shale gas field. When the deputies of the Donetsk regional council voted to approve the arrangement, one of the final hurdles to an agreement was taken away.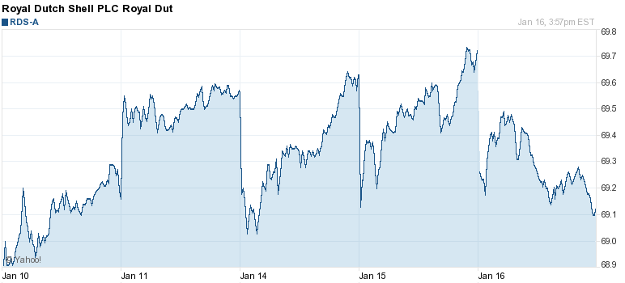 Are these stocks a buy or sell? Let us help you decide. Check out our Wall St. Cheat Sheet Stock Picker Newsletter now >>
Suncor Energy (NYSE:SU): Closing price $34.31
Suncor is thinking about making an $11.8 billion oil-sands project into the first major spending reduction among Alberta's energy producers while the region's crude prices slide to the lowest on Earth. West Canada Select, the oil-sands benchmark, traded at a record low of $42.50 which is a barrel less than american crude on December 14th. Canadian firms are losing approximately C$2.5 billion monthly due to the lower prices, says an estimate by the investment bank PPHB Securities.
Transocean (NYSE:RIG): Closing price $54.69
Carl Icahn's new investment in the world's largest offshore driller Transocean could increase the pressure for it to place some of its rigs into a tax-advantaged partnership as Icahn looks to boost his stake's value. Earlier in the week, it was reported that the investor purchased 1.56 percent of its shares and also went after the regulators' permission to own more than 3 percent. His move came less than two weeks after Transocean agreed to pay the United States $1.4 billion to resolve its liability in the 2010 Gulf of Mexico oil spill.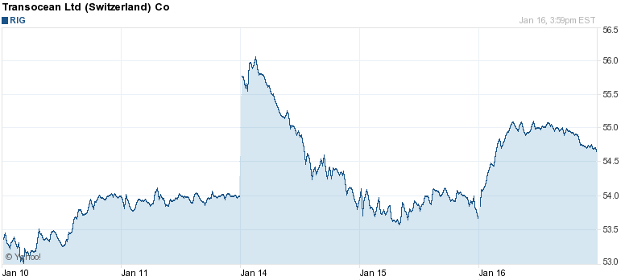 Investing Insights: Here's Why Exxon Mobil Is the Stealthiest Investment.