4 Energy Stock Stories Ready at the WSCS Pump
Chevron Corporation (NYSE:CVX): Closing price $124.78
On Monday, Tesoro Logistics (NYSE:TLLP) said that it has amended the acquisition agreement for the purchase of Chevron Pipe Line Company's Northwest Products System, by lowering the purchase price from $400 million to $355 million. This reduced price is the product of a renegotiation resulting from the diesel fuel release that occurred close to Willard, Utah on March 18th.  Chevron Pipe Line Company will retain liabilities and responsibility for remediation of the site for two years.
Are these stocks a buy or sell? Let us help you decide.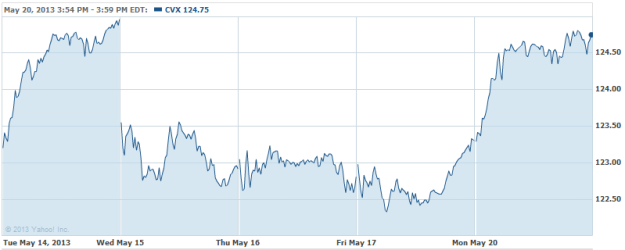 Plains All American Pipeline (NYSE: PAA): Closing price $58.00
Plains announced Monday that it is building a 95-mile extension of its existing Oklahoma crude oil pipeline system to handle growing output from the Granite Wash, Hogshooter and Cleveland Sands producing areas in western Oklahoma and the Texas panhandle. The new Western Oklahoma pipeline will supply as much as 75,000 barrels per day of new takeaway capacity from Reydon, Oklahoma in Roger Mills County, to PAA's Orion station in Major County. At the Orion station, crude oil will be transported on PAAs existing pipeline system to the PAA terminal in Cushing, Oklahoma. The new Western Oklahoma pipeline is backed by long-term producer commitments and should be online by the end of the first quarter of 2014.
Are these stocks a buy or sell? Let us help you decide.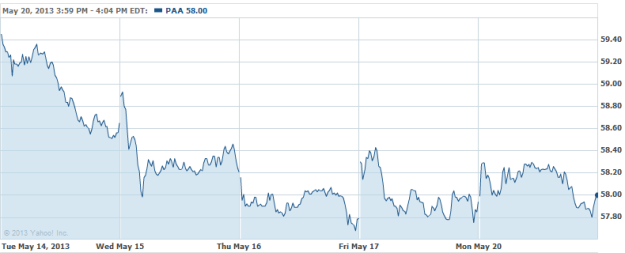 Kosmos Energy (NYSE: KOS): Closing price $11.92
Kosmos announced results on Monday from its Sipo-1 exploration well onshore Cameroon, which was targeting the Miocene Isongo Formation. The Sipo-1 well was located roughly 8 miles onshore and it was drilled to a total depth of 5,660 feet. Oil and gas showed a working petroleum system but the well failed to encounter commercial reservoirs. Subsequent to the conclusion of drilling operations, including the plugging and abandonment of the well, the drilling rig will be released.
Are these stocks a buy or sell? Let us help you decide.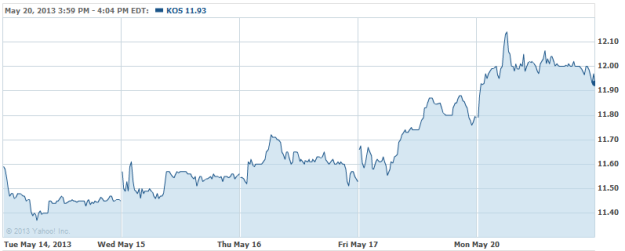 Talisman Energy (NYSE:TLM): Closing price $11.83
Talisman has reported first oil output from its Hai Su Trang and Hai Su Den development, off the coast of Vietnam. Gross production should come to 15,000 barrels per day, once the facilities are fully commissioned.
Are these stocks a buy or sell? Let us help you decide.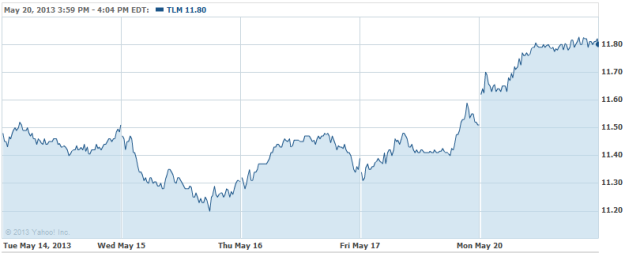 Don't Miss: Are First Solar Investors Playing With Fire?