4 Energy Stock Stories Ready to Spark Investment Chatter
Royal Dutch Shell (NYSE:RDSA): Closing price $64.15
Shell Nigeria reports that new leaks have required it to close the Trans-Niger Pipeline that transports 150,000 barrels of crude per diem, 10 days after the pipeline was reopened after repairs for leaks. Spokeswoman Precious Okolobo said in a Wednesday night statement that a team has been sent to repair leaks at three locations in the southern Niger Delta's Ogoniland. A joint inquiry including community leaders will decide the cause and impact of the spills.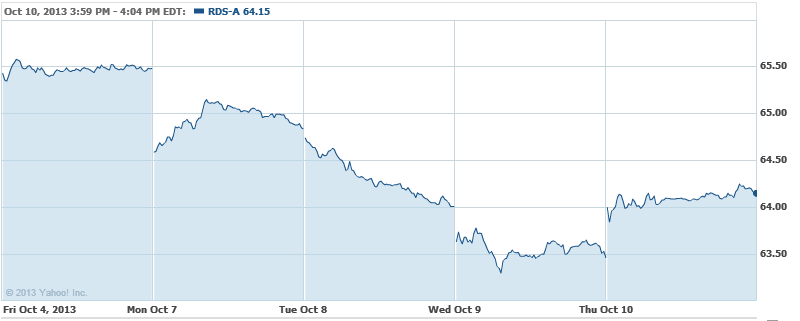 Talisman Energy Inc. (NYSE:TLM): Closing price $12.24
The condemned Yme platform will stay abandoned in the Norwegian North Sea for a total of three years, following the planned removal date being reportedly pushed back to 2015. The star-crossed jack-up facility is set to be scrapped after contractor SBM Offshore reached a accord with the Canadian operator Talisman Energy earlier in 2013, following myriad technical problems with the unit that caused massive cost overruns. Talisman received a payment of $470 million from SBM through the pact, and now has responsibility for repopulating and removal of the mobile offshore production unit with the Dutch contractor to handle transport and scrapping.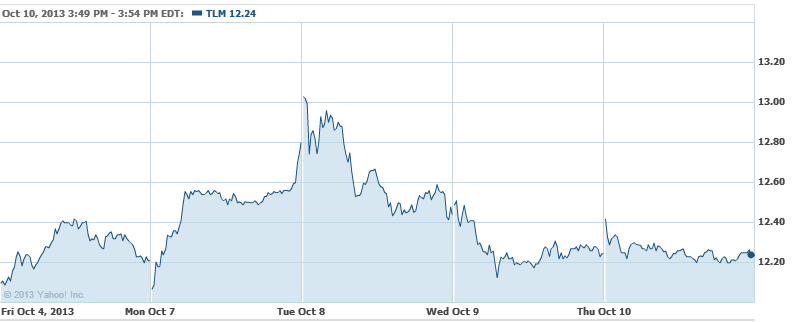 Regency Energy Partners LP (NYSE:RGP): Closing price $25.63
On Thursday, Regency Energy and PVR Partners L.P. said that their respective boards have unanimously okayed a definitive merger agreement, through which Regency will buy PVR. This acquisition will be a unit-for-unit transaction plus a one-time cash payment to PVR unitholders that collectively imply a value for PVR of around $5.6 billion, including the assumption of net debt of $1.8 billion. The transaction, is expected to close in the first quarter of next year.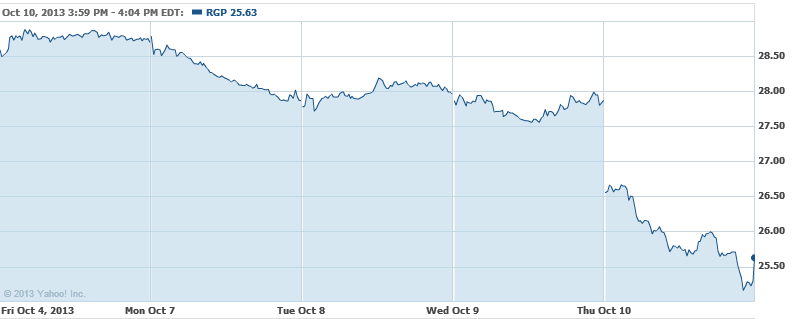 Tesoro Logistics LP (NYSE:TLLP): Closing price $55.68
Tesoro has experienced a pipeline release of crude oil to soil of roughly 20,000 barrels in a rural field northeast of Tioga, North Dakota. The impacted segment of the pipeline has been temporarily closed, the release has been stopped and repairs are ongoing. Moreover, there have been no injuries reported or known impacts to water, wildlife or the surrounding environment as a result of this event. The released crude has been contained, and remediation is taking place. Based on preliminary estimates, Tesoro Logistics expects that remediation of this incident will cost some $4 million.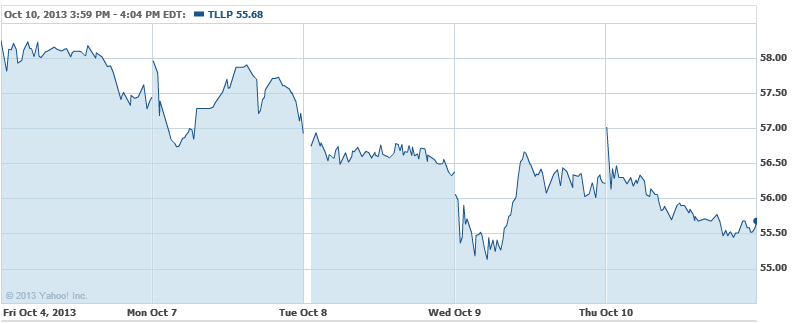 Investing Insights: Will BP Stock Find a Strong Bid?