4 Energy Stock Stories Ready to Spark Investment Chatter
BP (NYSE:BP): Closing price $43.55
The United Kingdom's energy ministry has approved BP and the Iranian Oil Company to restart output at the Rhum gas field in the North Sea. Production has been shut down at the field since November 2010, because of European Union sanctions imposed on Iranian firms. The Department of Energy and Climate Change announced that, "The government has taken the necessary steps to allow BP to restart production," which it said was necessary to avert potential environmental damage and value destruction from the extended hiatus.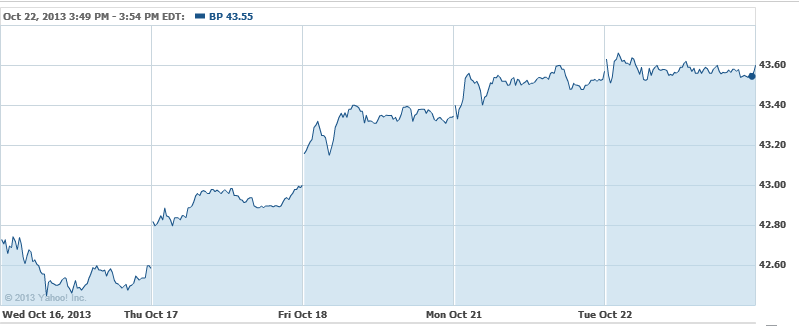 BHP Billiton Ltd. (NYSE:BHP): Closing price $72.39
BHP intends to sell about one-half of its oil and gas acreage in the Permian Basin in Texas and New Mexico, an area brought back by the shale boom, to center on its most lucrative assets there. The company, already a significant oil and gas player, moved largely into United States shale in 2011, buying Fayetteville assets from Chesapeake Energy and months later Petrohawk Energy, spending between $17 billion and $20 billion, including debt, just prior to a major downturn in domestic natural gas prices.
ENI S.p.A. (NYSE:E): Closing price $49.21
The Italian explorer Eni has come up dry with a highly observed wildcat drilled in the south-west Barents Sea. The 7016/2-1 probe at the Bonna prospect did not encounter reservoir rocks in the targeted Sotbakken formation, after being drilled by semi-submersible Scarabeo 8 to a vertical depth of 4025 meters in 1366 meters of water, said the Norwegian Petroleum Directorate. Eni holds a 30-percent interest as operator of the license with partners Dong, OMV and Wintershall each on 20 percent, and Repsol with 10 percent.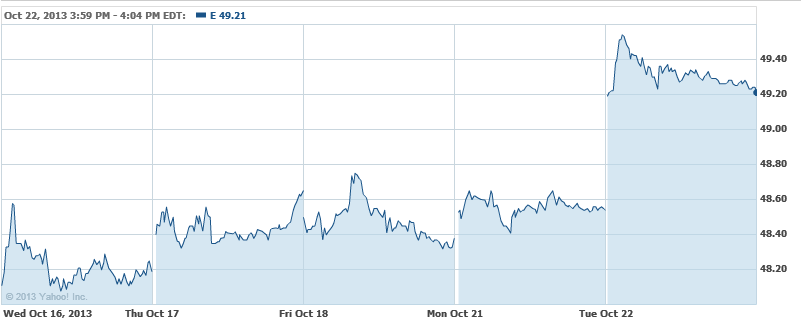 Total SA (NYSE:TOT): Closing price $60.72
On Tuesday, Total reported that it has resumed oil exploration activities in northern Uganda, a month after it suspended operations in the hitherto war-ravaged region subsequent to the discovery of unexploded ammunition. Ugandan troops have declared Total's block 1 in the oil-rich Lake Albertine rift basin 80-percent free of unexploded ammunition, permitting the French oil company to go back to operations "immediately," according to the Total Uganda spokeswoman Ahlem Friga Noy.

Don't Miss: Delta Soars on High Earnings, Collaboration With Virgin.