4 Energy Stock Stories Ready To Spark Investment Chatter
Royal Dutch Shell (NYSE:RDSA): Closing price $64.65
A source in Russia says that a major expansion of the first private pipeline in the former Soviet Union is running as much as one year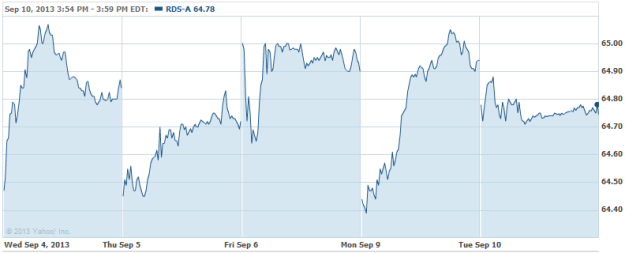 Anadarko Petroleum Corp. (NYSE:APC): Closing price $93.40
Anadarko is in discussion among buyers concerning supplies of gas from its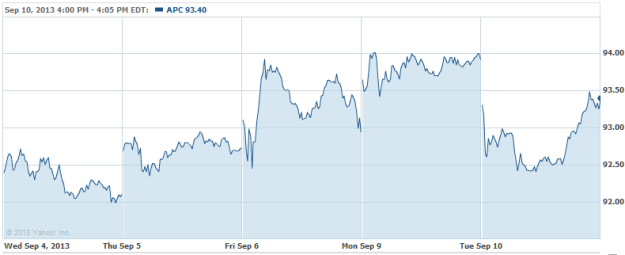 Murphy Oil Corp. (NYSE:MUR): Closing price $62.30
On Tuesday, Murphy Oil announced an update to output guidance for the third quarter. The company anticipates that the quarter's worldwide production volumes should be 198,000 barrels of oil equivalent per day with a similar level of sales volumes during the period. The figure is up from the previous guidance of 190,000 barrels of oil equivalent per day for both output and sales in the third quarter. Production for the full year is unchanged at 203,000 barrels of oil equivalent per day.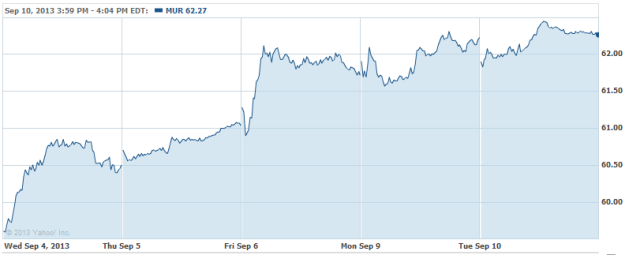 Marathon Oil Corp. (NYSE:MRO): Current price $35.77
Marathon said Tuesday that it is going forward with plans to buy back $1 billion of its common stock through its outstanding share repurchase authorization. Not connected to the share repurchase, the firm also announced an intent to divest its interest in Block 32 offshore Angola for roughly $590 million, and the purchase of around 4,800 net acres in the core of its south Texas Eagle Ford position at about $97 million, including carried interest of roughly $23 million.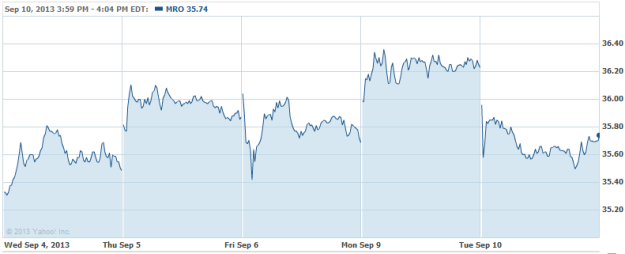 Don't Miss: Some Consolation for BP: Corruption Found in Oil Spill Compensation.