4 Energy Stock Stories Sparking Interest Thursday
TransCanada Corporation (NYSE:TRP): Closing price $46.44
The corporation said that it is disappointed by the National Energy Board's most recent rejection of its proposals on the manner in which it charges customers to transport natural gas across the country. TransCanada is examining its options and reports that it might commence an appeal after being advised of the rejection by the NEB on Tuesday. In its ruling, the regulator told TransCanada that it had refused in its entirety the firm's request for a review and variance of a March 27th decision that covered tolls and service on the Canadian Mainline. Furthermore, the company said that reasons for dismissing the application would follow later.
Are these stocks a buy or sell? Let us help you decide.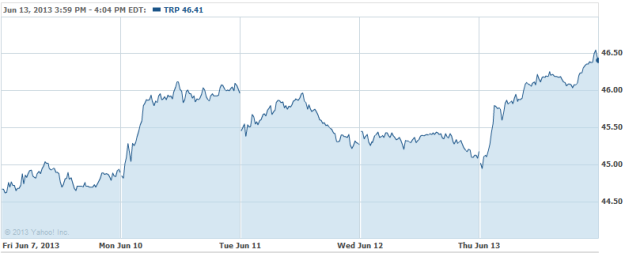 Imperial Oil Corporation (AMEX:IMO): Closing price $38.93
On Thursday, Canada's second-largest integrated oil firm said that production from its recently-launched Kearl oil sands project should increase as it finishes additional work on the project. Senior Vice President of Resources, Glenn Scott, announced in an investor presentation that the project, which commenced operations in April, is presently producing 40,000 barrels per day from one of three production trains. Scott also said that a second train will open in "the next couple of weeks," and the project will attain its full 110,000 barrels-per-day capacity over the summer.
Are these stocks a buy or sell? Let us help you decide.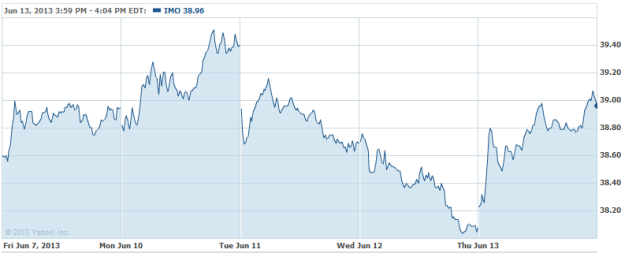 Royal Dutch Shell (NYSE:RDSA): Closing price $66.34
A Shell China official reported on Thursday that the company has signed a letter of intent with a private Chinese energy firm to construct a liquefied natural gas import terminal in east China. The pact is non-binding, but it represents rare cooperation on a potentially multibillion-dollar investment between a world energy major and a private firm in China's government-dominated energy sector. The Shanghai-listed Guanghui Energy will build LNG facilities in Qidong, Jiangsu province, beginning with a 600,000-tons-per-year storage and transit plant, said a company statement released early in June.
Are these stocks a buy or sell? Let us help you decide.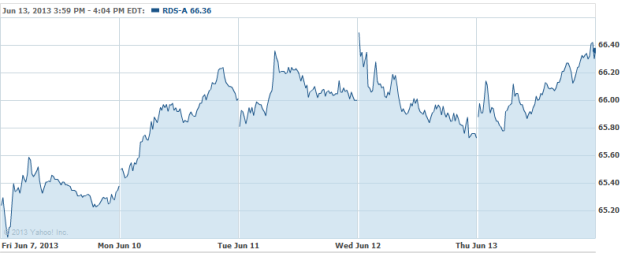 China Petroleum & Chemical Corporation (NYSE:SNP): Closing price $93.77
An inside source said that Sinopec is in talks to join a $20-billion liquefied natural gas project run by Russia's Novatek, which would mark the largest move yet by a Chinese firm into Russia's Arctic. An accord could be reached as soon as next week and would be a setback to Russian state-controlled gas exporter Gazprom, which has thus far not made a supply deal with China. The company is also being challenged by Russian competitors, who want an end to the government's export monopoly for LNG. As for now, Novatek holds 80 percent and France's Total 20 percent of the Yamal LNG project, which is scheduled to start output in 2015 or 2016 and produce 15 million tons per year by 2018.
Are these stocks a buy or sell? Let us help you decide.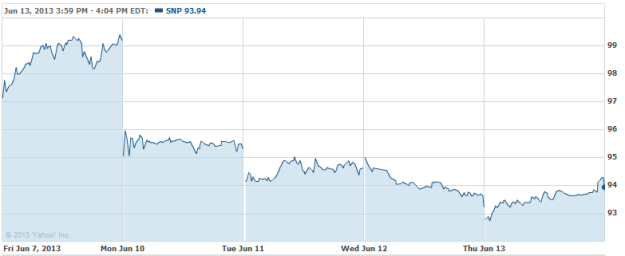 Investing Insights: Exxon Mobil: Are All-Time Highs Imminent?