4 Energy Stock Stories Taking a Monday Drive
Exxon Mobil Corp. (NYSE:XOM): Closing price $92.10
According to an executive at the Italian firm Sicim, the diversion of a pipeline that transports oil from Chad through Cameroon to the ocean is 75 percent complete and could be finished two months prior to schedule. Sicim has been diverting the pipe that runs some 1,080 kilometers from Chad to Cameroon's Atlantic coastal town of Kribi. The pipeline is owned by Exxon Mobil, Chevron Corp. (NYSE:CVX), and Malaysia's Petroliam Nasional Bhd. All through the diversion, the oil has continued to flow.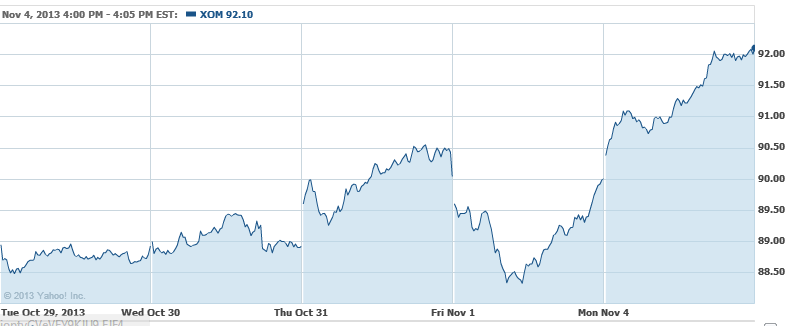 Avista Corp. (NYSE:AVA): Closing price $28.16
Avista said Monday that it will acquire the privately-held Alaska Energy and Resources Co., based in Juneau. Upon completion of the deal, AERC will become a wholly-owned subsidiary of the buyer. The purchase price at closing will be $170 million, subtracting the assumption of debt and other usual closing adjustments. The transaction will be funded via the issuance of Avista common stock to the shareholders of AERC. The transaction should close by July 1, 2014, after the receipt of necessary regulatory approvals and the satisfaction of other closing conditions.

Honeywell International Inc. (NYSE:HON): Closing price $86.29
Honeywell reported that it has been chosen by Preem AB to modernize one of Europe's biggest refineries, Preemraf Lysekil, with its Enhanced High Performance Process Manager industrial process controllers. The project should meaningfully extend the life of the current control system at the refinery in southern Sweden. Preem AB, the country's number-one oil producer, will employ the enhanced high performance process manager to as much as triple the capacity of the refinery's existing controllers.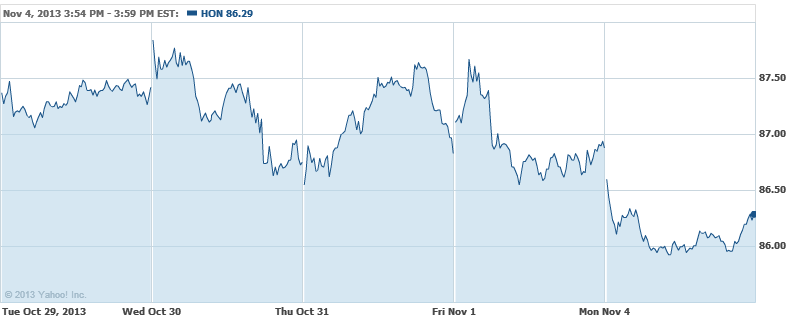 Anadarko Petroleum Corp. (NYSE:APC): Closing price $95.94
Knowledgeable persons say that Anadarko is mulling the sale of its holdings in oil and gas projects in China, in a transaction that could be valued at roughly $1 billion, as it wants to flow money back into the United States market. Anadarko owns around a 35-percent stake in output and development projects in Bohai Bay. CNOOC could be a potential buyer of Anadarko's interests, according to one of the sources to Reuters, but that firm was not immediately available for comment.

Don't Miss: Can Rio Tinto Maintain Mozambique Operations Amid Unrest?